Pearl Jam Rock and Roll Hall of Fame Performance
This week's video feature is coming from the 2017 induction of Pearl Jam into the Rock and Roll Hall of Fame.
The band was inducted by David Letterman, who was stepping in for Neil Young, who couldn't attend due to health issues. During this ceremony, in addition to Pearl Jam, the other inductees were Joan Baez, Electric Light Orchestra, Tupac, and Yes.
At this concert, as expected, they played some of their most famous hits. It started with Alive, Given to Fly, Better Man, and ended with a cover of Neil Young's "Rockin' in the Free World". The last song was an all-star jam session, it featured Alex Leifson of Rush and other members from Yes, and Journey as well.
For the first song, Dave Krusen, their very first drummer, joined them on stage. From all of their former drummers, only Dave was inducted into the Hall of Fame. On the other hand, Dave Abbruzzese, Jack Irons, and Matt Chamberlain, who all played drums with Pearl Jam at some point in their careers, were not on the list of inductees.
"Alive" is one of our favorite rock songs of all time. This song has an amazing bass line that was provided by one of the founding members of Pearl Jam, Jeff Ament.
For the second song at this concert, Matt Cameron, their regular drummer, took back the drum chair. They played their hit song "Given to Fly" which was released as the lead single on their 1998 album "Yield".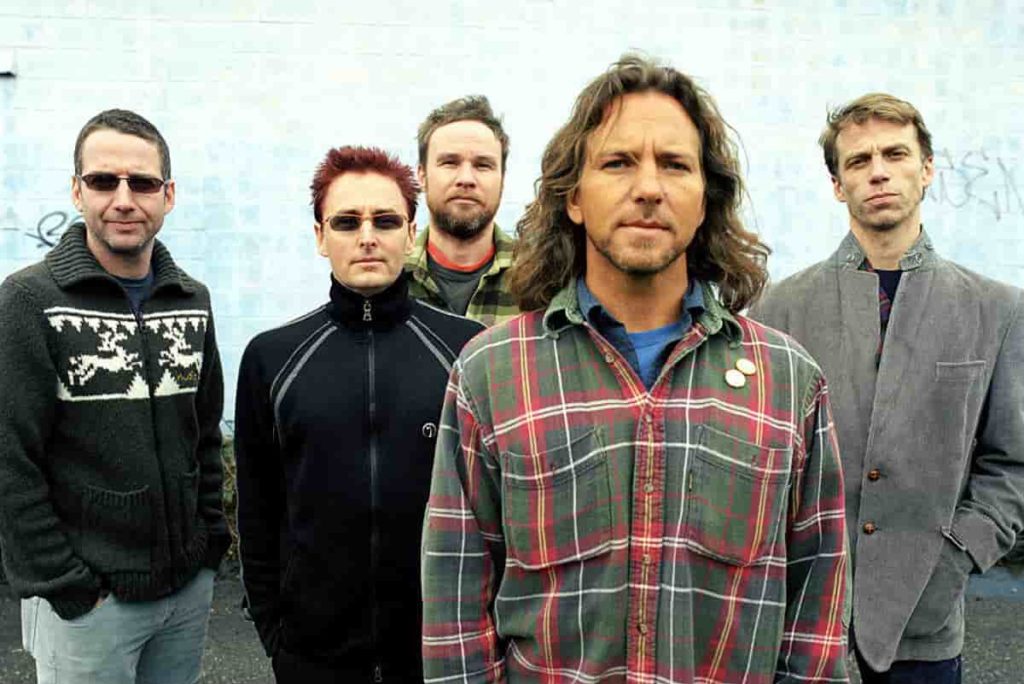 The next song was their 1994 song "Better Man" from their "Vitalogy" album. Last but not least they played the previously mentioned all-star edition of Neil Young's "Rockin' in the Free World". This all-star jam session was a great way to end the Pearl Jam Rock and Roll Hall of Fame induction ceremony. It also included Jack Irons on secondary percussion next to Matt Cameron. 
Check out their acceptance speech in its entirety below.
Pearl Jam 
Pearl Jam, together with bands like Soundgarden, Alice in Chains, and Stone Temple Pilots was one of the key bands in the 1990's "Grunge" movement that started in the Seattle area. They were known for their "anti-popular" behavior during TV interviews and shunning everything that comes with being one of the most popular bands in the world.
They sold more than 85 million albums worldwide making them one of the best-selling bands of all time.
To check out more video features from Insta of Bass, click HERE.