U2's Adam Clayton Collaborates with Fender for First All-Tube Signature Bass Amp in 40 Years
Fender has announced the release of the Adam Clayton ACB 50 Bass Amp, Fender's first signature all-tube bass combo, in over 40 years. This new amp was inspired by the U2 founding member, Adam Clayton, whose melodic bass playing has influenced countless bassists and laid the foundation for some of the most iconic albums and tracks in music history. The Adam Clayton ACB 50 Bass Amp offers warm and rich tube tones, and pure Fender tube-driven thump in a compact combo that features classic Fender aesthetics. It is a tribute to Clayton's achievements and distinctive sound and style.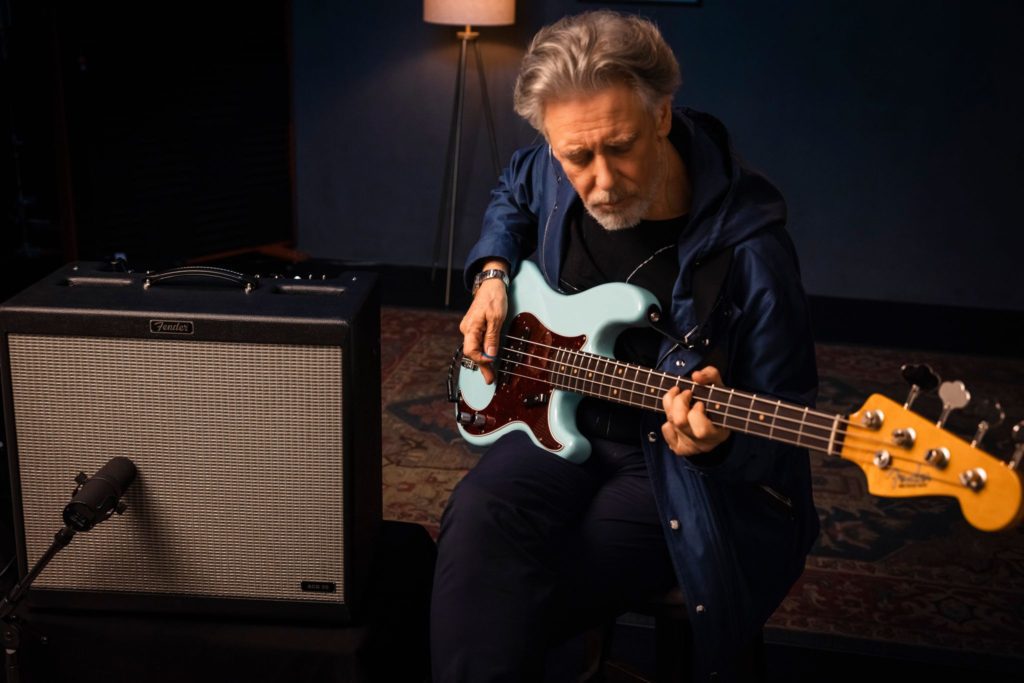 Adam Clayton started playing bass guitar at 14 while attending Mount Temple School in Dublin, Ireland. There, he met Bono, The Edge, and Larry Mullen Jr. and formed U2 in 1978. Throughout the band's extensive career, spanning several genres and styles, Clayton's bass playing has remained a constant driving force that helped U2 achieve numerous awards, including 22 Grammys and induction into the Rock and Roll Hall of Fame.
Regarding the new bass amp, Adam Clayton expressed his pride in working closely with Fender and creating something he believes in. He also stated that this amp provides the mid-range distorted sound he prefers, which was challenging to find when starting. Additionally, the amp is versatile and ideal for those who need to move around a lot or have limited practice space.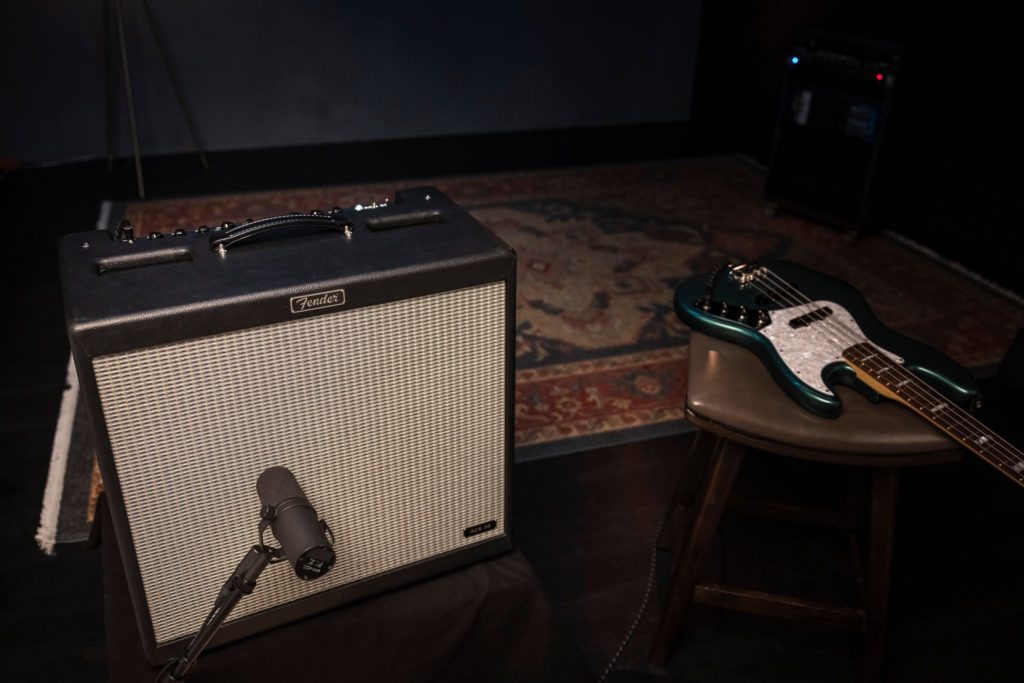 The Adam Clayton ACB 50 Bass Amp boasts two distinct channels – a classic Fender sound and a more modern hi-fi, flat EQ tone, which make it perfect for any musical situation. This amp is ideal for any bassist, whether playing in a studio, club, or arena stage. Its appearance is classic Fender, with black textured vinyl, chrome panels, chicken head knobs, and an old silver grille cloth. The Adam Clayton ACB 50 Bass Amp includes a lightweight Eminence Neo 15″ speaker that accentuates its fat, powerful sound and features an XLR line to send that great tone to your home recording rig or front-of-house.
Fender's Executive Vice President of Products, Justin Norvell, expressed his excitement and privilege to work with Adam Clayton on this project. This is Fender's first signature bass amp in over 40 years, and they have worked tirelessly to make it unique and special. Designed by the pros, for the pros, the Adam Clayton ACB 50 Bass Amp has a combination of classic Fender® look with contemporary style and features, making it a popular choice among bassists.
Fender Adam Clayton ACB 50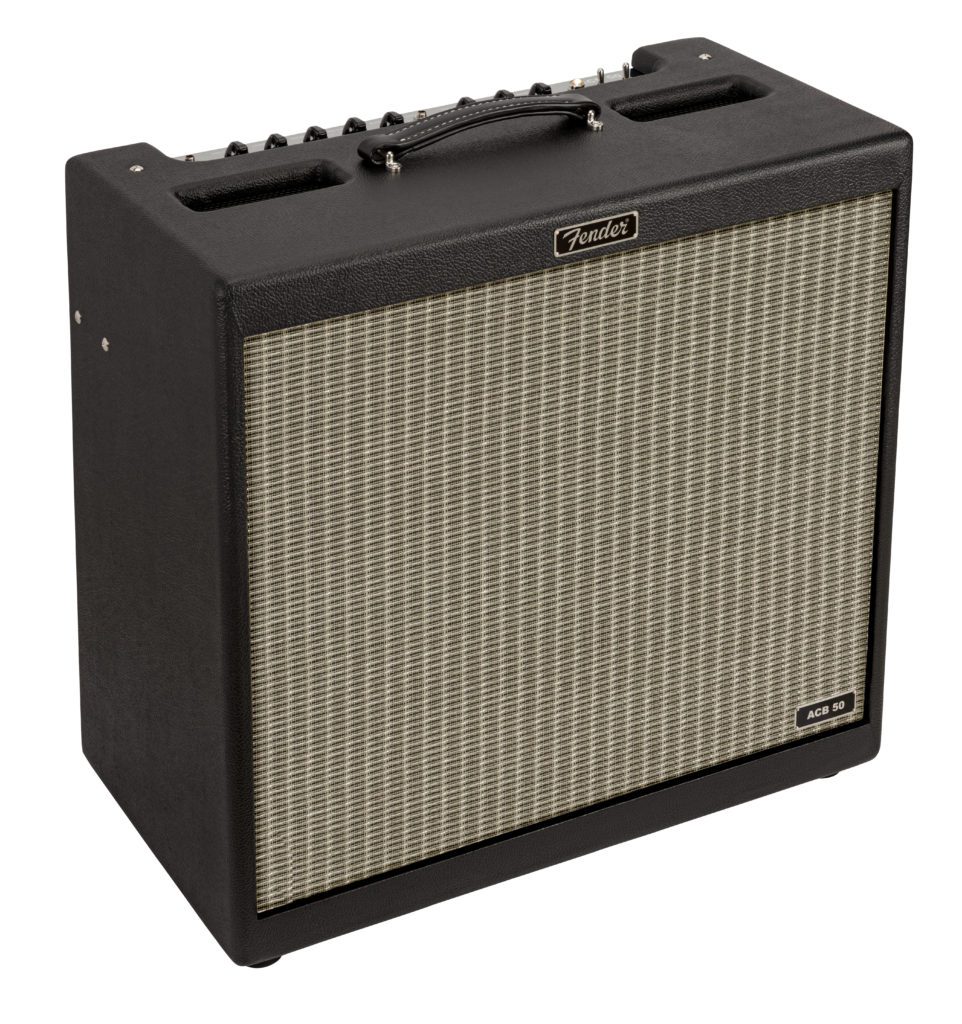 Key Features:
50 watts

Preamp Tubes: (3) 12AX7 and (1) 12AT7

Output Tubes: (2) 6L6

Independent Channels – (2) Classic Fender Sound & Flatter Frequency Sound

15″ Eminence neodymium speaker

Transformer-coupled XLR out with ground lift

Chrome Panel and chicken-head knobs

Porter enclosure with lightweight plywood