Akos Forgacs: Brilliant Bass Playing In Odd Meters
This week's featured video is coming all the way from Serbia. It presents a live concert from the Pedja Milutinovic Drumbooty band featuring bass player Akos Forgacs. One of the few concerts that were allowed last year.
Akos has been on our radar for a while now. We first noticed him on Victor Mirallas's first single 'Raices' back in his Berklee days. Since then, a lot of time went by and Akos established himself as an authority in the music world.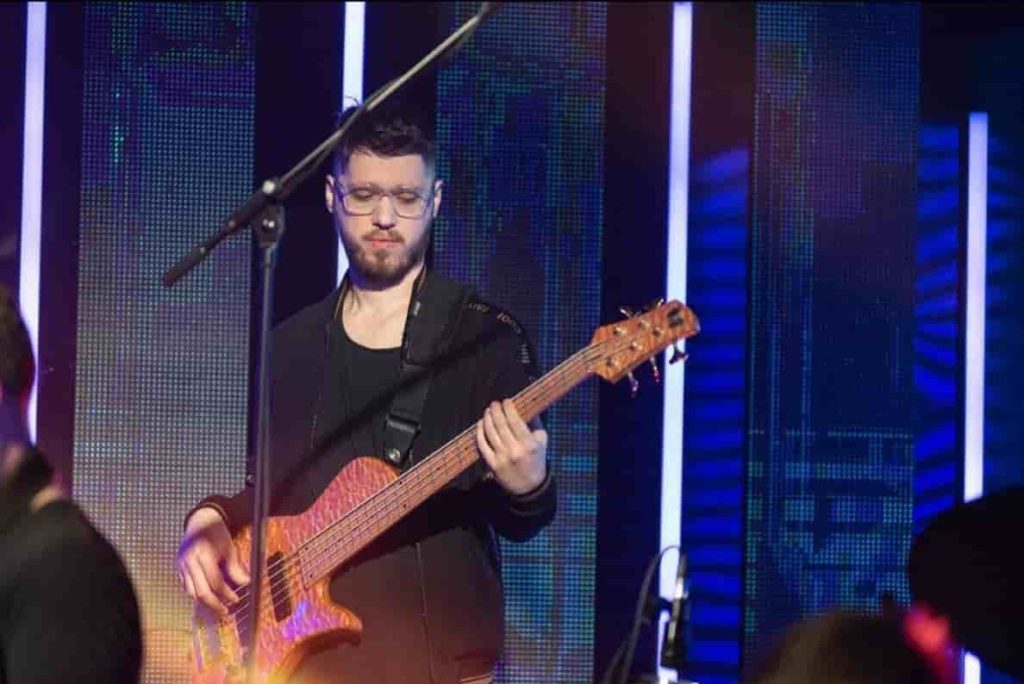 Akos has been around and doing many awesome projects for a while now. So we were glad to see this new project pop up. 
Since 2020, he has been working with the Belgrade-based band Drumbooty as a musical director and bass player. This week's featured video comes from their album release concert. 
Drumbooty released his debut album 'Veritas Vincit" in April 2020 with Los Angeles-based record label Orenda Records. It features many jazz stars from Europe, for example, Luka Ignjatovic on sax and Branko Trijic on guitar. Award-winning American saxophonist David Binney is also featured on this album. 
The Concert
The band consists of all the top-class Serbia musicians. Pedja Milutinovic was joined by Stevan Milijanovic and Bojan Cvetkovic on keys, Luka Ignjatovic on sax, and of course, Akos Forgacs on bass and musical director. 
This song that we are featuring is one of the most exciting songs from the Drumbooty album. It is called 9ka. 
First, we have to talk about the amazing stage and the environment of this concert. The video starts with a birdseye view of downtown Belgrade. It has a nice cozy feel to it, with great lighting and a great stage setup. 
Now let's dive into the song.

 
The intro took us by surprise as it starts out with an ambiguous, yet heavy keyboard groove. But it all made sense when the bass and drums dropped. When Akos Forgacs started playing it all made sense as his bass line together with the impeccable drum groove tied the whole song together. It is also impressive that how well he jumped into this sparse groove. 
On top of all that, the song is in a 9/8 rhythm. These odd meters grooves are really hard to play, so the fact that Akos played it with such ease is mind-blowing for us.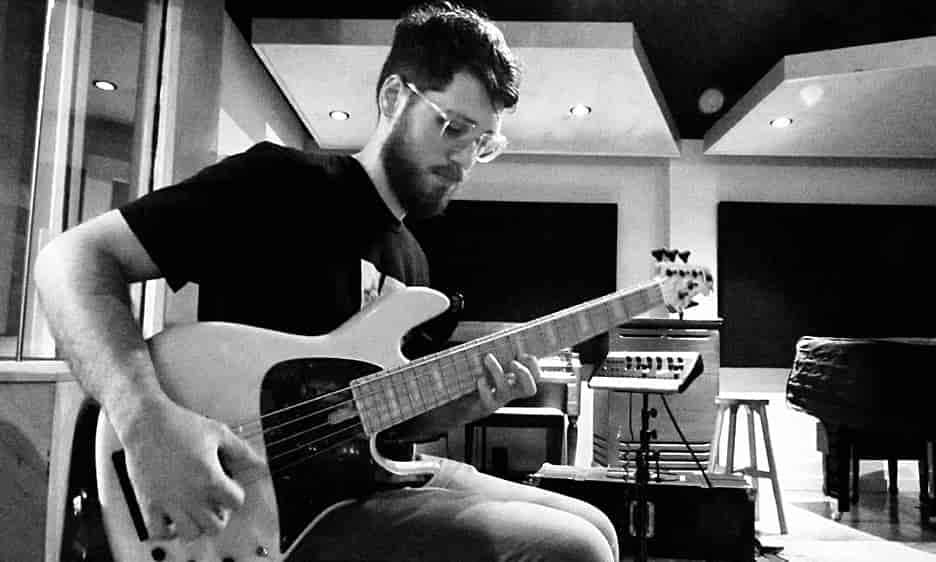 After the initial heavy grooving by the band, a new section shows up which is more subtle than the previous parts. Here Akos starts to shine even better. In the previous sections, he made the band lock into a really precise and difficult groove. With this new part, he shows us how a real bass player should sound like. 
His lyrical bass playing soars above the chords and melodies. His bass line is the bridge between the melody and the groove. Without his simple yet brilliant bass line, the melody would disappear, this is a sign of true brilliance. We must also note how Akos, as the musical director, made sure the song flows really well. This just shows how well versatile of a bass player and musical director he is.
There is one more part we would like you to pay attention to, the ending. The ending of this song erupts in well-organized musical chaos. The sax is taking a lead while Pedja takes more liberty on drum in the main 9/8 groove. That one part that keeps the band together is Akos's bass line. In this musical chaos, his bass line is the one point of familiarity.
It was a joy listening to this composition. We are glad to see something new coming from Akos Forgacs. He has been one of our favorite bass players for a while and this song just adds to our fandom even more. 
To check out more video features from Insta of Bass, click HERE.