Boss Redefines Vintage Fuzz With The New FZ-1W
The FZ-1W Fuzz from BOSS is the newest addition to the famous Waza Craft series of small effect pedals. The all-analog FZ-1W delivers the tone, feel, and mood of a classic fuzz in a durable modern design, thanks to careful examination of several iconic fuzz pedals and precise Waza craftsmanship. 
The FZ-1W, like all Waza Craft pedals, includes superior components for top-notch performance as well as many operation modes for maximum tonal variety.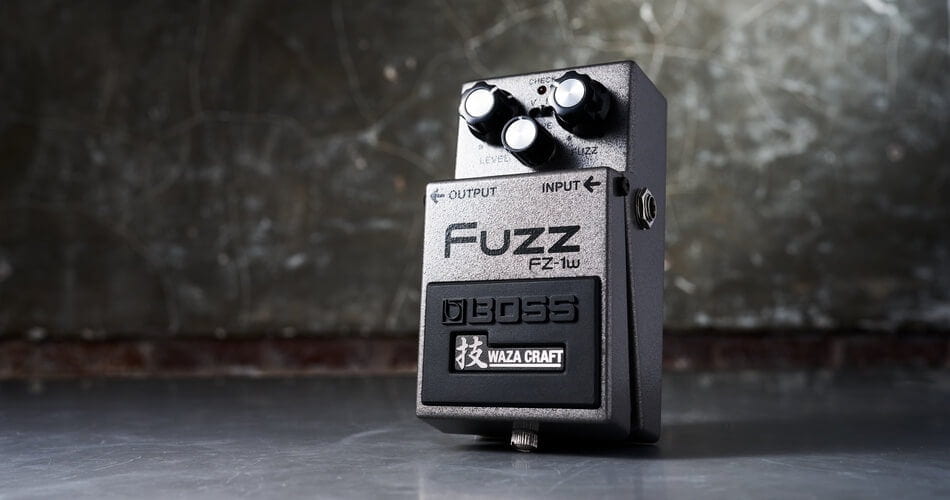 Fuzz pedals altered the game for guitarists when they were first introduced in the 1960s, giving them a bold and aggressive new voice that forever changed the sound of rock music. The most sought-after vintage fuzz units have simple circuits. They generate bright, aggressive tones with lengthy sustain, and they're also quite sensitive to playing dynamics and input level.
However, even within models of the same design, these classic pedals are notoriously unreliable, and factors include age, battery type, temperature. All of these factors have a significant impact on their sound and performance.
The Boss FZ-1W Fuzz pedal, powered by Waza ingenuity, has all of the amazing musical features of vintage fuzz without the drawbacks. While this pedal is inspired by classic circuits, it takes a fresh approach thanks to BOSS's forward-thinking approach and extensive expertise in effect design. BOSS engineers devised a unique circuit using high-quality silicon transistors that produces realistic tone and response while retaining consistent performance in any temperature or operating environment.
In comparison to vintage designs, the sound options have been enlarged, with higher gain, lower noise, more tone-shaping control, and more.
BOSS has reimagined the classic fuzz voice with the FZ-1W's Vintage mode, which adds more gain and a wider expressive range to the classic fuzz sound. The sound is raspy and aggressive without being harsh, and the performer can easily move from heavy fuzz to crunch to crystal clear by adjusting the level on their instrument. The Tone knob changes the high and low frequencies at the same time to create a range of fuzz hues.
The FZ-1W's Modern mode produces a more polished and adaptable fuzz voice with a focused midrange and richer tone, making it suitable for a wide spectrum of contemporary music styles. The gain range is significantly larger than in Vintage mode, and setting the Fuzz knob past three o'clock results in a rich, singing sustain for imaginative soloing. 
The Tone knob also has a separate tuning that allows players to adjust the brightness without changing the middle frequencies, guaranteeing that their sound is always clear. When used as a boost, Modern mode adds girth and a rich, mid-driven character to the mix.