Cliff Burton Action Figure By Toy Company Super7
Cliff Burton, the late Metallica bassist, is set to be immortalized in action figure form by collectible toy company Super7.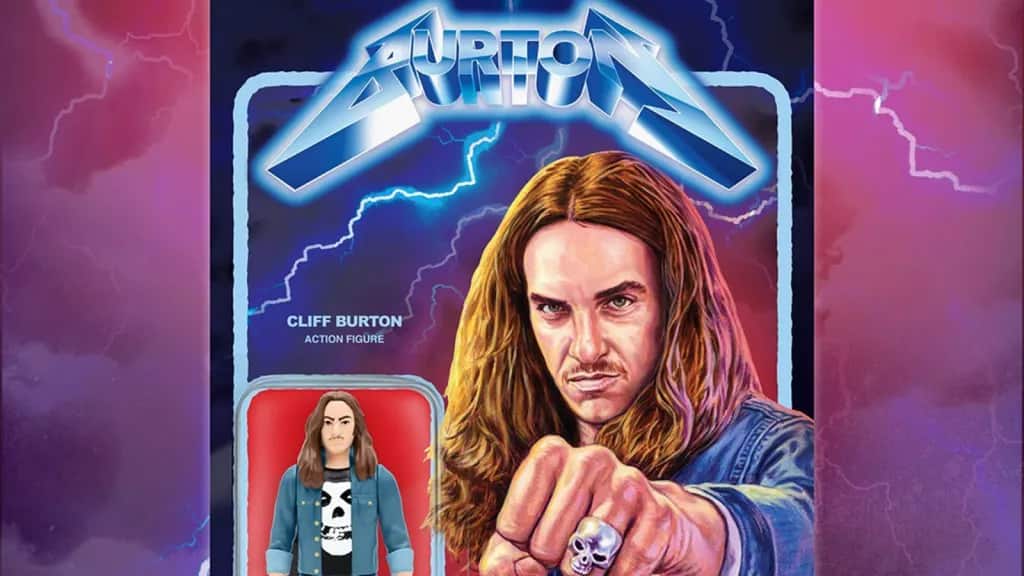 Metallica's bassist, who sadly died in the band's 1986 tour bus tragedy, was a key figure in the band's early years. He joined the band after an impressive performance with his then band Trauma in Los Angeles. On that gig, in attendance was James Hetfield and Lars Ulrich who immediately pursued Burton to join their band. Furthermore, Burton was the driving force behind the band's relocation to San Francisco.
Super7 announced their new product by quoting from his renowned bass solo. "Bass solo, Take 1" is the opening line on his famous "(Anesthesia) Pulling Teeth" bass solo from their breakthrough Kill 'Em All album.
The Burton figure will join the likes of Run DMC, Lemmy, Exodus frontman Paul Baloff, and Johnny Cash in the ReAction collection, which specializes in pop culture memorabilia.
"Super7's ReAction figurines pay homage to the classic 334 action figure from our childhood," says the company. "With ReAction Figurines, we keep the traditional size while creating the figures we wanted we had as kids."
Super7.com will begin taking orders for the Super7 Cliff Burton Action figure on February 10.