Paul McCartney Unveils 'Got Back' 2022 Tour
Recently Paul McCartney announced the 'GOT BACK' Tour, a 13-city run marking his return to the US stages. The tour commences on April 28 in Spokane, WA, which will be Paul's first-ever gig there. The tour will conclude on June 16 in East Rutherford, NJ, where Paul will play at the MetLife Stadium for the first time since 2016.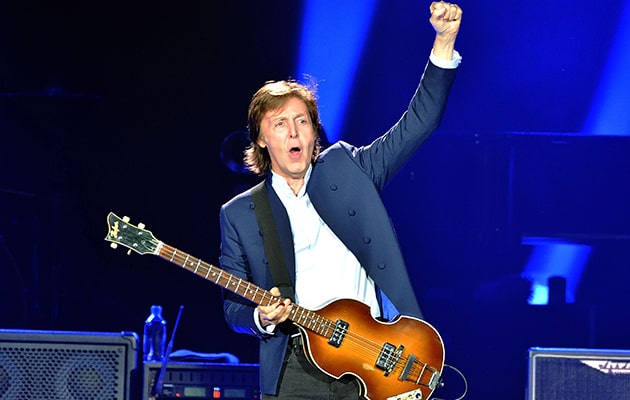 This tour will mark Paul's live debuts in Hollywood FL, Knoxville TN, and Winston-Salem NC. Furthermore, this will be his first gig in Fort Worth TX, and Baltimore MD since the '70s. It will also be his first Oakland CA gig in 20 years.
All GOT BACK tour dates go on sale to the general public on Friday, February 25 at 10 am. Check out Paul's website for a complete schedule and ticket information at paulmccartneygotback.com.
GOT BACK is Paul's first live tour since his FRESHEN UP Tour ended in 2019. It was a 39-city, 12-country odyssey that culminated in a triumphant sold-out show at Dodger Stadium in Los Angeles—a performance that quickly rose to legendary status.
The Paul McCartney live concerts are everything any music enthusiast could ever desire from a rock show. Hundreds of songs like 'Hey Jude,' 'Live and Let Die,' 'Band on the Run,' 'Let It Be,' have formed the soundtracks of our lives over the previous 60 years.
Paul and his band have performed in a wide range of venues and locations. This includes gigs across the Americas, the United Kingdom, Europe, Japan, Australia, New Zealand, and everywhere in between. Paul played some of the most high-profile concerts in the world. For example, performances outside the Coliseum in Rome, Moscow's Red Square, Buckingham Palace, The White House, to name a few. Other notable live events include a free show in Mexico for over 400,000 people, the final ever show at Candlestick Park in San Francisco.
Paul McCartney 'Got Back' Tour Dates
April 28 – Spokane, WA
May 2 – Seattle, WA
May 3 – Seattle, WA
May 6 – Oakland, CA
May 13 – Los Angeles, CA
May 17 – Fort Worth, TX
May 21 – Winston Salem, NC
May 25 – Hollywood, FL
May 28 – Orlando, FL
May 31 – Knoxville, TN
June 4 – Syracuse, NY
June 7 – Boston, MA
June 12 – Baltimore, MD
June 16 – East Rutherford, NJ