Ron Carter Live With The Miles Davis Quintet
This week's featured video is going to be for our jazz-head readers. It is coming from the legendary Ron Carter and his performance with the Miles Davis Quintet. This 1964 performance was recorded from a live performance in Milan, Italy featuring Miles Davis' Second Great Quintet.
The song they are playing is the classic jazz standard "Autumn Leaves" and is featuring solos from Wayne Shorter, Herbie Hancock, and Ron Carter. This was Miles's second quintet and featured the aforementioned players together with Tony Williams on drums, who was only 17(!) years old when he first started playing with Miles.
About Ron Carter
Ron Carter was born on May 4th, 1937 and his first instrument was not the double bass at first. He first started to play the cello but soon after he switched to the upright bass. Later he studied and earned a B. A from the Eastman School of Music and received a Masters Degree in Music from the Manhattan School of Music.
While he was studying at the Manhattan School of Music, Ron was recruited by drummer Chico Hamilton to play in his group. This was his first experience playing on the professional jazz scene in New York City. In the same band, he also met Eric Dolphy and continued to work with him. His first recording session was on Eric's album "Out There" where h played the cello.
Before getting recruited by Miles Davis, Ron Carter worked with fellow NYC musicians such as Randy Weston, Thelonious Monk, Jaki Byard. Furthermore, he played and toured with the Bobby Timmons trio and played with Cannonball Adderley as well. Right before joining Miles, he worked with Art Farmer's group for a short time.
Ron with Miles Daivs 
Ron first came to prominence after appearing on Miles Davis's 1963 album, "Seven Steps to Heaven"  and their subsequent release, "ESP". Ron was part of Miles's second quintet, dubbed the "Second Great Quintet". The ensemble featured all young players. It included 23-year-old Herbie Hancock, Wayne Shorter, and Tony Williams, who was only 17 years old when he first started to play with Miles. 
This core group appeared on Miles's most distinguished albums in the '60s. Albums like Miles Smiles and Nefertiti were some of them to name a few.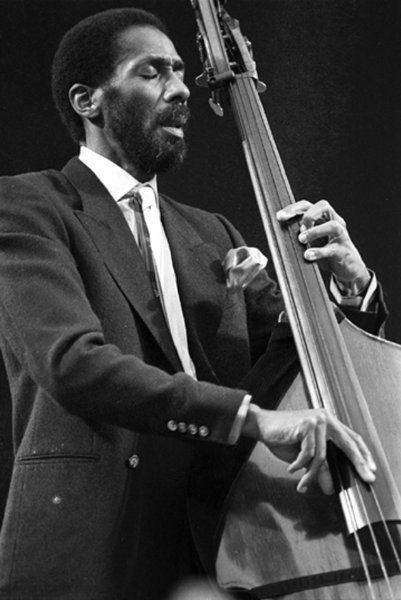 Ron stayed with the quintet until 1968. Around this time Miles was transitioning to play more modern Rock and Funk styles. Miles recruited Dave Holland to replace him and went on to release more groundbreaking music after that. 
After his stint with Miles, he was one of the most in-demand bass players in the world. He worked on many Blue Note Records recordings and released a number of albums under his own name as well.
To check out more articles from Insta of Bass, click HERE.