Nirvana Songs You Need To Listen To RIGHT NOW!
I am pretty sure that by now, everyone in the world who is into rock music has heard about Nirvana. Their songs revolutionized popular music in the '90s. Back then, a heavier sound could also be found in the Billboard top charts, times were different back then for sure.
Even though their career was really short-lived, they created a lasting legacy that not just changed the music scene but the world forever.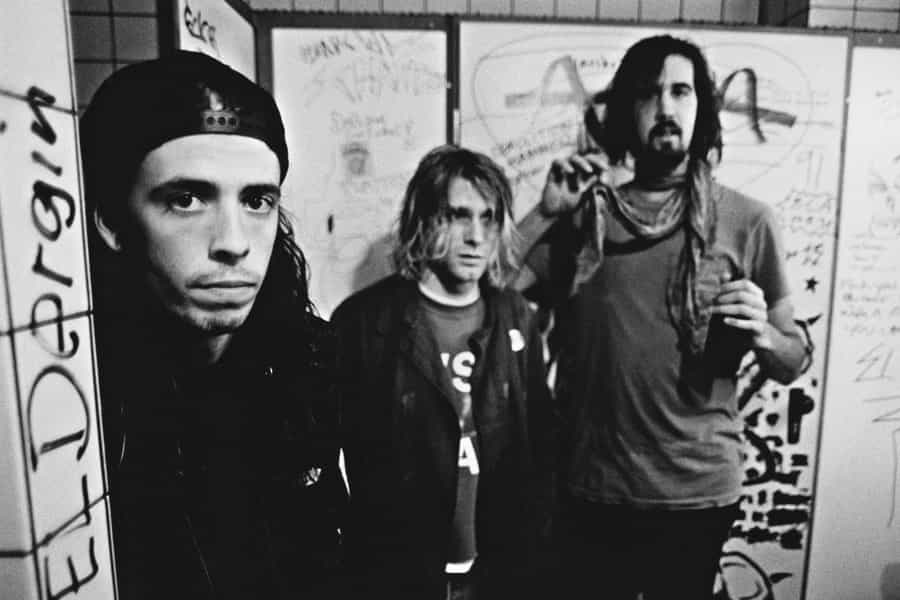 Nirvana
Kurt Cobain met bassist Krist Novoselic while attending Aberdeen High School in Washington state. Soon after their first encounter, they started playing in tribute bands around the Seattle area. After some time playing cover songs, and a bunch of name changes later they started focusing on writing and playing original material.
Nirvana was the brainchild of Kurt Cobain. He wrote the songs, made the arrangement, and wrote the lyrics for all the songs.
They first came to prominence with their album "Bleach" which was recorded in 1988. This album put Nirvana on the map in the underground music scene. With their new, heavy but yet melodic sound they created a loyal following in the college circuit. Their success was also due to their fresh, new sound that was unusual to the Glam Rock genre that was popular in the '80s. 
By 1990, the classic lineup of Kurt Cobain, Krist Novoselic, and Dave Grohl was formed.
Their most successful period came after their 1991 release of their first major-label record called "Nevermind".
This album contained legendary songs such as Come as You Are, Lithium, and their most successful and legendary song, Smells Like Teen Spirit.
With this list, we tried to compile the 5 best Nirvana songs that feature Krist's heavy yet melodic bass lines. Some of these songs are not the usual "mainstream" Nirvana songs that we all know, but nonetheless, these are all must know songs for every Nirvana fan out there.
Let's dive into it.
The first Nirvana song on our list is "Silver". This song was released as a non-album single by their record label "Sub Pop" in 1990. This is one of their earliest releases for Sub Pop and it features Dan Peters on drums. Dan only recorded this one single with the band and was soon replaced by Dave Grohl. This song features a compelling bass line that starts the song and carries it throughout a tune. 
Nirvana's "Blew", like every other song, was written by Kurt himself. It is one of their earliest releases from 1989. It features a heavy bass intro played by Krist Novoselic that sets up the really heavy tone for the rest of the song and for the rest of the album since this is the opening song on their "Bleach" album.
The next song on our list is also one of their earliest releases. It also features their then drummer Chad Channing. It first appeared on the B-side of their "Silver" single in 1990. Both of these songs feature a melodic yet heavy bass line that was composed by Kurt.
The second song on this list is coming from their eminent album "Nevermind". It is considered by many to have the best bass line in all of the Nirvana catalog. Take a listen and let us known in the comments below if you agree!
On the number one spot, we have a classic, "Lithium". This song also comes from their "Nevermind" album. If you listen closely you can hear how the bass line compliments Kurt's chords on the guitar really well. Sometimes Krist plays inversion bass lines that create a really heavy and unusual effect in the song. This song reached #64 on the Billboard HOT 100 chart.
After their ascend into mainstream popularity, a lot of new pressures were forcing Kurt to indulge in substance abuse.  He had a hard time coping with his sudden rise to fame. Unfortunately, Kurt Cobain killed himself in 1994 while the band was taking a break from their constant touring.
Nirvana's mainstream career was only 3-4 years, but their legacy will keep on for generations to come.
To check out more articles from Insta of Bass, click HERE.