Top 5 Sting Basslines of All Time
Sting is one of the most accomplished British musicians in modern music history, no doubt about that. Not only is he an amazing songwriter, but he is also responsible for writing some of the most memorable rock bass lines in music history.
Some of his most notable accomplishments include 17 Grammy Awards, several Brit Awards, an EMMY, and a Golden Globe, to name a few. Furthermore, 'Every breath You Take' from The Police is the most played song on radio in history!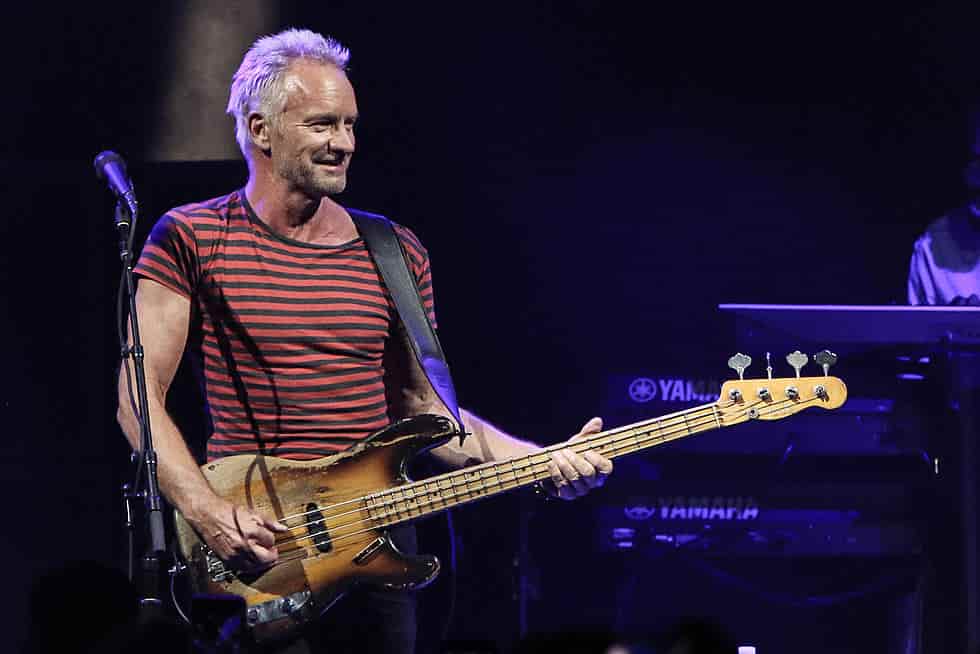 The Police
Sting, together with drummer Steward Copeland and guitarist Henry Padovani, founded The Police in 1977. Their main inspiration came from the emerging punk scene in London. Soon after their formation, they started playing London bars and punk clubs as the backing band for artists such as Cherry Vanilla and Wayne County & the Electric Chairs.
Later in 1977, Henry Padovani was replaced by Andy Summers, completing their classic lineup. It was during this time when they recorded their first studio album, Outlandos d'Amour on a tight budget. 
Around this time was when they started to expand their influences beyond punk music. They drew influences from reggae to jazz to progressive rock in their writings. Nonetheless, their debut album reached number 6 on the UK Album Charts launching them into mainstream popularity.
The Police went on to release three more studio albums during their career; Reggatta de Blanc (1979), Zenyatta Mondatta (1980), Ghost in the Machine (1981), and Synchronicity (1983).
They are considered one of the best-selling artists of all time with more than 75 million records sold worldwide. The Police were also considered the band that was the leader of the Second British Invasion of the US.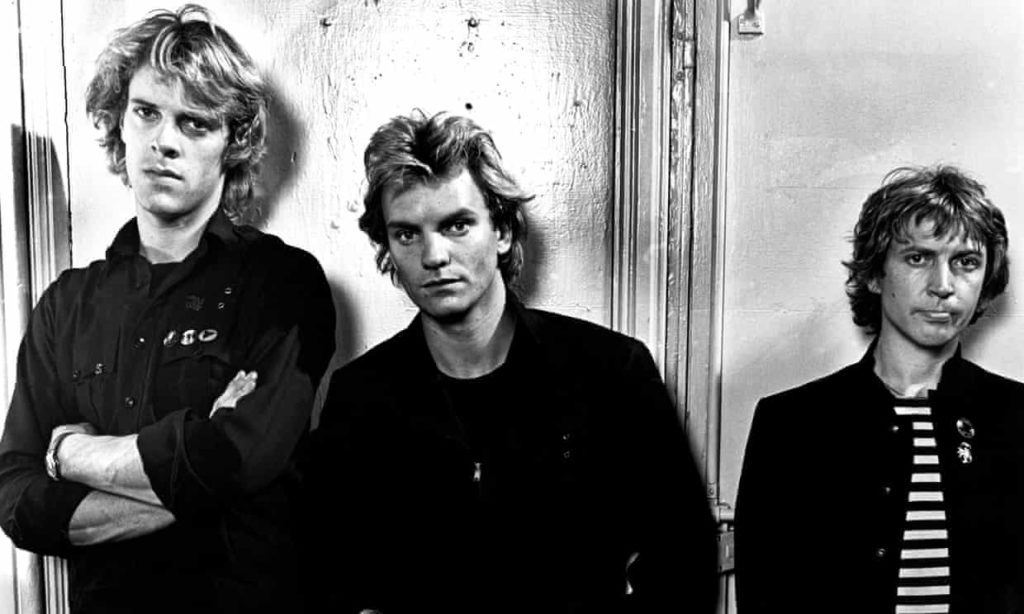 After their last album, the band went on a hiatus. It was then when Sting started to focus on his solo career. Sting went on to break more records and reach even greater success. His work with The Police and his success with his solo career cemented his name in music history as one of the most respected artists of our time.
With this list, we tried to compile some of the most iconic bass lines Sting ever recorded. We know that he recorded some great bass lines after he left the band but most of these lines are coming from The Police era. Let's dive into it.
The first song on our list is coming from their 'Ghost in the Machine' album. This song starts with a heavy unison bass and guitar groove accompanied by an ambiguous reggae-ish groove by Copeland that compliments the strong riff perfectly.

Fun fact, although Sting wrote this song, on the recording, it was Danny Quatrochi playing the bass. It is still one of Sting's funkiest bass lines.
'Walking On The Moon' was their second single off their second album, 'Reggatta de Blanc'. It also became their second number-one hit in the UK. This is also one of their more reggae-inspired tunes.
The next song on our list is one of their earlier songs coming from their first album 'Outlandos d'Amour'. This song features an extra funky bass line by Sting, played with a pick.
Next up we have another groovy song from their 'Outlandos d'Amour' album. Sting plays another funky reggae-inspired bass line with a pick that drives the song wonderfully.
And finally, we have 'Peanuts.' This punk-inspired song comes again from their first album. This song was written by Sting and Copeland together.
To check out more articles from Insta of Bass, click HERE.