Ashdown Releases Pro Fx Pedals at NAMM 2021
NAMM 2021 - Believe in Music Week
PRESS RELEASE – Ashdown releases a range of compact 9v effects pedals for bass and guitar. Introducing the all-new PRO FX 9 volt range of effects pedals designed for guitarists and bass players by guitarists and bass players.
Designed and Engineered in the UK with Electronics Engineer Dave Green, Dave has been part of the team at Ashdown since around 2006 and has been behind many of their new products in terms of electronic design. This range of pedals has been months in development and are some of their best sounding pedals to date. Taking knowledge from what they ha e learned from the market they created these affordable pedals which are distinctive looking and most importantly characterful in tone and features.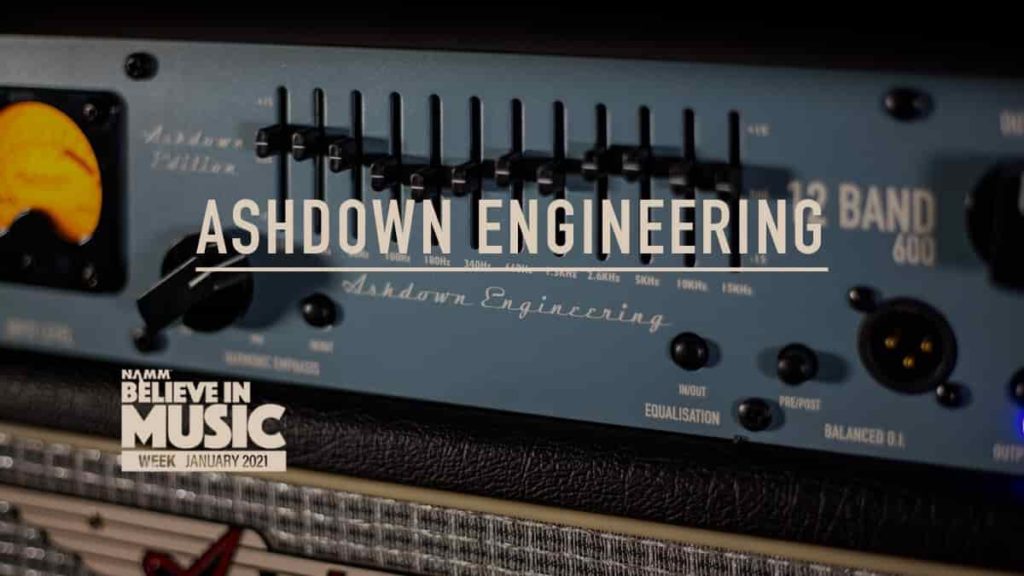 Ashdown released both Bass and Guitar effects at NAMM. They have the ABM (Ashdown Bass Magnifier) Pro-Fx range and the AGM (Ashdown Guitar Magnifier) Pro-Fx range.
The Bass range has two sorts of pedals. Firstly a two-band drive pedal capable of face-ripping tones. And Secondly, a classic Sub Harmonic Generator bringing our trusty SUB circuit to pedal form featured in our ABM. Both pedals track beautifully with anything from subtle low-end reinforcement to full-on synthy goodness.
The Guitar range consists of three pedals. A Boost pedal with a classic twist enabling fine-tuning to your tone preamp. The Retro Drive is a filthy but glorious distortion with simple three-pot control for rich overdriven British distortion. The Vintage fuzz is just that a nice boxy square wave that echoes of times of old simple but effective.
All powered by 9vs DC C pin Negative with a 30ma draw.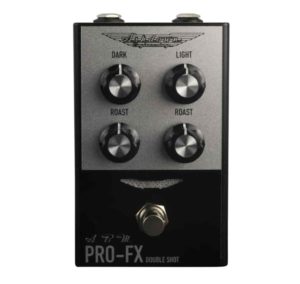 A variation on our Triple Shot, the double shot is a two-band variable drive pedal designed for bass players.
The Sub Harmonic Generator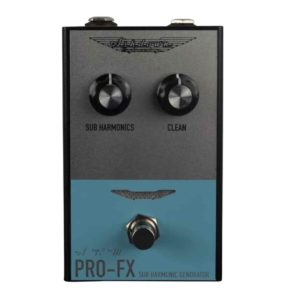 The SUB Harmonic Generator is simple and effective, with blend-able subs/cleans you can add subtle fatness or go full out synth.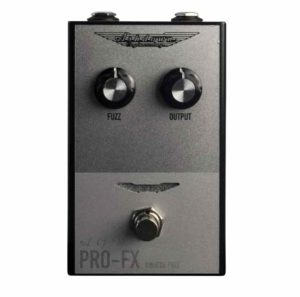 Adding a The Vintage Fuzz tone to any guitar be it a rich meaty Les Paul or a Tasty Tele the Vintage Fuzz will put a smile on your face.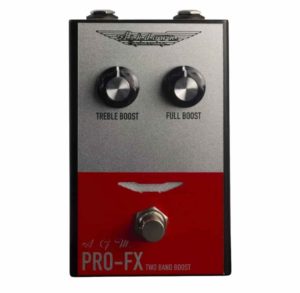 This pedal gives more control to your signal boost whether you want to boost just the high frequencies or full band boost or a blend of both to get the desired level in your signal chain.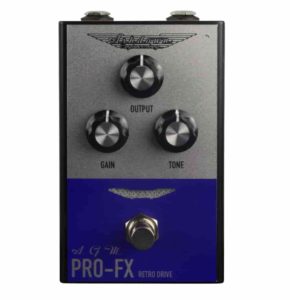 With a truly British feel, The Retro Drive pedal is bold and distinctive. Rich in harmonics, this pedal's drive echo's the times when people played real amps.
To take a closer look at these pedals head over to Ashdown Engineering's website here – https://ashdownmusic.com/
To check out more FX-Pedal features from Insta of Bass, click HERE.