Top 5 Best Prince Songs of All Time
Prince was one of the most influential musicians of our time, no question about that. He was the pioneer of this unique subgenre called the "Minneapolis Sound" which was a combination of funk-rock styles that emerged in the late 1970s. He was a unique artist in a lot of ways, he played and recorded every single instrument on his albums. 
Prince was a guitar virtuoso and had an interesting stage presence, flamboyant and androgynous persona, and an extensive vocal range. With this list, we would like to pay tribute to the best Prince songs of all time!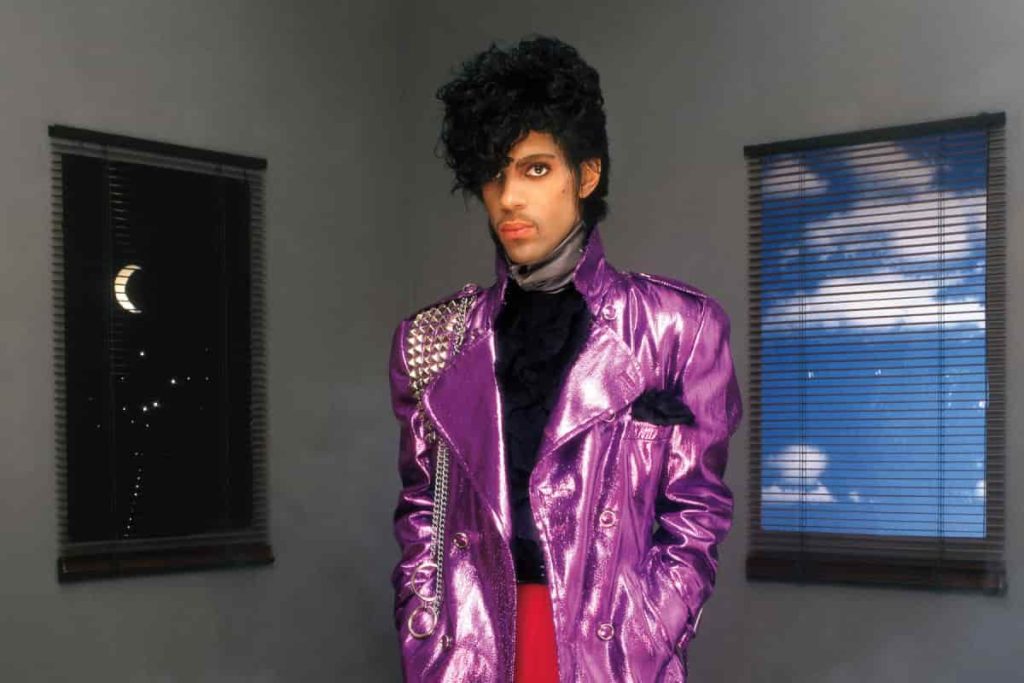 Prince
Prince was born as Prince Rogers Nelson to musician parents. During his childhood years, he already showed a lot of interest in music and performing, he even took up ballet in high school to perfect his stage persona. By the age of 19, he signed a professional contract with Warner Bros. Records and released his debut album called "For You" in 1978. On this album, he wrote, produced, arranged, and played every instrument, including the bass guitar.
After the release of "For You", which gained some notoriety in the music business, he went on to release a number of albums along the way. "Purple Rain" was his breakout album. This album was heavily featured in the movie of the same name in which he stars as well. This album spent six consecutive months on the Billboard 200 charts and made him an international superstar.
During his lifetime he released 39 albums and countless other project and collaborations with different artists. He also supposedly had a vault of unreleased albums and music videos he never released. We just hope one day we could listen to these unreleased projects.
As we previously mentioned, throughout his career, he usually recorded every single instrument on his albums. One of his favorite instrument was the bass guitar. He was definitely a virtuoso on the guitar but after listening through these songs you will hear that he was on the same level on the bass as well. On bass guitar he credits Larry Graham as his main influence. Larry was the first bass player who utilized the slap technique, something which Prince was fond of.
Prince's music was heavily focused on the grooves. The harmonic structures tend to be simpler, but the drum and bass grooves are out of this world.
With this list, we tried to compile the 5 best Prince songs that have a heavy bass groove. After going through this list you will know why modern-day artists such as Beyoncé, Justin Timberlake, Bruno Mars, Alicia Keys, Usher, The Weeknd, Lady Gaga, and Lenny Kravitz all cite Prince as their main influence.
Let's dive into it!
The first song on our list is "Let's Work". This song was released as his second single from his "Controversy" album which was released in 1981. This song features a catchy slap bass line that, in our opinion, carries the whole song. 
2. Prince - Lady Cab Driver
This song was released on Prince's 1982 album called "1999". This was not considered a single material, only true Prince fans knew about this one back in the day. It features a heavy slap groove as well that carries the tune forward. 
This is an interesting one. The original Kiss song does not have any bass guitar on it. Which was weird back in the day, but the song stood the test of time so it worked pretty well for him.  
This is a live version of Kiss from 2003 that features a heavy bass line composed by Prince and played by Rhonda Smith.
4. Prince - Irresistible B**ch
The next song on our list comes from the "1999" album again. It was a B-Side song that never reached mainstream success but the drum and bass grooves on this song are out of this world. A must-know song for sure.
Last, but not least, we have Uptown, which was his lead single off his third album, "Dirty Mind".
This song features another classic bassline by Prince. The bassline is heavily influenced by the playing of Larry Graham, which was his favorite bass player. 
It also has a cool breakdown section, a must-know song for any Prince fan. 
This list is in no particular order, we just listed the top 5 best Prince songs in our opinion that features good songwriting and even better bass lines. 
Unfortunately, Prince left us back in 2016 but his legacy will continue to flourish for a long time! 
To check out more articles from Insta of Bass, click HERE.