Chuck Rainey To Receive Honorary Degree From Berklee
At the 2022 Berklee Commencement ceremony, on Saturday, May 7, Berklee College of Music will confer honorary doctorate degrees to three of the entertainment industry's most renowned musicians, including Chuck Rainey.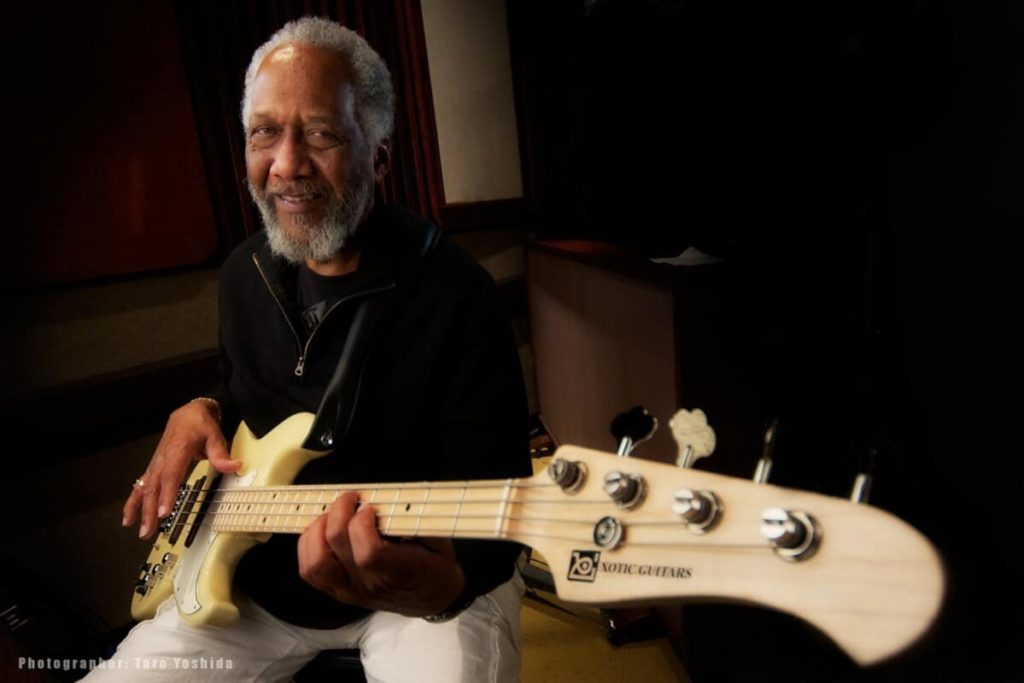 James Newton Howard, a well-known film and television composer, conductor, and record producer, legendary bassist Chuck Rainey, and Grammy Award-winning singer-songwriter Lalah Hathaway ('90) will all receive honorary Doctor of Music degrees, and each will have the opportunity to speak to the graduating Class of 2022.
The banquet and concert at Agganis Arena will kick off commencement festivities on Friday, May 6 at 7:30 p.m. Over 200 student vocalists, instrumentalists, dancers, arrangers, and track producers from the graduating class will deliver a musical tribute to the work of each of the honorees at the show.
The honorary doctorate winners this year will be honored for solidifying a place in American music history as artistic pioneers, original creators, and influential community builders who continue to connect and inspire audiences around the world. Duke Ellington (who was the first honorary doctorate awardee in 1971), Aretha Franklin, Celine Dion, B.B. King, Quincy Jones ('51), Esperanza Spalding ('05), Justin Timberlake, Paul Simon, Billy Joel, and Gloria Estefan are among the college's past honorees.
Chuck Rainey
Born and raised Ohio bass player Chuck Rainey is widely considered as one of music's most prolific bass players. With his inimitable style appearing on innumerable songs, television shows, and films he solidified his name in music history. Rainey moved to New York City after serving in the military and attending Lane College in Jackson, Tennessee, and quickly established himself as a studio and concert staple of major artists in the 1960s and 1970s. 
Check out Chuck's bass line on Steely Dan's Peg below.
He soon began to record and tour with artists such as Sam Cooke, Etta James, Donny Hathaway, Harry Belafonte, The Supremes, Aretha Franklin, Steel Dan, and Quincy Jones. His distinctive bass lines may be heard on the theme tunes of classic sitcoms such as Sanford and Son and The Jeffersons. Rainey is one of the most accomplished session musicians in the entertainment industry, having earned 17 platinum or gold albums, a Bass Player Magazine Lifetime Achievement Award, and the Lane College Alumni Hall of Fame Award.
James Newton Howard
With his music featured in over 140 film and television projects, James Newton Howard is one of the most well-known composers in the history of entertainment. Howard has received numerous awards, including the Henry Mancini Award for Lifetime Achievement from the American Society of Composers, Authors, and Publishers (ASCAP) and the BMI Icon Award. He is also a nine-time Oscar nominee. 
Pretty Woman, Signs, The Sixth Sense, Batman Begins, all four Hunger Games chapters, and more recently Disney's Jungle Cruise, as well as all three Fantastic Beasts features, are among his most renowned film scores.
Lalah Hathaway
Lalah Hathaway ('90), a vocalist, songwriter, pianist, and activist who recorded her debut album while still at Berklee. Soon after graduating, she has established herself as one of the most prodigiously accomplished and versatile musicians in the worlds of R&B, soul, gospel, pop, and jazz. Her three-decade, seven-album career includes singles like "Forever, For Always, For Love," which reached number one on the Hot Adult R&B chart, and "The Song Lives On", a collaborative album with Joe Sample that reached number two on the jazz album charts.
Hathaway is noted for her flawless vocal timbre, pitch acuity, and vast vocal range and musical vocabulary. Her mastery of polyphonic overtone singing earned her her first Grammy Award for Best R&B Performance in 2014 for "Something" with Snarky Puppy. Her inventiveness, gorgeously expressive voice, and powerful, socially conscious songs have inspired a generation of music fans, earning her five Grammys out of ten nominations.