Daft Punk Get Lucky Featuring Nathan East On Bass
Today's featured video is a live version of one of the biggest hits of 2013, which also has one of the best bass lines on a pop song, Get Lucky by Daft Punk. This live version is from the 2014 Grammy Award Show, and it includes the original lineup of Get Lucky. It also features a special guest, the legendary Stevie Wonder on keyboards and vocals. 
At the same award show, Daft Punk won in the Best Pop Duo/Group Performance and Record of the Year category. 
Check out this live "rehearsal" version of their biggest hit ever.
This live version of Get Lucky by Daft Punk features the musicians who contributed to the actual recording. It includes Omar Hakim on drums. Omar is best known as the former drummer of Weather Report. The legendary Nathan East played bass. He is usually seen playing with Eric Clapton and is one of the most recorded electric bass players in history. And the main voice behind this song, Pharrell also joins Daft Punk for this stellar performance.
It also features one of the co-writers of Get Lucky, Nile Rodgers. Nile is a legend in his own right. He was the co-founder and main driving force behind the well legendary disco bands of all time, Chic.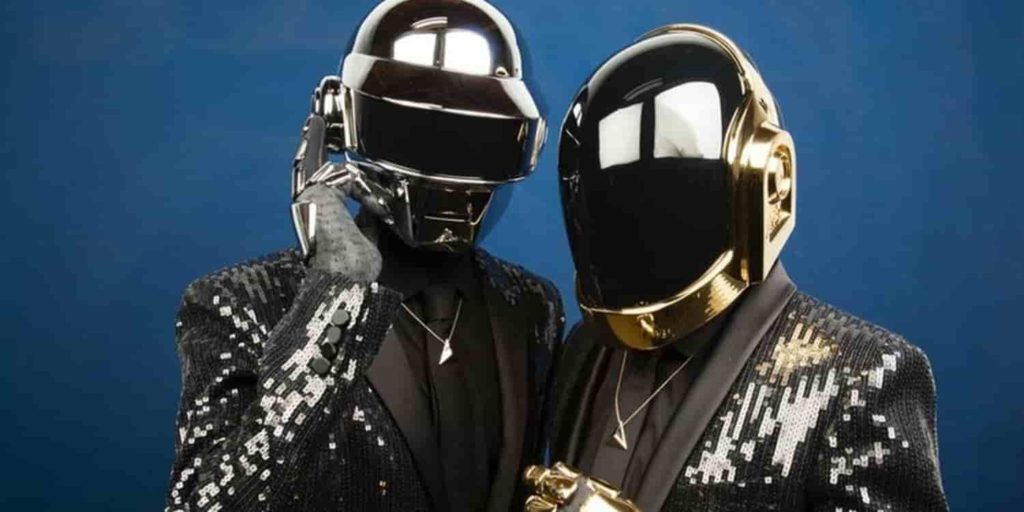 Earlier this year, Daft Punk called it quits. The iconic electronic music duo announced their retirement from music in an 8-minute long video titled, "Epilogue".
The Parisian duo ruled the dance charts for nearly three decades. They are one of the most influential electronic music bands of all time. They were known not just for their groundbreaking music, but for their visual appearance and live shows as well.  
Daft Punk is a 6 time Grammy Award-winning group with 12 nominations. During their nearly 30 years in business, they also had many Billboard chart-topping songs and albums.