Darkglass Electronics Unveils the ADAM Distortion Pedal
Darkglass Electronics just added a new pedal to their arsenal, the ADAM distortion pedal. ADAM stands for Aggressively Distorting Advanced Machine. It is also the name of the main collaborator for this pedal, Adam "Nolly" Getgood. He was part of the famous progressive metal band Periphery from 2012-2017. Known for his aggressive style of playing, this pedal will capture everyone's ears who are looking for that heavy tone.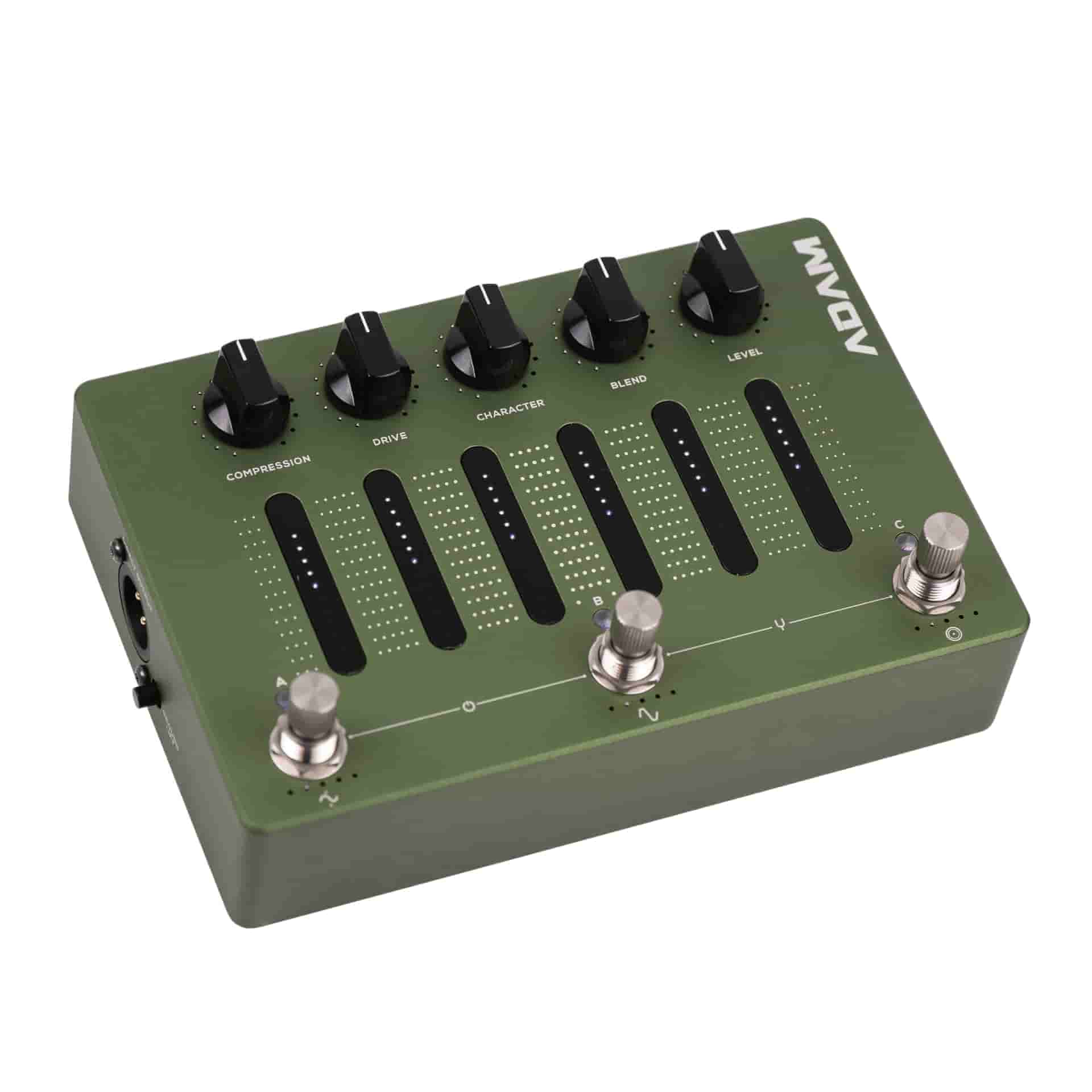 The Darkglass ADAM pedal has three footswitch presets. These are also fully programmable for your desire. Every single one stores your own blend of compression, distortion, EQ parameters, and signal chain settings. It also features new inventive touch sliders which you can use to control the 6-band programmable EQ.
This pedal is also equipped with some extras. It has a USB-C output which makes it easy to connect to your DAW audio interface. You can also use the USB-C port to connect to the Darkglass Suite desktop app, which allows you access to the Darkglass IR library, which includes hundreds of cabinet simulations. It features a balanced output which you could use to connect to studio monitors for more accurate sound and recording capabilities. It also features a really accurate chromatic tuner as well.
This pedal also has an AUX-In plug as well which makes it easy to connect your laptop or phone and use backing tracks while you are practicing.
The price for this bass will be $499.99 and it is available at all major music retail shops starting this week. 
In conclusion, this pedal is looking like a must-own for everyone who loves a heavy, aggressive tone. In our opinion, Darkglass Electronics really nailed this one.
To check out more articles from Insta of Bass, click HERE.