DMX Hospitalized After An Apparent Drug Overdose
DMX has been in hospital since last Friday, and has been unresponsive ever since.
His lawyer confirmed that he suffered a heart attack late last Friday evening. It also came out that the heart attack might have been the consequence of a drug overdose.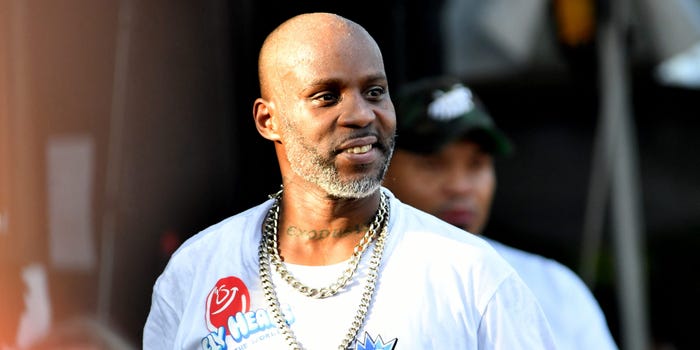 Sources close to his family told the media that he is in a "vegetative" state ever since his arrival at the hospital. Furthermore, they mentioned that DMX also suffered "lung and brain" damage.
His former manager, Nakia Walker said that DMX has been "in the same condition" during the weekend.
Walker also added, [he is] in a vegetative state, [with] lung and brain failure and no brain activity,". "We are just praying and waiting. Praying and waiting" as reported by BuzzFeed News.
DMX, unfortunately, has been struggling with drug abuse for most of his career. In 2019, he also checked himself into rehab.
DMX first came to prominence in the early '90s. Back then, he was an MC and beatboxer for fellow rappers in the NYC area.
It was not until 1998 when he released his first album. "It's Dark and Hell Is Hot" was a critical and commercial success and started his mainstream career. Over the years, DMX had many Billboard-topping albums and songs. He was also nominated for 3 Grammy Awards.
Check out some of his most famous and grooviest songs below –
This song started it all. Get At Me Dog was his very first single from his acclaimed first album It's Dark and Hell is Hot. 
Arguably, one of his most famous songs of all time. This song comes from his fifth studio album called Grand Champ. 
DMX - X Gon' Give It To Ya
This song was released on his  "Cradle 2 The Grave" album. It also became one of his most iconic songs of all time. This song was also included in the 2016 Hollywood movie, Deadpool.