Dunlop Unveils Justin Chancellor Cry Baby Wah Pedal
Dunlop has collaborated on a signature Cry Baby Wah pedal with Tool bassist Justin Chancellor. This new Cry Baby Wah Pedal features a reworked circuit and some new tonal embellishments.
Chancellor's wah pedal is described as a "multi-tool of sonic craftsmanship," including three of the bass guitarist's favorite effects: a custom-voiced midrange filter, a chainsaw-esque vintage fuzz, and a traditional modified wah that delivers "bright ferocity."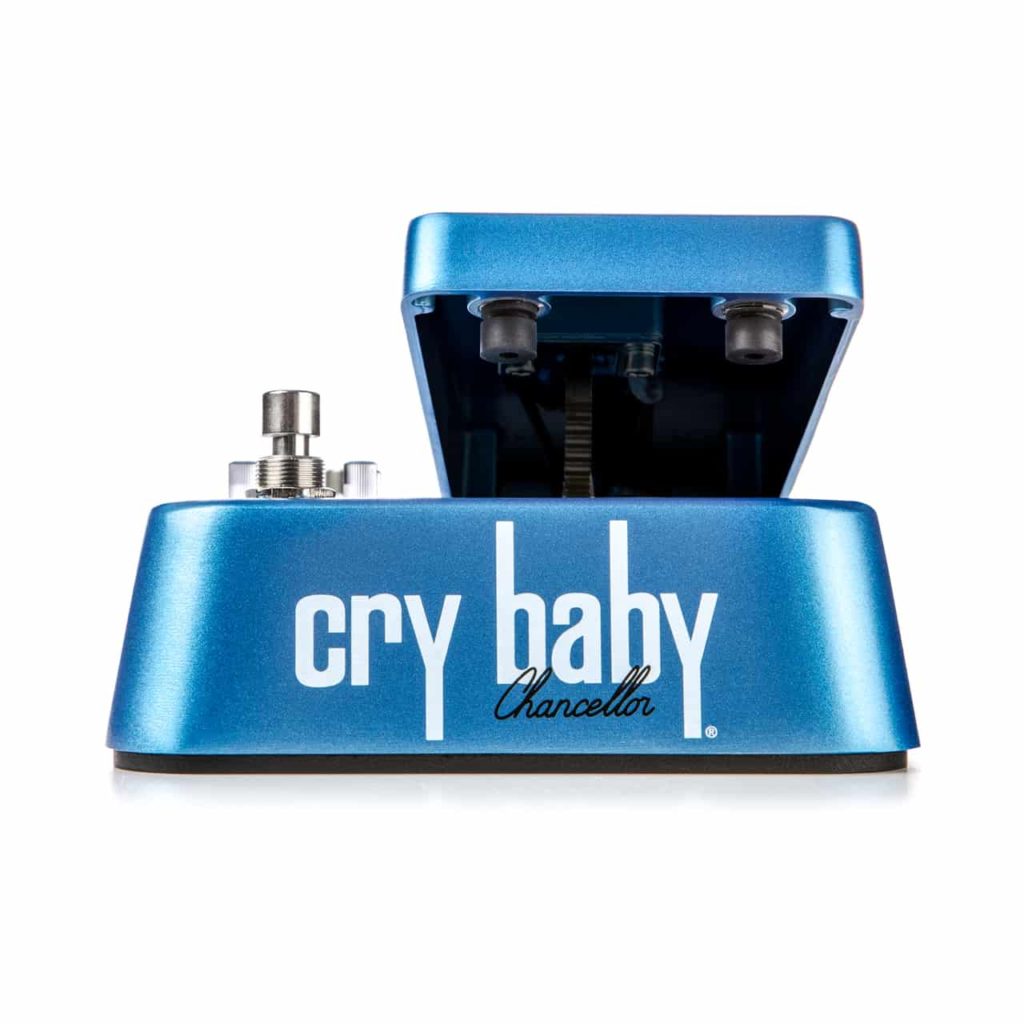 The UK Filter sound has a solid-state circuit that pays homage to the envelope-like filtering of Chancellor's tone control, and it can be coupled with the fuzz to create smooth, synth-y sounds.
The wah also uses a vintage red Fasel inductor and is inspired by the circuitry of a modified Cry Baby, which is known for its aggressive nature and harmonics.
 When it comes to the fuzz, Chancellor's favorite tone has been modeled after an unnamed vintage UK device – To get an idea of what that fuzz might sound like listen to Tool's Jambi as a reference track.
The onboard control layout includes two footswitches for changing between Wah and Fuzz modes, as well as a distinct Volume and Q control knobs for the Wah and UK Filter effects.
While Volume is self-explanatory, Q narrows or widens the bandpass shape for each voice.
Meanwhile, three parameters for Fuzz, Tone, and Volume regulate the fuzz tones. With a Fuzz Independent side-mounted kick switch and LED indicator allowing you to access uncompromising fuzz tones without extra wah action.
When it comes to Chancellor's personal Tool setup, Dunlop says he utilizes the UK Filter on its own but combines the Wah and Fuzz voices for his heavy-hitting sounds.
The Cry Baby Wah by Justin Chancellor will be available for $299 on November 19th.
To see more FX-pedal features from Insta of Bass, click HERE.