New Duff McKagan EP, "This Is The Song," Shines Light On Mental Health
Duff McKagan is paying tribute to Mental Health Awareness Month by releasing a new three-track EP called "This Is The Song." The EP, now available on all streaming services, features the title track and an official companion video premiering on YouTube. Martin Feveyear, who has worked with McKagan for a long time and produced for artists such as Mark Lanegan and Brandi Carlile, produced the EP.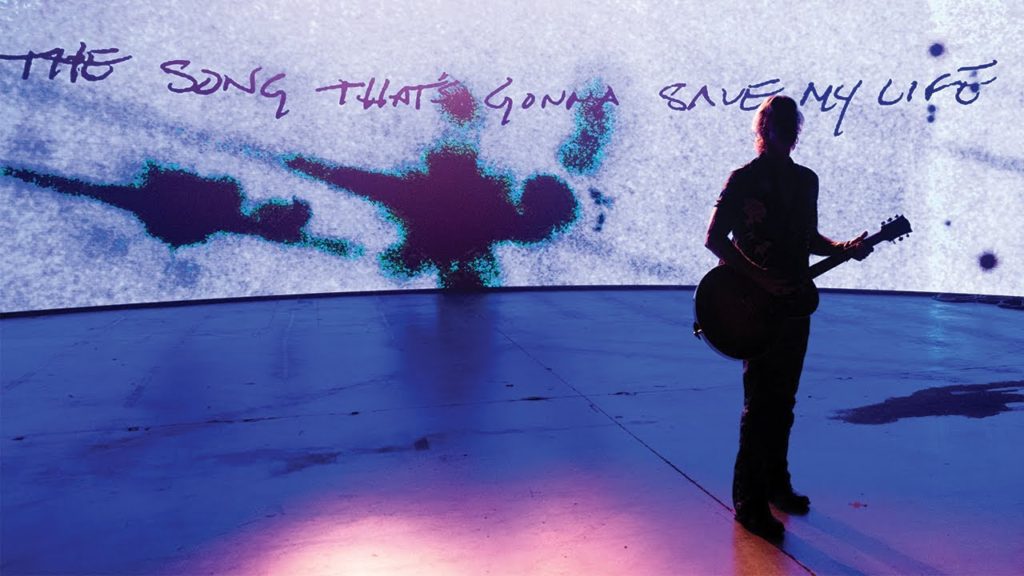 According to Duff McKagan's statement about the EP, "THIS IS THE SONG" was composed during a panic attack when he struggled to breathe and see clearly. Fortunately, his acoustic guitar has served as a haven for him, allowing him to play chords and hum melodies to help him escape the situation. He reassures those who may not have experienced something like this that they are fortunate, while those who can relate to his experience should know that they are not alone.
Duff McKagan, a founding member of Guns N' Roses and Velvet Revolver, has released a new three-track EP titled "This Is The Song." This marks his first new solo music in almost four years and follows his critically acclaimed 2019 album, "Tenderness." The EP was produced by his longtime collaborator Martin Feveyear, who has also worked with artists like Mark Lanegan and Brandi Carlile. An official video premiering accompanies the EP's title track on YouTube.
The EP features two additional tracks: "It Can't Come Too Soon," which features guest vocals from Seattle-based singer, songwriter, music educator, and community organizer Shaina Sheperd, and "Pass Me By," inspired by a modern confrontation with a gun-toting horsewoman while on a motorcycle trip through the Cascade Mountains.
Duff McKagan is primarily a songwriter and has been penning a growing canon of vulnerable, confessional, and authentic material. His 2019 album "Tenderness" took on societal ills and his transgressions against a rich sonic backdrop of Americana-fueled arrangements produced by 3x GRAMMY Award-winner Shooter Jennings. "Chip Away," a volatile rocker from the album, earned extraordinary praise from Bob Dylan, who recently declared the song a personal favorite.
Along with his musical efforts, McKagan is a New York Times best-selling author and the co-host of Sirius XM's popular Three Chords & The Truth radio show on Ozzy's Boneyard. He is a core member of a modern-day "Wrecking Crew" alongside musician/producer Andrew Watt and Red Hot Chili Peppers' Chad Smith. They have recorded and co-written recent albums by Ozzy Osbourne and Iggy Pop. Moreover, McKagan, Watt, Smith, and Red Hot Chili Peppers Josh Klinghoffer are part of the recently unveiled Iggy Pop & The Losers lineup, who made a high-profile televised debut earlier this year with an electrifying performance of "Frenzy" on ABC's Jimmy Kimmel Live!