Bass of the Day: Dingwall Super PJ4
Sheldon Dingwall did it once again with the Dingwall Super PJ4. He has carried the design first seen in Leo Fender's Precision bass into the twenty-first century. His instruments are perhaps the best interpretation of an old-school classic, utilizing the benefits of fan fret technology, which offers a more balanced tone and reduces dead spots.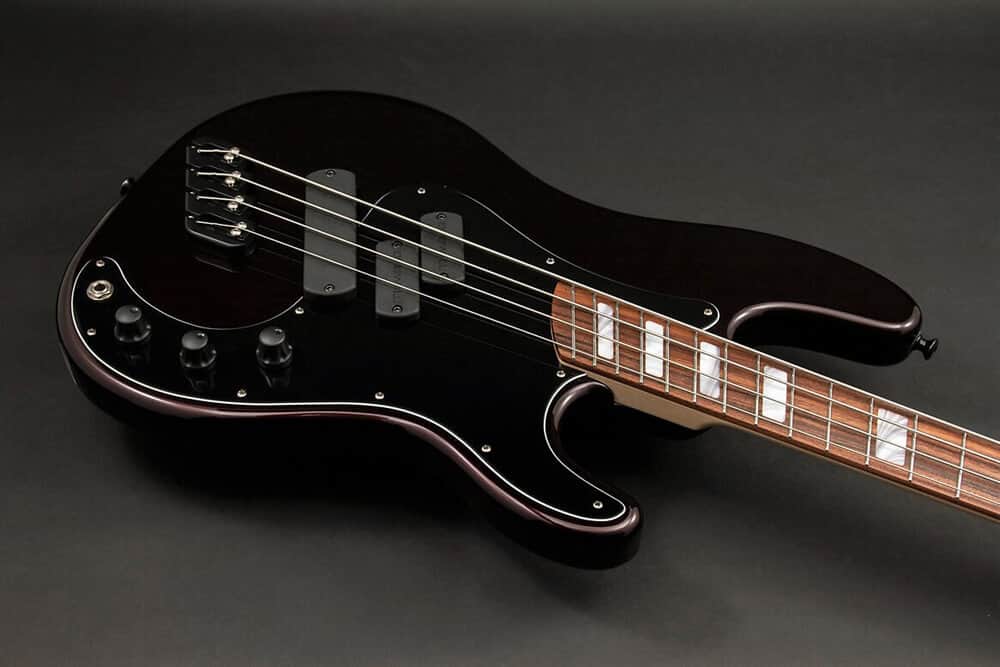 The Super PJ 4 is paired with a quality alder body and a maple neck with two carbon fiber spars. Alder and Maple is a traditional tone combination, and the wood choices here have a lovely resonant sound. A Wenge fingerboard with a very even grain throughout contrasts with pearl white block markers, which are expertly polished. Other fingerboard options include Maple, Pau Ferro, Macassar Ebony, and Ziricote. The instrument's scale length ranges from 34.25″ on the E to 32″ on the G.
Dingwall is a company known for continuously pushing new ideas and having carved out their own niche in the industry, down to the tiniest details like making their knobs in-house.
The Super PJ4 basses feature a 19mm spacing and are manufactured to standards for maximum tone. 
The SPJ4's electronics are designed and manufactured in-house, with a Dingwall FDV vintage-sounding pickup in the bridge and a Neodymium Precision Bass type pickup in the neck position. A four-way switch pickup selector provides the three standard settings, as well as a series pickup setup for extra mids and output. The pickups are encased in Dingwall shells, which are also built in their Canadian facilities.
Furthermore, this instrument features a curved fretboard for more comfort. No more sharp edges to dig into your thumb after hours of gigging!
If you're a bass player who plays long gigs, you'll be pleased to know that this bass won't leave you with shoulder pains. These instruments weigh in at just over 8lbs – perfectly reasonable in my opinion!

The Dingwall Super PJ4 is, of course, based on the historic P bass, but it has been brought completely up to date with modern technology. Even without a million knobs and switches, it's a versatile instrument with a naturally brighter and mid-present sound.
Yes, this is a high-end bass guitar; there are no two ways about it; but, it is an absolutely wonderful instrument.
To find out more about these instruments go to their website – www.dingwallguitars.com