Esperanza Spalding 2022 Summer Tour
Esperanza Spalding has announced summer tour for the month of July. On this tour, The Grammy Award-winning musician will collaborate with choreographer, dancer, and director Antonio Brown to create a new musical and visual spectacle for the audience.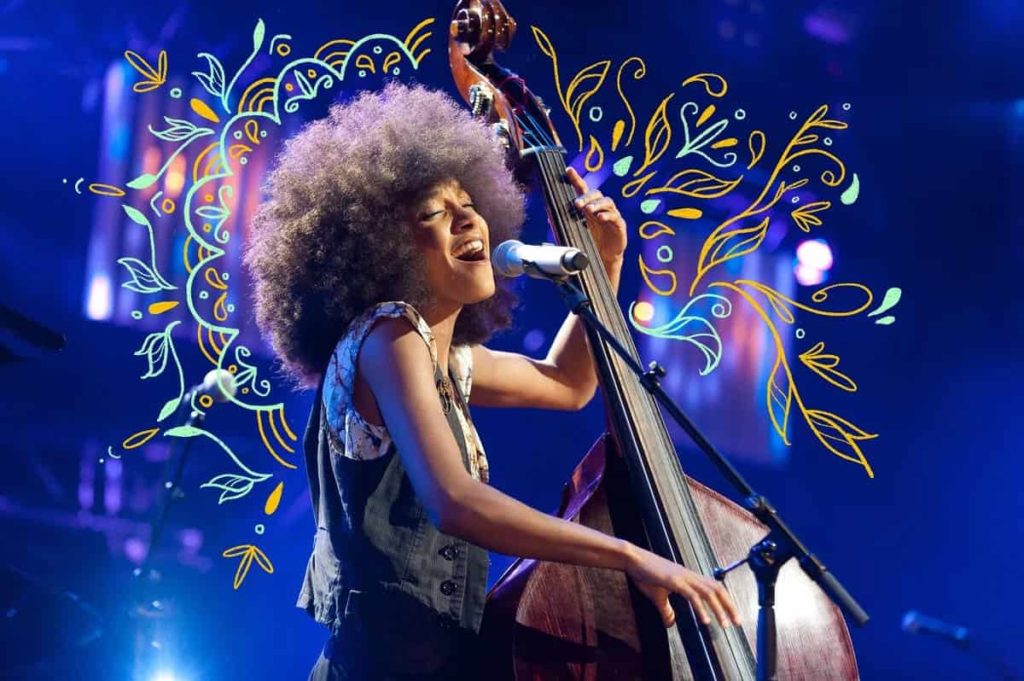 The concerts, which will take place across the United States, and will feature songs from her most recent albums, including 12 Little Spells and Songwrights Apothecary Lab.
"These performances will be a culmination of music-dance that I've been continuously investigating, disciplining around, and co-exploring with elders, musicians, and dancers throughout the Spring," she explains. "We are happy to share the results of our explorations and collaborations!"
Spalding will also perform a duo concert with Leo Genovese at the Newport Jazz Festival on July 30th, in addition to four performances in North Carolina, Oregon, California, and Illinois.
Esperanza Spalding 2022 Summer Tour Dates:
July 9 The Schaefer Center for the Performing Arts
July 10 Ventura Park 
July 14 Frost Amphitheater
July 30 Fort Adams State Park 
July 31 Ravinia Pavillion