Esperanza Spalding Releases New Album – Songwrights Apothecary Lab
Last month Esperanza Spalding released a new album titled SONGWRIGHTS APOTHECARY LAB. This collection of 12 songs was recently created in a traveling creative space where Spalding collaborated with researchers, practitioners (such as music therapists and neuroscientists), and musicians to create music with a specific effect on the listener. 
The initiative, which was first announced in April, has been covered in publications such as the New York Times, Vogue, NPR Music, and Pitchfork, and an interview with NPR's All Things Considered will be broadcasted soon. She also performed at the Time 100 Talks, which were held in honor of the publication of Time Magazine's 100 Most Influential People List for 2021, which was announced last week. Here's a video of her performing "Formwela 9" off the new album:
The Songwrights Apothecary Lab website also has a guide that explains the effects of each Formwela, which include de-stressing and de-escalation, as well as finding the perfect words to say to loved ones and a reminder to respect and devote time to our elders. 
The accompanying visuals for "Formwela's 7-13" were all shot in New York City in June, when the Songwrights Apothecary Lab developed and recorded "Formwela's 7-13," which appears on the new album, over ten days. The public was invited inside the space each night to hear the music as it was being created, as well as hear Spalding and researchers discuss the intentions and methods that went into each piece. Spalding is joined by drummer Francisco Mela, pianist Leo Genovese, guitarist Matthew Stevens, and saxophonist Aaron Burnett on the track "Formwela's 7-13."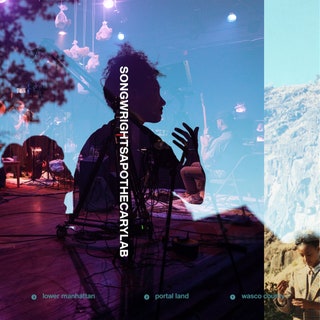 Coming fall, Esperanza Spalding has several events planned, including a concert at the Hollywood Bowl with pianist Leo Genovese on a bill featuring Herbie Hancock this Sunday. On September 30, October 1, and 2, she will perform with the San Francisco Symphony. Iphigenia, a new opera conceived in conjunction with Wayne Shorter, spalding, and set design by Frank Gehry, will be performed at Mass Moca on November 5 and 6.
SONGWRIGHTS APOTHECARY LAB Tracklist:
1. Formwela 1
2. Formwela 2 (Feat. Ganavya Doraiswamy)
3. Formwela 3
4. Formwela 4 (Feat. Corey King)
5. Formwela 5 (Feat. Corey King)
6. Formwela 6 (Feat. Corey King)
7. Formwela 7
8. Formwela 8
9. Formwela 9
10. Formwela 10
11. Formwela 11
12. Formwela 13
To check out more new articles from Insta of Bass, click HERE.