Gary Willis Ibanez Basses
Gary Willis has been active in the music scene for a long time, for more than 40 years he has been at the forefront of modern bass playing. As a solo artist, he has released 5 albums. In these recordings, he has collaborated with artists such as Dennis Chambers, Bob Berg, Gergo Borlai, and Scott Kinsey to name a few. As part of the band, Tribal Tech, has he released 10 albums.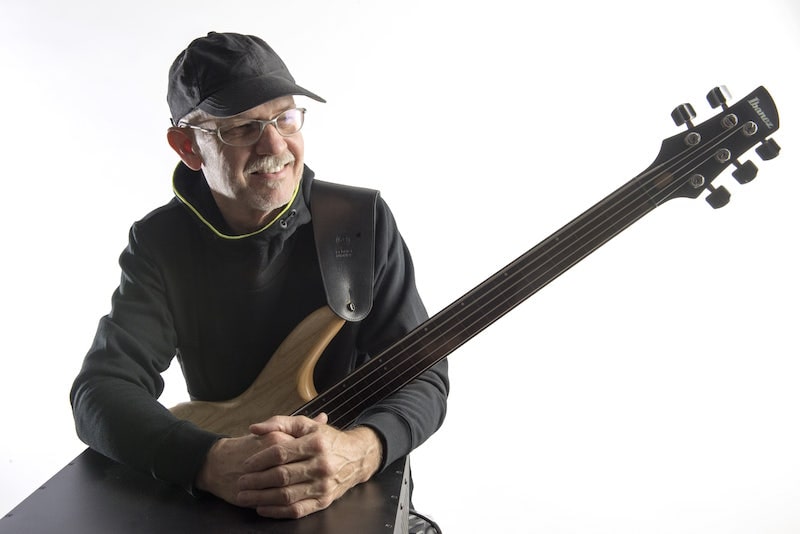 Basses
He has been endorsed by Ibanez for a number of years and his Gary Willis Signature Basses are one of the most popular fretless basses out there. Ibanez has released a number of his signature models. The whole Gary Willis Signature series started with the Ibanez GW1 bass, but over the years and out of all the models, the GWB1005 was the most popular one. Some years later Ibanez released more affordable models, such as the GWB35, the GWB205. All of these basses came only in Fretless variation but some years ago Ibanez did a fretted GWB35 bass as well, they called it the GWB35FDBKF bass.
The GWB1005
Over the years, Gary was only using production models from his signature line. He would do a lot of modifications to these basses and he decided to finally make a "perfect" bass. With all his years of experience, together with luthiers, they came up with the GWB1005 Ibanez bass. This bass comes with a good setup right out of the factory, which is one of the most important part of a new bass in Gary's opinion. This bass is hand-crafted in Japan by a number of master luthiers.

GWB20TH
In 2019 Ibanez released the GWB20th limited edition bass. This bass with its sunburst finish is an instant classic. It has the classic look we all love, with something special in the electronics field. Gary has been working with Aguilar for many years. This bass comes with a single Aguilar DCB pickup together with the OBP-2 preamp. The body of this bass is basswood paired with an ebony fingerboard in 5 string variations. This bass will come with the classic adjustable ramp as well.
He was one of the first people who implement the "Ramp" on a bass guitar. The ramp is a piece of material, usually, it is made out of wood or plastic. This piece of material is placed between the pickups to give you the feeling of playing above a pickup wherever you pluck the strings.

Instruction 
Gary Willis is also a distinguished music teacher as well. He has been an active teacher for most of his career. Starting with his earliest instructional videos back in the '80s. He was the course leader at the famous Musicians Institute in Hollywood, California in the '80s. Since then he has been involved as a teacher at Barcelona's Escola Superior de Musica de Catalunya conservatory. Willis joined the faculty of Berklee College of Music in 2014. He has also conducted many master-classes and clinics over the world and published 4 books with Hal Leonard.
He is also into the tech world as well. In 2017 he released his iOS and Android app called "Groove A Day". This app contains grooves performed by Gary together with drummer Gergo Borlai performing different kinds of grooves every day for a year. In this app, you can customize the camera angles, create your own mixes, and even slow the tempo down.
To check out more articles from Insta of Bass, click HERE.