Genzler Amplification Unveils New Lightweight Bass Cabs
Genzler Amplification introduced a new 15″ version of their renowned Nu CLASSIC series cabs. These new tiny and lightweight bass cabinets includes their sophisticated, compact vertical design. Furhtermore, it has a "specially-designed" Ferrite/Ceramic magnet low frequency 15″ driver paired with compression tweeter which completes their "boutique" modern twist on classic/vintage cabinet aesthetics.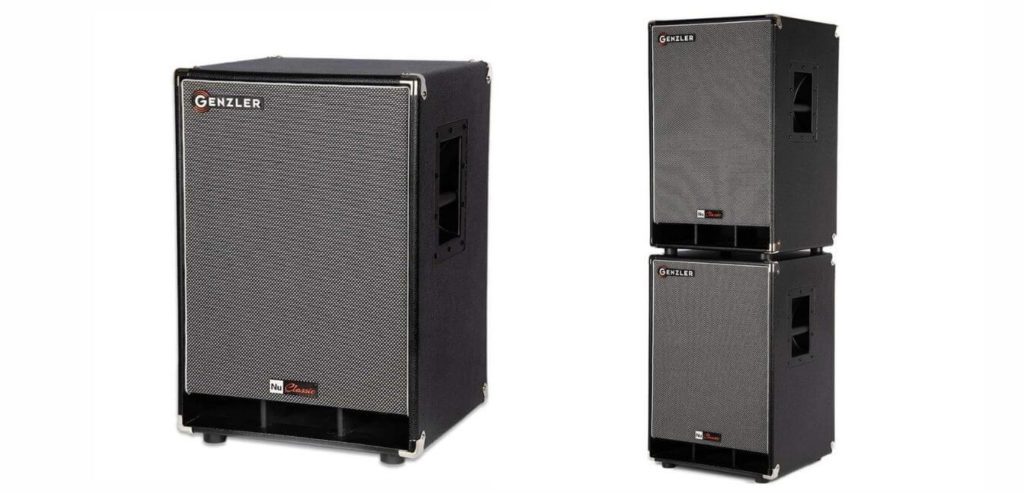 The NC-115T has a tiny stage footprint but delivers the massive "push" of a high-powered 15″ woofer, which is constructed with a carefully selected voice coil and speaker cone for high-output, big-venue performance.
The NU CLASSIC line now has four models, making it the most economical "gateway" product line from Genzler Amplification. For any style of player, these cabs offer a great deal of tonal performance options. From current, crystal purity bass sound to traditional growl, the NU CLASSIC SERIES delivers a smooth, warm response.
The new NC-115T weighs 37 pounds and is rated at 400W/8 ohms. It readily stacks with the rest of the line's models.
FEATURES:
• Vertical cabinet designs that are light, and portable
• Cabs are compact and have a small stage footprint
• Poplar Plywood structure with many layers
• Internal "truss-style" triangular Bracing
• Jack Plate and Recessed Handles
• Ferrite/Ceramic Loudspeakers (Advanced)
• Ferro-Fluid Cooled Compression Bullet Tweeter
• Silver Piping and Black Vinyl Covering with White/Gray Grille Cloth
• Speakon and 14″ jacks input panel
• 12 dB/Octave Crossover with Level Control Tweeter
For more information – www.genzleramplification.com