BOSS Unveils New Katana Bass Amps
Boss unveiled the new Katana-110 and Katana-210 bass amplifiers, the first bass guitar models in BOSS's legendary Katana amplifier family. These stage-ready combos give premium sound and advanced features specifically suited for the needs of serious bass players. With three separate preamp types, powerful class AB power amps, various tone-shaping tools, onboard BOSS effects, this amp is an appealing choice for bass players of every level.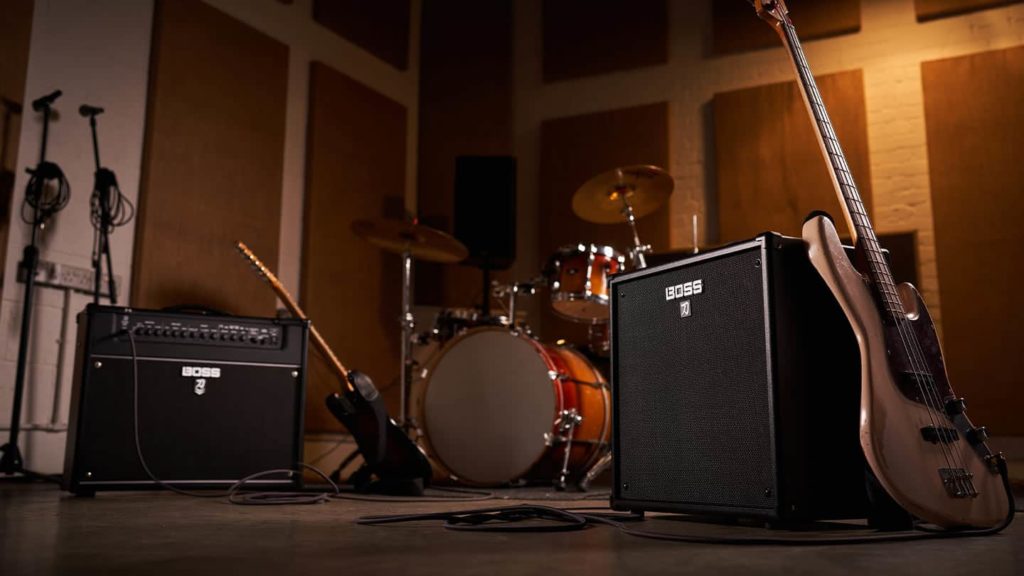 The Katana guitar amp line, which debuted in 2016, has quickly become a favorite among musicians all around the world.
The growing Katana range continues to be a favorite for everyone from home enthusiasts to pro stage performers. It combines superb tone and inspirational feel with extensive adaptability via configurable amp personalities, built-in effects, and recallable sound memories. BOSS now introduces the revolutionary idea behind the Katana series to bass players for the first time with the Katana-110 and Katana-210 bass amps
Katana amps are equipped with custom-designed speakers and rock-solid combo cabinets, making them ready for any musical circumstance. Each model has an efficient bi-amp construction with time-proven class AB power, as well as a variable Power Control for producing the best sound at any volume.
There are three preamp types available: vintage, flat, and modern, each with a powerful three-way shape switch to fine-tune the character, ensuring the optimum sound for every style or genre.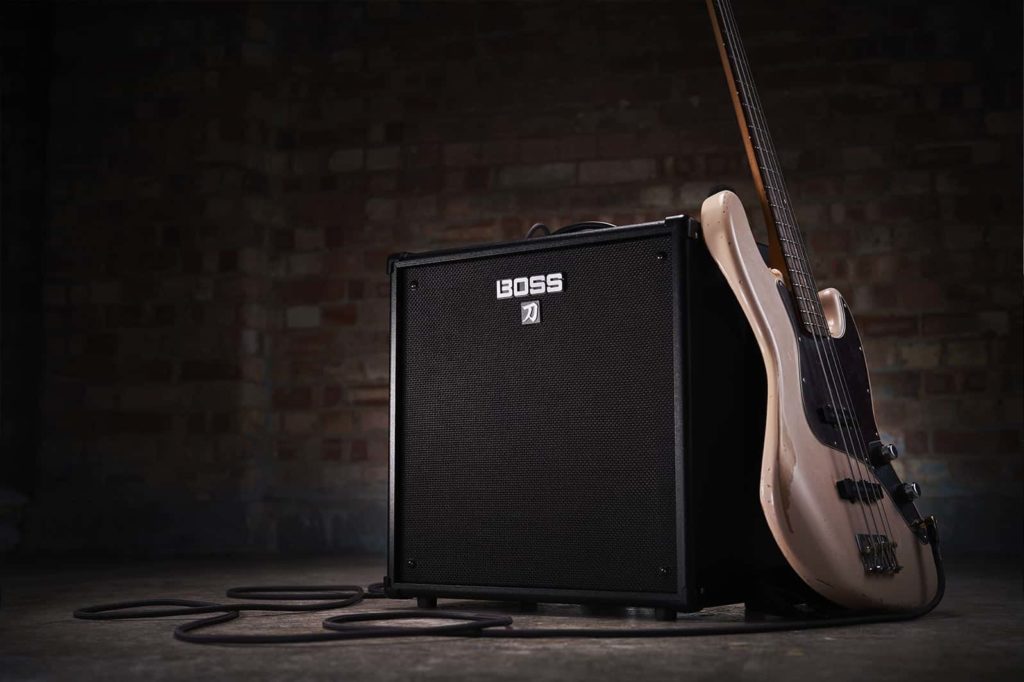 With 60 watts, a 10-inch woofer, and a tweeter, the Katana-110 is suitable for home/studio use and small stages. The Katana-210 boasts 160 watts of power, two 10-inch woofers, and a tweeter, making it ideal for larger performance venues.
The integrated BOSS effects are a staple of the Katana line, and the new Katana bass amplifiers are no exception. Core processing is handled by dedicated comp/limiter and drive sections, while FX1 and FX2 provide access to the BOSS bass effects library, which includes everything from chorus and flanger to octave, bass synth, and more.
The Katana-110 Bass and Katana-210 Bass include intuitive panel controls that make it simple to fine-tune tones. The studio-inspired Blend function allows musicians to add a dry signal and preshape it with three configurable parameters. In the low-mid and high-mid areas, there are three customizable frequency centers, as well as a full four-band EQ. With six Tone Setting memories, users may save and recall their preferred sound configurations, including preamp type, EQ, Blend, and effects.
To find out more about the Boss Katana bass amps visit their website – www.boss.info