Jackson Guitars Unveil JS Series Basses
The all-new Jackson JS Series basses combine versatile styling and massive sound. The JS Series is aimed at beginner players who want a quality bass with easy playability, a traditional Jackson appearance, and an exciting tone to help turn their love of music into a lifetime passion.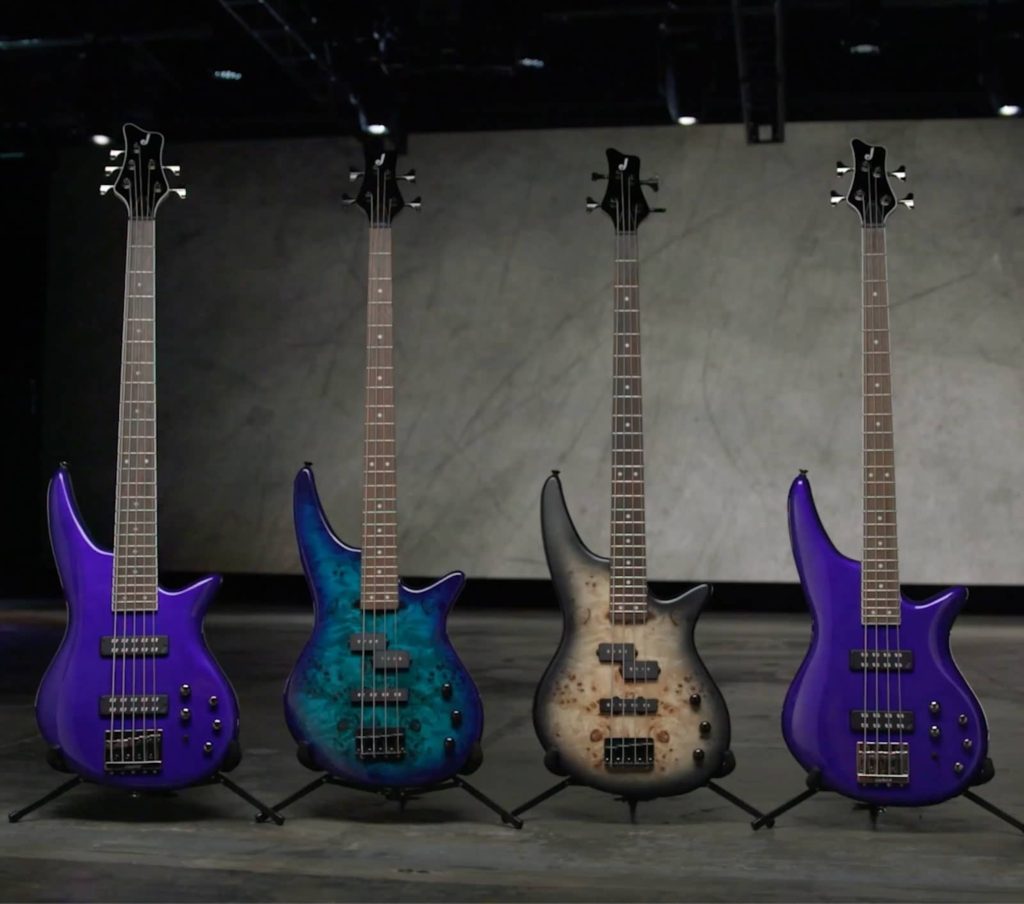 These guitars will delight enthusiasts with home studios looking for their next sound, friends, and family looking for the perfect gift, or any player at any point looking for the right entry into the Jackson bass family.
Spectra basses have a sound as distinct as the bassist who plays them. Jackson-style pickups produce a range of forceful growls or lucid tones. Whether it's funk, hard rock, or gospel, the Jackson JS will deliver. Meanwhile, the hardtail bridge delivers better stability, improved sustain, and a bolder timbre. The eq controls and volume settings can be used to improve and alter the tone to your liking.
Jackson released three instruments in this all-new series of basses. The JS3 and the JS3V which boast two dual-coil pickups and the JS2P which features PJ-style pickups.
Jackson JS3 and JS3V

The JS3 and the JS3V are the all-new 4 and 5-string behemoth basses in this lineup. They feature a poplar body and a huge upper horn that distributes weight evenly across the instrument. The two humbucking pickups produce a huge low-end growl, while a HiMass bridge improves stability, sustain, and tone. 

One of the main differences in these basses is that the JS3V features a 35″-scale design, while the JS3 has a 34″-scale which is more appropriate for a 4-string bass. These new Spectra Basses are very inexpensive and come in an all-new bright Indigo Blue finish with black nickel hardware and a unique Jackson black headstock with an understated J logo.

The JS Series Spectra Bass JS2P has a poplar body with a poplar burl top and a bolt-on maple neck. Its massive Jackson J-style bridge pickup and P-style neck pickup provide a variety of forceful growls and lucid tones, while the hardtail bridge improves stability, sustain, and timbre.
 The 4-string Spectra Bass JS2P is available in elegant Black Burst or Blue Burst finishes, with black hardware and a unique 2×2 black headstock with an inconspicuous J logo.
To learn more about these basses, visit their website – www.jacksonguitars.com