Mesa/Boogie Unveils New Subway D-350 Bass Amp
Mesa/Boogie has launched the Subway D-350. The Gibson-owned company claims this is the lightest, smallest, and cheapest bass amp it has ever built.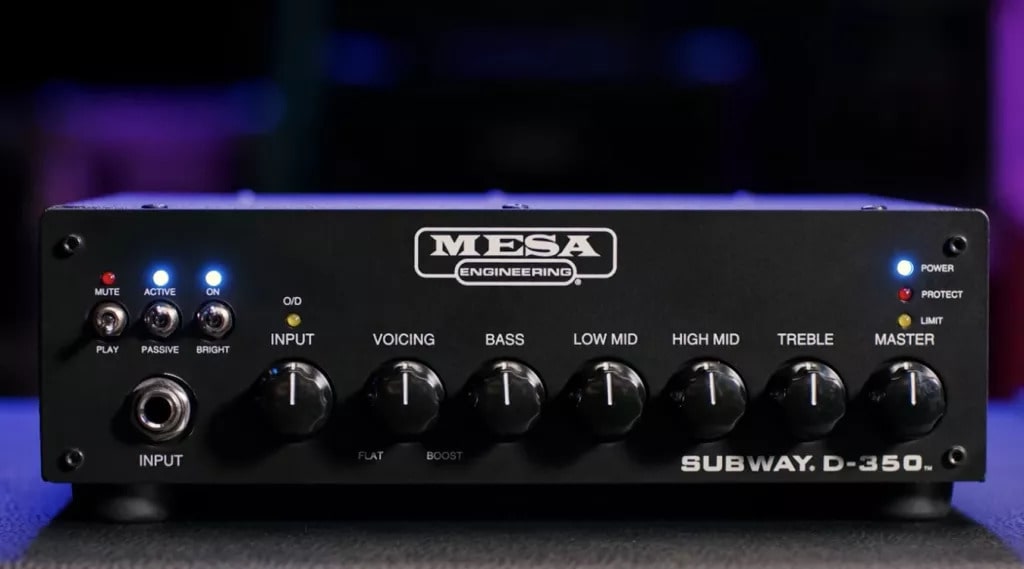 We have little reason to dispute any of those claims, given that the Subway D-350 weighs just over 3 pounds and measures just 3″ high and 9″ broad (more about the price later).
Despite its small size, the amp packs a powerful punch, 350 watts of Class D power. It features a solid-state preamp, a lightweight Class D power amp, and a switch-mode power supply.
Mesa/Boogie packed a lot of controls into the Subway D-350, including a four-band (Bass, Low Mid, High Mid, Treble) Baxandall EQ, separate Gain and Master Volume controls, Active/Passive and Input Mute switches. They even included a Bright switch that can add some top-end glitter to your sound.
The amp also includes a fixed high-pass filter and a Variable Voicing control, which shifts the amp's response from a flatter to a more vintage-voiced curve.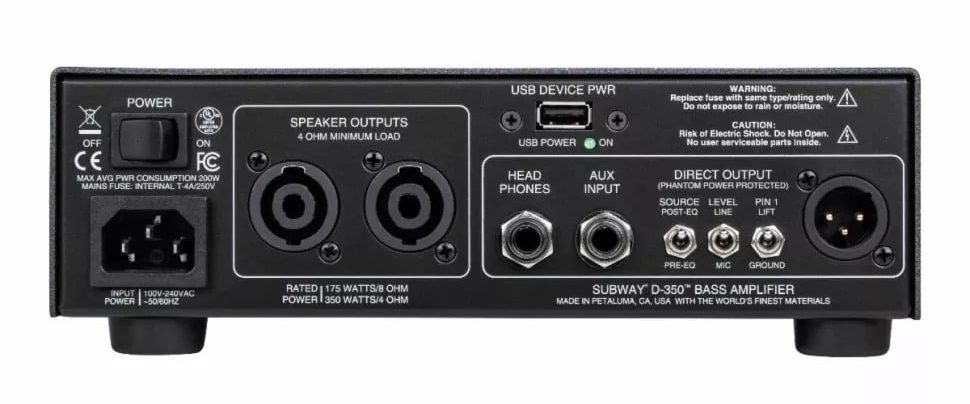 Meanwhile, Aux Input, headphone output, a USB power port, two speakon connections, and a balanced XLR direct output with pre/post EQ source, ground lift, and Mic/Line level switches can be found on the back.
The Mesa/Boogie Subway D-350 bass amp is now available for $699, which includes a convenient gig bag.