Metallica Unveils New 2022 Tour Dates
Legendary metal band Metallica is going on tour again! The Metallica crew (James Hetfield, Lars Ulrich, Kirk Hammett, Robert Trujillo) set to return to the big stages later this year. They announced a 19 show spring/summer tour that starts with a sold out concert at Las Vegas' Allegiant Stadium on February 25th and concludes on July 8th in Lisbon, Portugal.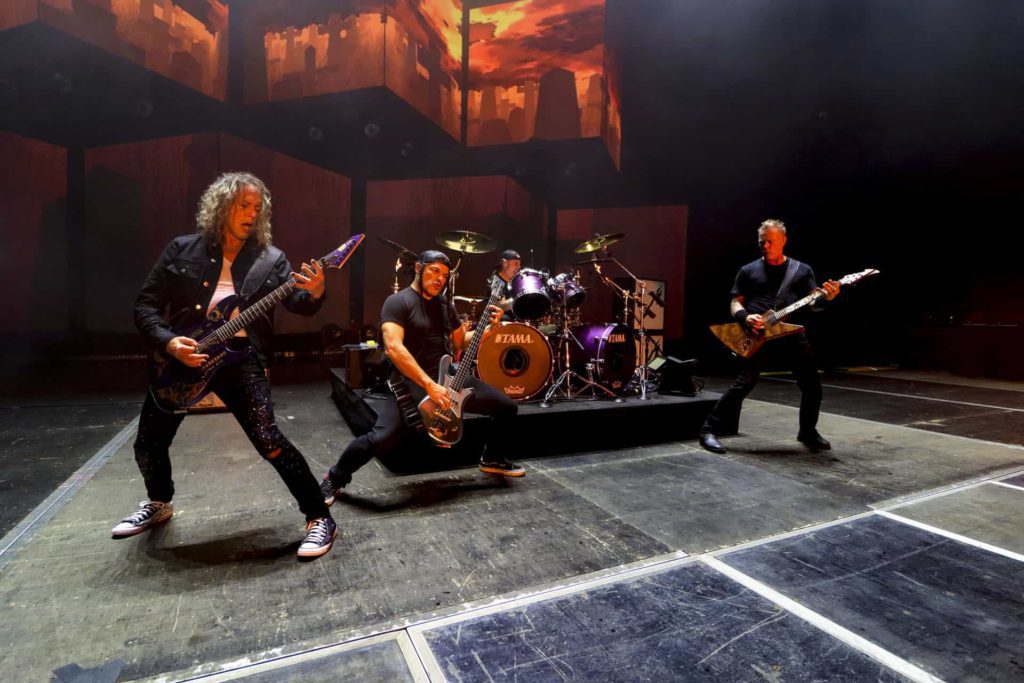 Fans looking for some heavy musical mayhem will be treated to a full night of metal mania. The band will perform at festivals such as the Boston Calling Music Festival on May 28th and the Pinkpop Festival a month later in the Netherlands. This tour will cater more to our South American and European friends, since most of the dates are outside the US. But US fans should not worry, they will play a couple of high profile festival shows for us as well – check out the dates below.
A couple of month ago James Hetfield, Robert Trujillo, and company teamed up with Masterclass to take all of their expertise and teach their devoted fans how to form and be a band. This is a unique opportunity that ables us to learn from the creators of this genre. First hand knowledge from the best to ever do it.
So if you want to check out the masters of Thrash Metal do what they do the best, go to their website and get your tickets for the upcoming US-South America-Europe tour now. 
Metallica 2022 Tour Dates 
FEB/25 – Las Vegas NV
APR/27 – Santiago, Chile
APR/30 – Buenos Aires, Argentina
MAY/05 – Porto Alegre, Brazil
MAY/07 – Curitiba, Brazil
MAY/10 – São Paulo, Brazil
MAY/12 – Belo Horizonte, Brazil
MAY/27 – Napa CA
MAY/29 – Boston MA
JUN/15 – Copenhagen, Denmark
JUN/17 – Pinkpop Festival 
JUN/19 – Florence, Italy
JUN/22 – Prague, Czech Republic
JUN/24 – Hockenheim, Germany
JUN/26 – Clisson, France
JUN/29 – Frauenfeld, Switzerland
JUL/01 – Werchter, Belgium
JUL/06 – Madrid, Spain
JUL/08 – Lisbon, Portugal