Mono Unveils The M80 Vertigo Ultra Gig Bag
The Mono M80 Vertigo Ultra, a new version of Mono's sturdy gigbag, has been revealed. The M80 Ultra's most prominent feature is the addition of a pair of detachable wheels called the Freeride Wheel System. If you've filled up the various storage compartments or don't want it on your back for some reason, the Wheel System comes in handy to make your life easier.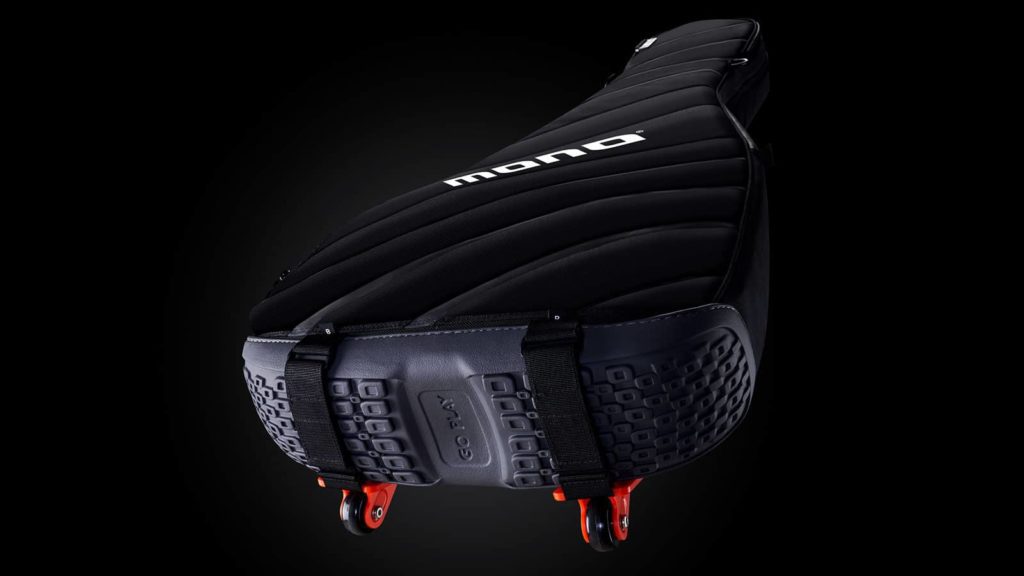 Mono has also upgraded the M80's materials, including a water-resistant exterior shell composed of 1680D Ballistic Nylon and striped reflective trimmings.
Water resistance, shockproofing, and reflective trim are all included in the updated iteration of the firm's robust M80 Vertigo casing.
Along with the original M80 Headlock neck protector and 'The Boot,' a thick rubber base meant to guard against vertical drops, there's a "shockproof shell structure" that adds extra protection to your instrument.
The Mono M80 Vertigo Ultra will be available for $349 later this month.
For additional information, go visit www.monocreators.com