Ernie Ball x Gruv Gear FretWraps
Ernie Ball teamed up with Gruv Gear to release the new Ernie Ball FretWraps. To add brand-new string dampers to its expanding selection of guitar accessories, Ernie Ball is pleased to collaborate with luxury lifestyle accessory company Gruv Gear.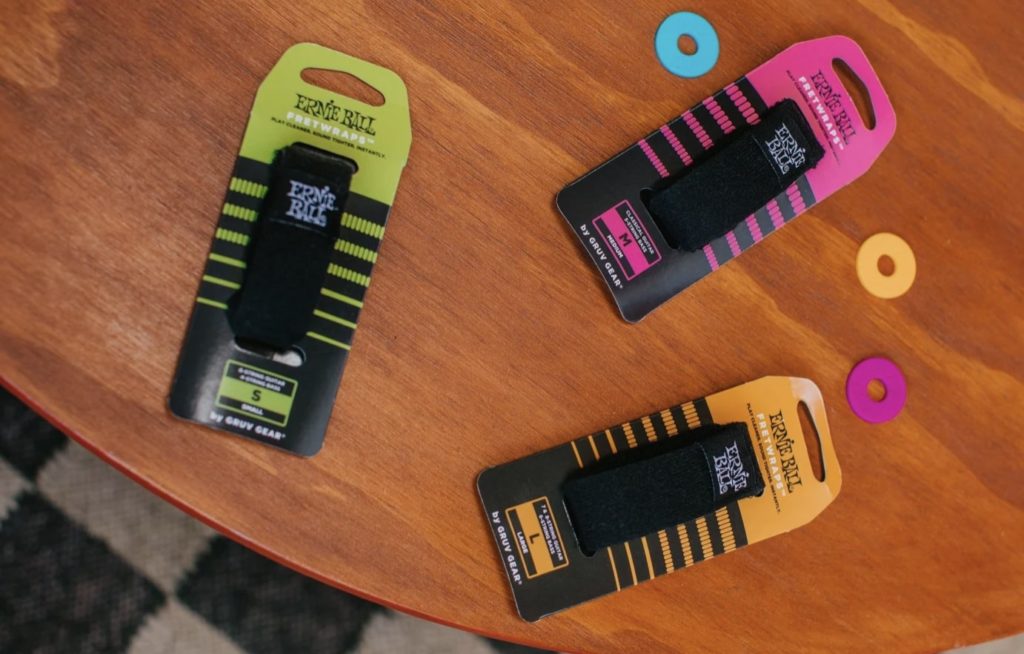 What a privilege it is to collaborate with our friends at Ernie Ball! I had no idea FretWraps would end up being such a crucial tool for bassists and guitarists all across the world. Another significant accomplishment for both businesses is that this highly popular product now bears the prestigious Ernie Ball label. We're all incredibly eager! said GruvGear founder Jay Baldemor.
Every recording studio, session musician, and tapping enthusiast should own the Ernie Ball FretWraps by Gruv Gear, a professional string dampener/muting accessory. To successfully reduce sympathetic resonance and overtones while recording, live performance, two-hand tapping, or any other circumstance requiring undesired string noise or ringing, slide on the FretWrap. You may alter the string pressure and dampening with the adjustable strap. When not in use, the dampener can be quickly slid over the headstock.
Offered in three sizes:
SM – Fits ukuleles, 6-string electric guitars, and 4-string basses
MD – Fits 6-string classical guitars and 5-string basses
LG – Fits 6-string basses, 7- and 8-string electric guitars
For more information check out their website www.ernieball.com and www.gruvgear.com.