Music Man Releases Limited Edition Tim Commerford Bass
Longtime Music Man bass users and Rage Against The Machine bassist Tim Commerford teamed up with Ernie Ball Music Man to release a limited edition signature bass. 
The legendary bassist has been seen playing Music Man basses all throughout his career. He first came to prominence as the heavy, yet funky bass player of Rage Against The Machine, but was part of bands such as Audioslave and Prophets of Rage.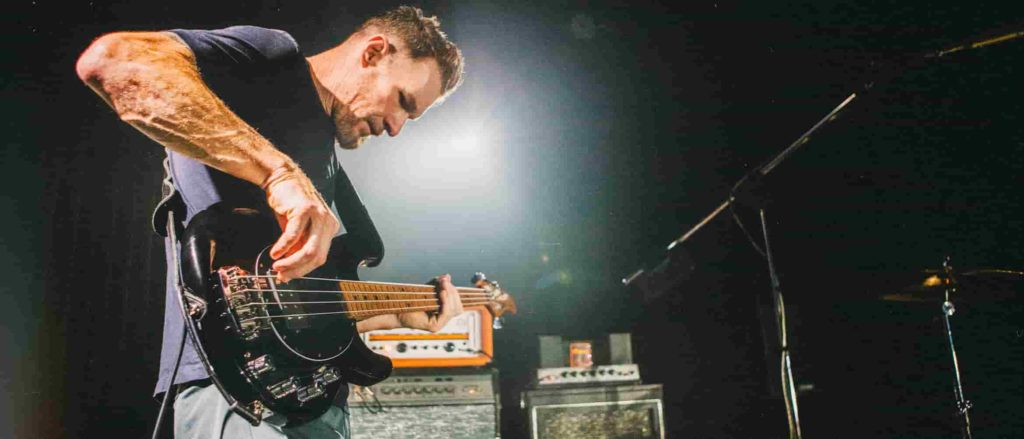 Since Tim Commerford is one of the most prominent Music Man users in today's music scene, we knew this signature series was coming but never knew when. 
Ernie Ball released the all-new limited edition signature series in 4 different colorways  –
Black  (Active)


Natural  Full-Scale (Passive)


Natural Short-Scale (Active)


Vintage Sunburst Short-Scale (Passive)
This is the first model in Ernie Ball Music Man lineup history that offers passive full-scale and active short-scale models, all under one name. 
The different models are all limited to 50 production models each. But each instrument share three unique features only the Tim Commerford signature basses will have –
String through bridge with muting pad for each string


Custom, height-adjustable finger ramp


Pickup Cover with thumb rest
Tim's first Music Man bass was acquired from a pawn shop for $300. Later on, that bass became the bass he used on the early Rage Against The Machine records and subsequently which made him a legendary figure in the bass world as well. 
Combining his 30 years in the music industry as rock music's most solid and funkiest bass player and Ernie Ball's desire to put out only the best products, the end result speaks for itself.
To find out more about this bass, pricing, and how you can order, go to their website HERE.