Bob Rock Sets the Record Straight: Nikki Sixx's Bass Contributions Not Questioned
Bob Rock clarifies that his recent Talk Is Jericho podcast comments on Nikki Sixx were misunderstood. He explains that he was not implying that Nikki Sixx did not play bass on Mötley Crüe's first four albums.
According to Rock, when he started working with the band on the Dr. Feelgood album, they were sober for the first time, and Nikki was recovering from a well-known heroin addiction. They used to joke around, and in his typical self-deprecating manner, Nikki would sometimes jest about not even remembering playing on their earlier records.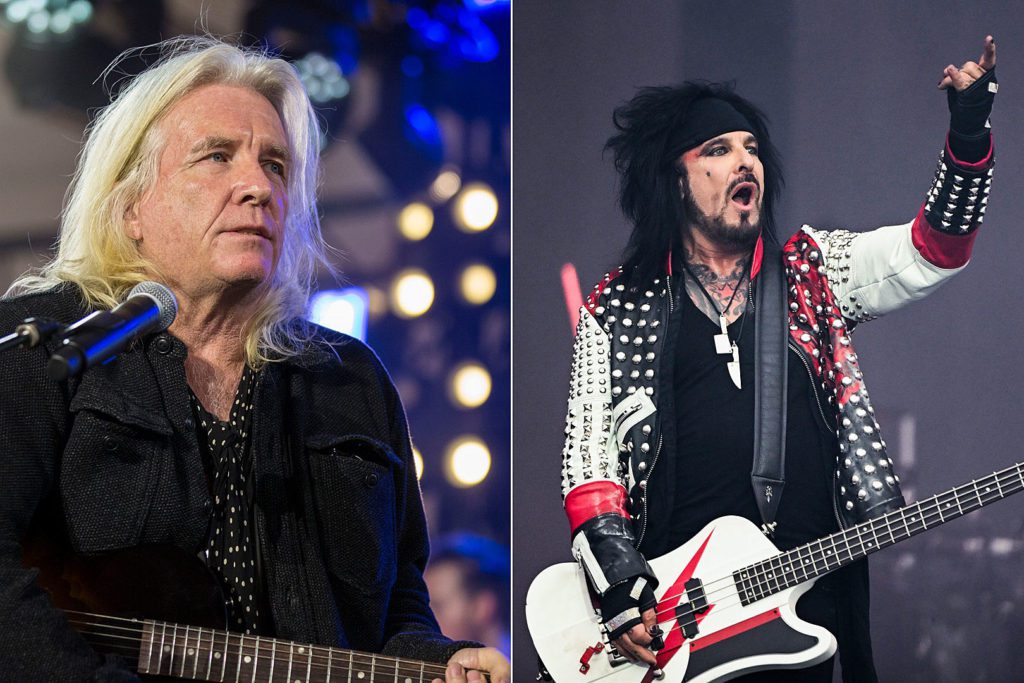 Respecting the Craft: Bob Rock's Appreciation for Nikki Sixx's Musical Growth and Talent
Bob Rock explains that Nikki's comments were meant to convey his dedication and commitment to creating the best record of Mötley Crüe's career. Bob clarifies that he never doubted Nikki's bass-playing contributions to the band's records. He acknowledges Nikki as one of the most exceptional and talented musicians, with a unique approach to the instrument that has contributed significantly to Mötley Crüe's success over the years.
Furthermore, Bob commends Nikki for constantly pursuing improvement and learning in his craft. He expresses his respect for Nikki's growth as a musician and highlights his talent as a bassist, lyricist, and songwriter. Having worked with numerous renowned bands, Bob asserts that Nikki Sixx is among the most gifted musicians he has had the pleasure of collaborating with.
Bob emphasizes that the media's focus on a few sound bites from the Talk Is Jericho podcast is unfortunate because it fails to represent the truth of Nikki's significant contributions to music over four decades. In the podcast conversation with Chris Jericho, Bob shared a humorous anecdote about Nikki questioning his bass playing. Still, he also admired Nikki's bass skills and their effort in creating the Dr. Feelgood album together.
According to a recent report from Nikki Sixx, the recording sessions for Mötley Crüe's upcoming album, which features guitarist John 5 and is being produced by Bob Rock, have been completed and are now in the final stages of mixing.
To listen to the podcast mentioned above with Bob Rock, visit Talk Is Jericho.