Nikki Sixx Reveals Secrets and Much More in New Book
Nikki Sixx, the iconic bass player for Motley Cure, has had a great rock and roll career, and now he's recounting the story of how it all began. The First 21: How I Became Nikki Sixx is his new memoir, and it recalls his early years as a member of Motley Crue.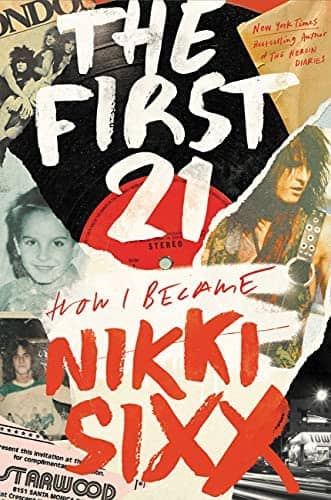 Sixx's father abandoned his family when he was a child, leaving him to be raised by his mother and later his grandparents, who migrated from state to state. He ultimately became interested in music and boarded a Greyhound bus to Los Angeles.
"For a short period in Los Angeles, Nikki Sixx resided with his aunt and uncle, the president of Capitol Records. However, there was no simple way to the top. He was soon on his own, and he was forced to work in dead-end jobs such as dipping circuit boards, clerking in liquor and record stores, selling discarded light bulbs, and hustling to make ends meet. The concept became a reality because of hard effort, dedication, and a little luck—and this is a powerful true tale about how Frank Feranna became Nikki Sixx. It's also a road map on how to overcome any obstacle and achieve all of your objectives if you just put your mind to it."