5 Pink Floyd Songs with Amazing Bass Lines
In 1965, a group of young English musicians founded a band called Pink Floyd. This band was one of the earliest psychedelic groups on the British music scene. They gained early notoriety because of their drawn-out compositions, their captivating lyrics, and their interesting live shows.
This band was founded by Roger Waters, Syd Barrett, Nick Mason, Richard Wright, Bob Klose. By 1967, a young musician by the name of David Gilmour also joined the band on lead guitar.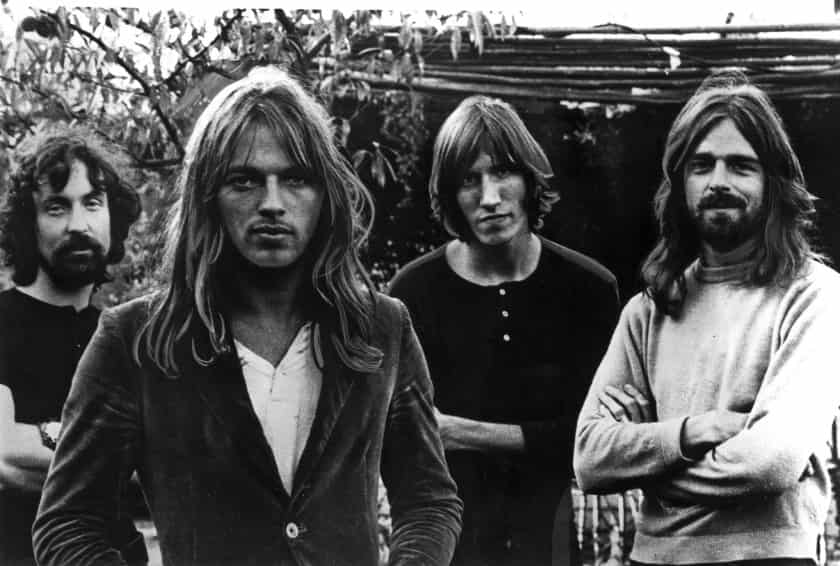 Pink Floyd
Pink Floyd has been at the forefront of the progressive-psychedelic rock genre for over 50 years. To this day, they are one of the most popular bands in the world with countless sold-out tours under their belt.
They also released a number of albums that are considered to be some of the most popular albums of all time. Their album "The Dark Side of the Moon" and "The Wall" are regarded as musical masterpieces and have been included in the National Recording Registry by the Library of Congress for being "culturally, historically or aesthetically significant".
These albums gave Pink Floyd the recognition they deserved and made them an internationally known band. "The Dark Side of the Moon" is a 14x platinum album and topped charts all around the world. It also has some of the most memorable and interesting bass lines for all the bass lovers out there, a must-listen-to album for sure.    
Roger Waters, originally started out on rhythm guitar which made him learn a lot about musical harmony early on. This is something a lot of bass players did not pay attention to back in the late '60s. Back then, the bass guitar was a background instrument without a lot of say in the musical composition.
Roger Waters, being the "de-facto" leader of this band in its early days made sure to include really heavy and memorable bass lines in their songs. Rogers was contemporaries with bass players such as   John Entwistle or Geddy Lee, who both would come up with thunderous bass lines over their songs. He was different, he preferred a more melodic approach to bassline writing, and it sure paid off.
Some of Pink Floyd's songs are known for their bass line, even though if some people do not realize it, the bass line is what catches their attention.
We tried to compile the 5 most memorable bass lines from the Pink Floyd discography. We think that these five songs sum up the mastery behind the bass lines created by Roger. Let's dive into it.   
The first song on our list is Echoes from their 1971 album called "Meddle". This song features an extended improvisational part with a total length of 23:31. It takes up the entire second half of their vinyl release. It also features an experimental part consisting of ambient sounds and soundscapes. If you wanna go on a musical journey, check out this song!   
Breathe, from their renowned "The Dark Side of the Moon" is our next song on this list. Even though Roger Waters was "only" the lyricist for this song, the bass line is still legendary. The music was composed by David Gilmour and Richard Wright. It is heavily featuring David's guitar playing, but it wouldn't groove half as hard without Roger's funky bass lines.
3. Pink Floyd - One of These Days
The next song on our list is the opening song from the "Meddle" album. This song features a heavy bass riff that carries on the whole song. There are two bass tracks on this song, one played by Roger and the other by David. This creates a really unique "echo" sound that drives this song really well. This is the only instrumental track on our list, but because of the prominent bass line, we had to include it.   
2. Pink Floyd - Have a Cigar
In the second place, we have the third track from the "Wish You Were Here" album, "Have a Cigar". The song and lyrics were both written by Roger Waters. It is more of a straightforward, groovy rock song but it still has that classic Pink Floyd sound to it. Together with Roger's catchy bassline and David's guitar parts makes for a really groovy track.
As a lot of you assumed, we have "THE" classic Pink Floyd song in the first place. Money from "The Dark Side of the Moon" album. This track does not need any introduction or explanation. It is one of the most famous bass lines ever recorded. Just sit back and enjoy this masterpiece.
As we mentioned before, Pink Floyd has been at the forefront of the progressive-psychedelic rock movement for over 50 years. They are one of the most successful musical groups of all time. Their achievements speak for themselves. 
To check out more articles from Insta of Bass, click HERE.