Orange Unveil Three 1970s Retro FX Pedals
Three renowned Retro effects pedals—the Orange Phaser, Orange Sustain, and Orange Distortion—are making a comeback, with their classic features updated for the modern era.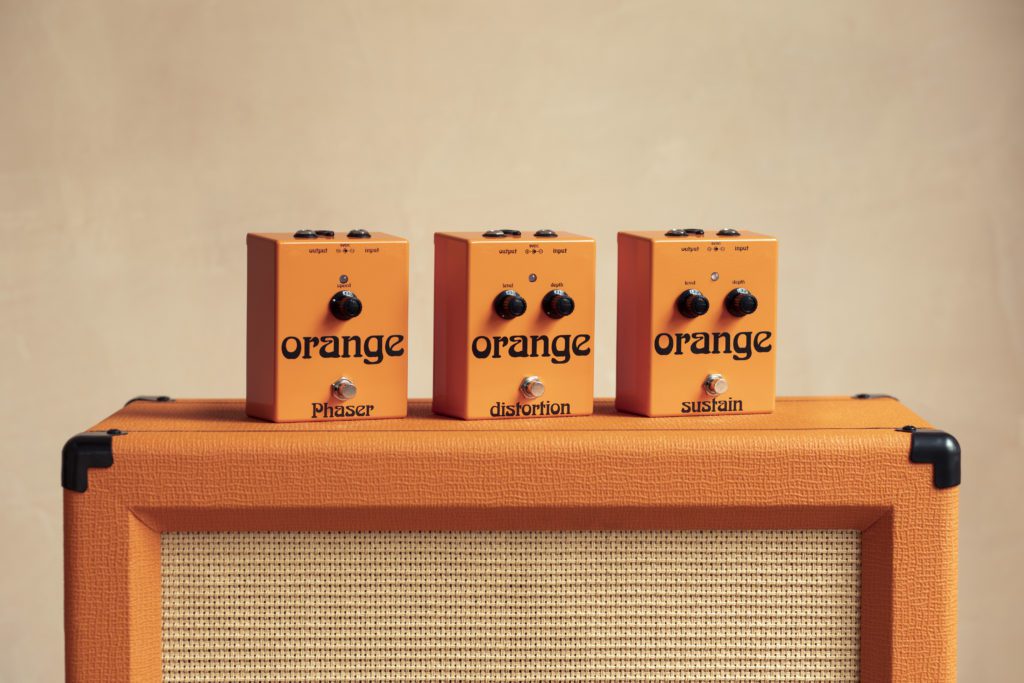 The present saga of these vintage components began in 2019, when a picture of the long-retired Sustain pedal from the early 1970s went popular on an Orange message board. The project was launched shortly after that.
The rest of the story unfolds naturally: as more information about the Sustain and its two brothers, the Distortion and Phaser, came to light, Orange set about redesigning these monstrosities while keeping their most cherished qualities. Orange also added modern features like LEDs and DC inputs that are typical of 21st-century effects pedals. The end product is a trio of seasoned British-made pedals that have been modernized and fine-tuned.
The Orange Retro Sustain, which balances and smooths guitar sounds and functions as an overdrive for clean tones with extra chime and warmth, comes first. It delivers an expressive, nuanced, and three-dimensional perspective on the sustain/compressor effect by increasing loudness without compromising purity and making quiet portions louder and the loud parts quieter.
Its dial modulates guitar tones from hazy sweeps to fast, jagged stabs via kaleidoscopic insistent, swirling pulses. The Orange Retro Phaser is the most ingeniously simple of the reboots, with just one knob and one job: to bring delightful psychedelic swirl to any rig. The Orange Phaser adds the most spin with the least amount of trouble.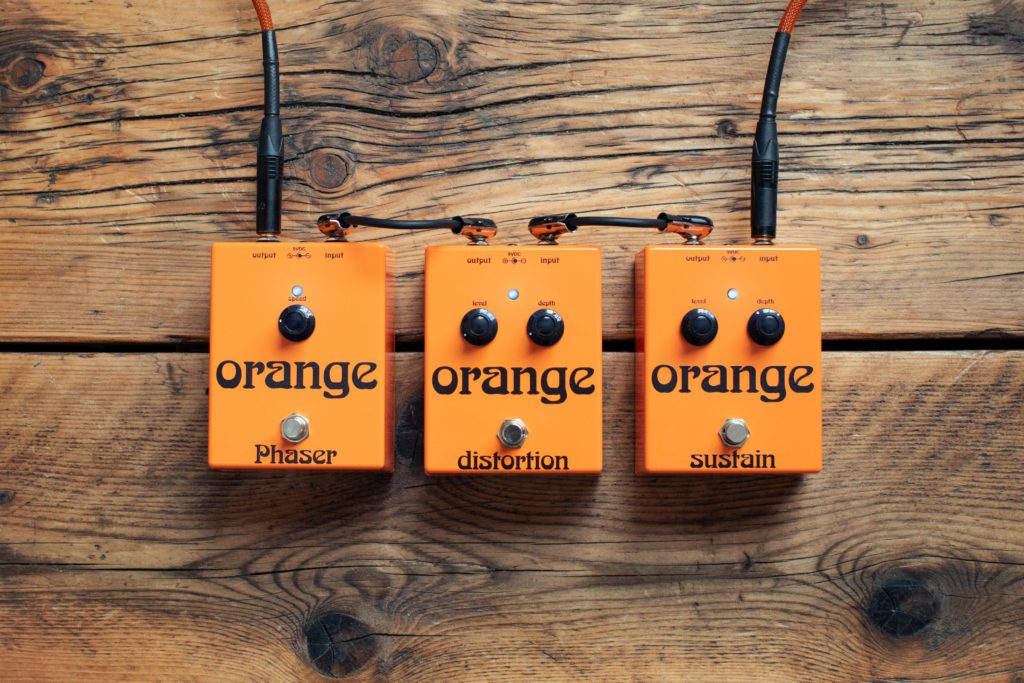 The Orange Retro Distortion, which replaces the original's back-to-back diode design with an amp circuit and tone stack with a user-adjustable treble. It also has a vintage appearance but a completely modern circuitry below the deck. But a new look doesn't necessarily guarantee a new sound. The 1970s forefather's bite, snarl, warmth, and howl are all still present in the Orange Distortion, from fat gravelly textures to scorching screamers and maximum saturation.
The trio of effects pedals pay respect to one of rock's golden eras perfectly while still being adaptable to any contemporary setup. The sturdy aluminum frame and traditional styling allow for teleportation back fifty years. Then, pressing the footswitches to accomplish the time trip, The Song Remains The Same even if these might be brand-new in 2022. To find out more about these pedals check out their website – www.orangeamps.com