Ritter R8 Singlecut Concept Bass
This week's featured bass is a Ritter R8 Singlecut Concept Bass. We only have one word to describe this bass, "WOW!".
Ritter basses were founded by Jens Ritter in Germany in the mid-1990s. Jens works with a small number of people and they only produce 50 to 60 handmade instruments each year. They make their instruments to the highest quality and describe their basses as "modern functioning artworks."
Going back to this R8 bass, the first thing that strikes us that the front side of the bass is empty. The tuning pegs, electronics, input jack are all on the backside of the bass, thus creating a really clean front side. The fretless neck goes through the whole bass, giving you all the extensions you need. The pickups are a custom-built bridge piezo built by Ritter. These basses might look heavy, but are in fact really light, only weighing around 7 lbs.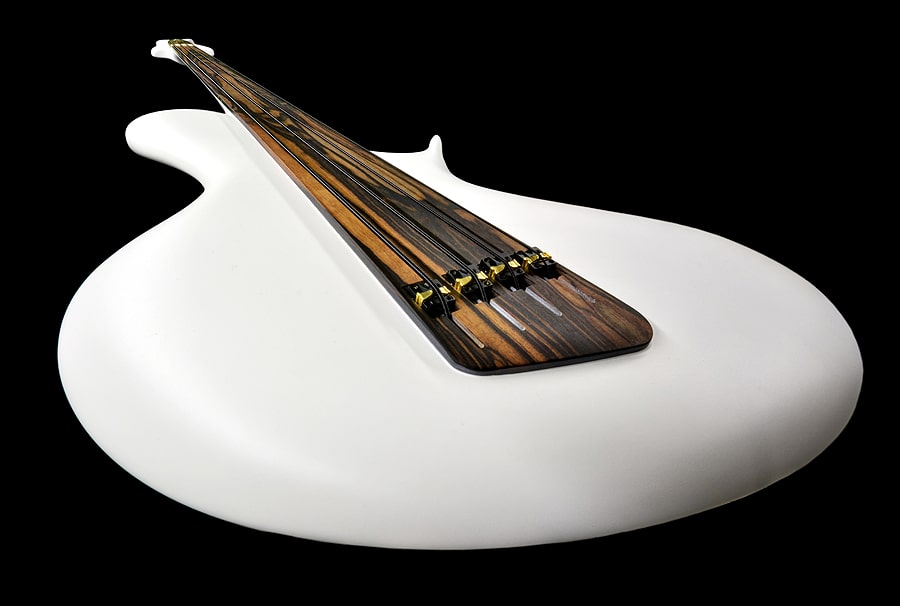 Also, this bass is on display at the Boston Museum of Fine Arts. A similar Ritter R8 Singlecut Concept bass with Zebrano fingerboard is available to purchase on Reverb for a price of $12,499.99 HERE.
CLICK HERE to check out more articles from Insta of Bass.