Kala U-Bass: The Instrument That Took The Scene By Storm
In 2009, the Kala U-BASS took the music scene by storm, thus throwing the bass world for a loop. Musicians of various genres began to embrace this instrument. Even some of the most well-known bassists began to incorporate it into their rigs and live shows.
So, what distinguishes this instrument from others? Let's dive into it.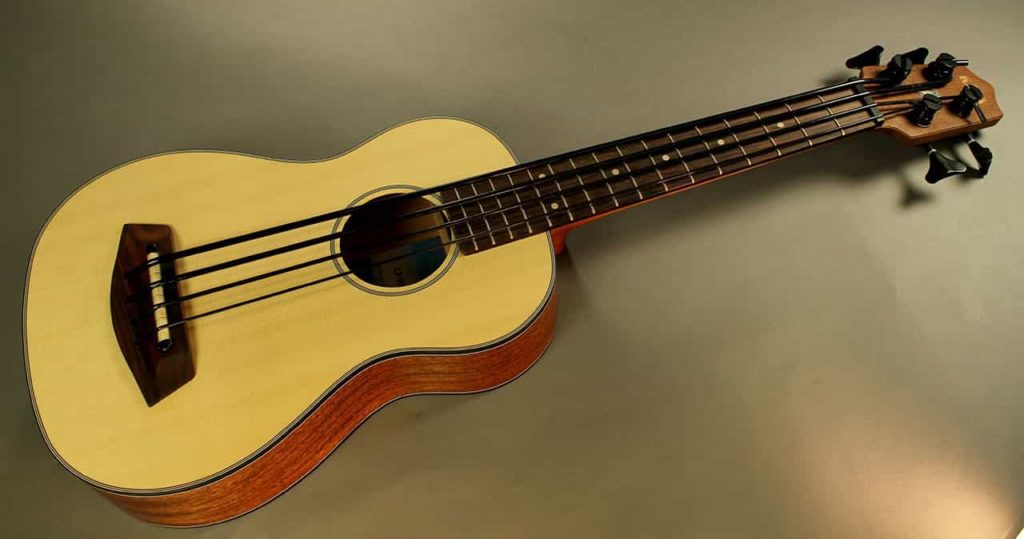 WHY IS THE U-BASS SO UNIQUE?
Bass players, more than anything else, aim for a rich tone, excellent low end, and easy playability on the instruments they play. We know that many bassists continually search for the right instruments that can unleash a new feel and tone for their playing.
The Kala U-BASS is an excellent example of a bass with a tone, feel, and overall character that is unlike anything else available. The U-BASS, often known as the "ukulele bass," combines unique, light tension bottom strings with compact body size and a strong pickup to create a big bass tone.
The U-BASS has its own distinct deep, booming, and round tone, but it's also noted for its ability to almost mimic the sound of an upright bass. This is significant because when the U-BASS is used onstage or in the studio, it opens up a wide range of genres and styles to non-upright bass players.
The U-BASS is popular among jazz, folk, and country musicians because of its deep, clear, upright tone. Funk, R&B, Hip-Hop, and Soul musicians, on the other hand, adore it for its massive, clean low end.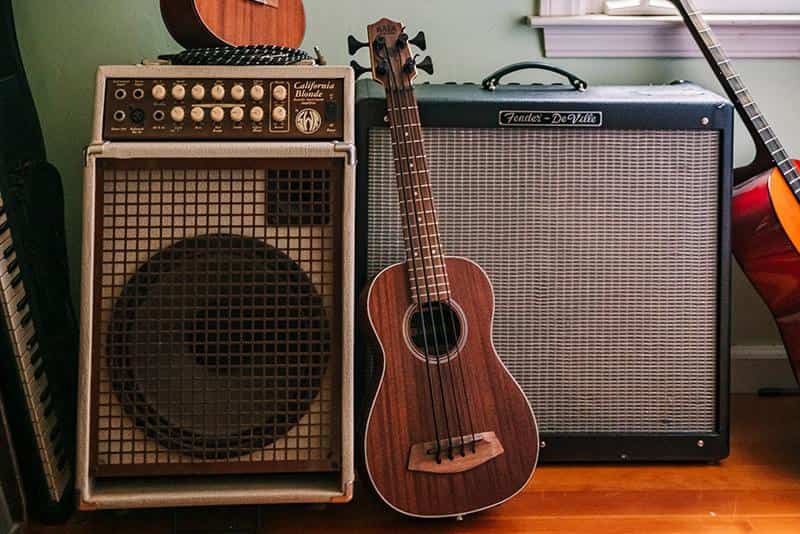 WHAT EXACTLY IS A U-BASS?
The U-BASS has the scale length of a conventional baritone ukulele and is, of course, much shorter than a standard electric bass guitar. This allows for ultra-quick fretboard access, which would be difficult to do on a standard-size bass, let alone an upright bass.
Many Kala U-BASS models include the Road Toad Pahoehoe strings, a polyurethane blend with a bouncy, rubbery feel that adds to the unique tone and experience.
If you prefer traditional strings, Kala offers roundwound strings as well that will replicate the feel of classic electric bass strings. Kala also offer the U-BASS with flatwound strings, which gives players access to a whole new universe of tones.
CAN THE U-BASS BE TRANSPORTED?
There's no denying the convenience of the size of this instrument, whether you're rocking on an Acoustic-Electric U-BASS or a California U-BASS.
It can be checked as a carry-on at the airport, and its small weight makes it ideal for grab-and-go practice sessions and spontaneous jam sessions.
When you find a tune that sounds great on the Kala U-BASS, shifting out your instruments is as simple and smooth as swapping out any other electric bass.
WHAT MODELS
The Nomad U-BASS and Wanderer U-BASS are two of the most popular instruments, and they are frequently used as a "first" U-BASS.
The Journeyman U-BASS, Exotic Mahogany U-BASS, Striped Ebony U-BASS, and Striped Ebony U•BASS with Round Wounds are four separate models that are popular among studio musicians and performers.
To find out more about these models, go to their website – www.kalabrand.com