Tech 21 Unveils Geddy Lee MP40 SansAmp
In honor of Rush's Moving Pictures' 40th anniversary, Tech 21 has released a limited edition Geddy Lee MP40 Signature SansAmp.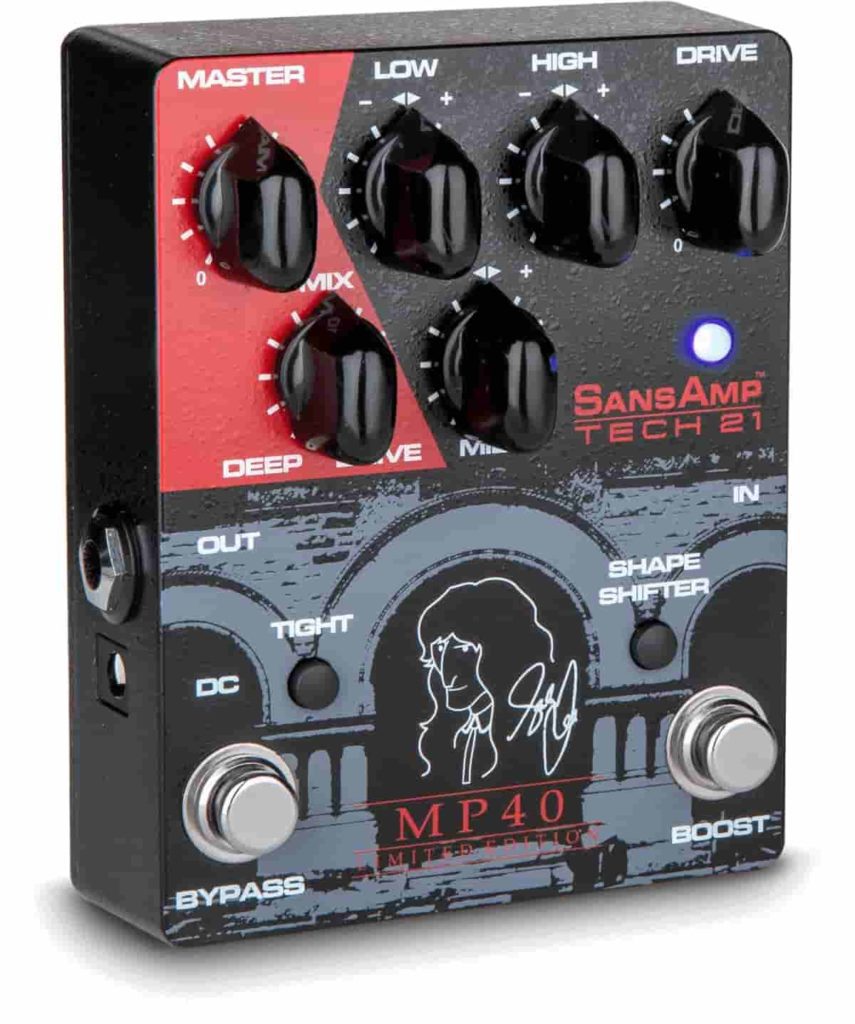 Moving Pictures was a landmark album for RUSH, selling over 5 million copies and signaling a significant shift in Geddy Lee's bass tone. With a new black and red color scheme and bespoke artwork, the Geddy Lee MP40 Limited Edition pays homage to the album cover, designed by Hugh Syme. 
The all-analog MP40 SansAmp adds a new selectable Boost stomp switch to the original YYZ pedal, providing a 12dB presence boost for greater top-end distortion. In addition, pressing the Shape-shifter button adds 6dB of Schmegilka to the mix, which Geddy describes as "an indefinable thing of magnificence!"
The Mix control blends the ratio of high-end studio clean and muddy bass tube amp tones. The Tight button improves definition to notes in cleaner settings and makes distorted tones snappier; Drive control; active 3-band EQ; and Master Volume are all features carried over from the YYZ pedal. It can be powered by a 9V alkaline battery or a DC power supply. 
You may record directly and enhance already recorded tracks, as with all SansAmps. For live performances, you can use it to power a power amp and speakers, supplement an existing amplifier setup, or run straight into a PA system's mixer. Each Geddy Lee Signature SansAmp features Geddy's signature sound as well as the adaptability to accommodate a wide range of styles.
March 2022 is the expected release date, and for additional information, visit tech21nyc.com.