BOSS Introduces the OC-5 Octave Pedal
Recently, Boss introduced the new OC-5 pedal which is a continuation in their OC pedal series. Their first pedal in this series was the OC-2, first introduced it in 1982, this pedal was the world's first modern octave pedal for guitar and bass. The original pedal is loved and used by many to this day and its characteristic voice can be heard in many famous songs. The OC-5's Vintage mode brings you the OC-2's iconic mono sound, together with improved response thanks to the new tracking engine. Dedicated level controls are provided for -1 and -2 octave effects and the direct sound, giving you quick access to a variety of sub-octave colors.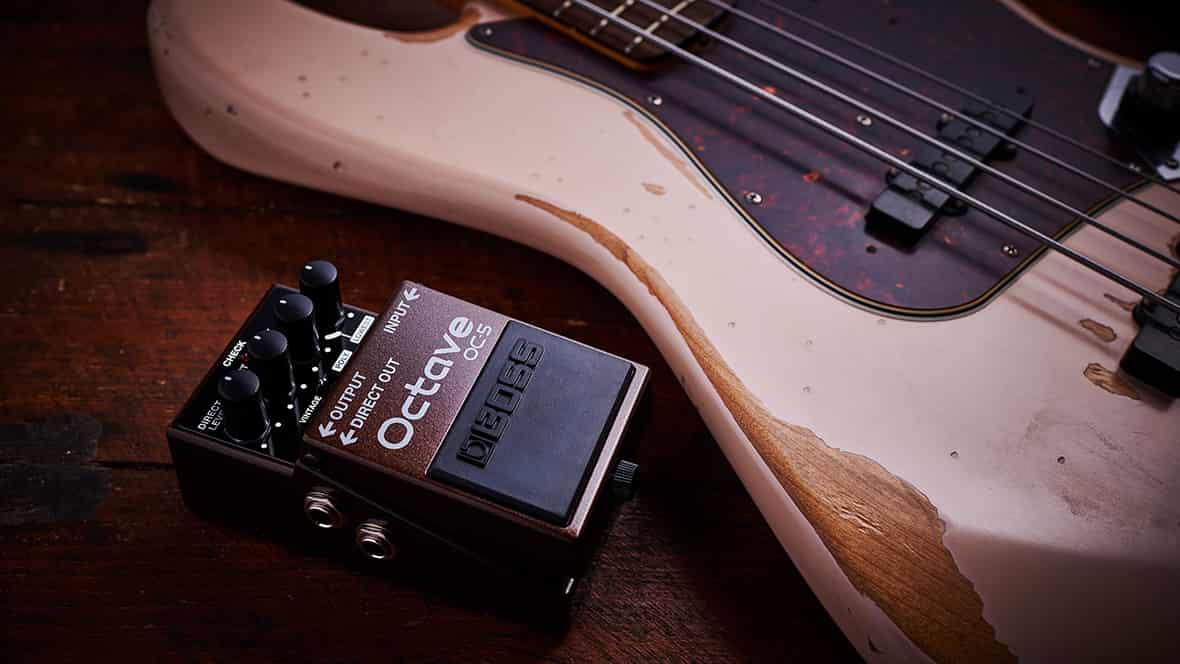 Fusing classic BOSS octave tones with the new and improved tracking engine, the BOSS OC-5 sets a new standard in octave pedal performance. Vintage mode provides a spot-on recreation of the original mono OC-2 sound from 1982, while Poly mode offers enhancements for extended-range playing. An all-new feature was added to this pedal as well, now users can go an octave-up on this pedal, which will give you a unique solo sound straight from your oc-5 pedal. A span of three octaves is now available for your exploration. From fat, low mono sounds to octave-shifted chords, and more, the OC-5 delivers the widest range, finest sound quality, and best playability in any octave stomp to date.
Watch this short demo from BOSS – 
With a dedicated switch, the OC-5's tracking can be optimized for either guitar or bass. And with the Direct Out jack, users can route dry and effect sounds to different destinations, such as two-stage amps or discrete channels on a mixer or audio interface
The OC-5 features an evolved version of the smart Poly mode first introduced with the OC-3 Super Octave, letting you play full chords with octave effects. The variable Range knob restricts the effect to the lower notes on your instrument, perfect for playing octave basslines alongside normal chords and melodies in the higher registers. And with the new tracking refinements, it's even possible to isolate the octave effect to the bottom note in a chord—just turn the Range knob to the "Lowest" setting.
Standard Features
– The industry-standard octave pedal, updated with enhanced features
– Newly developed tracking technology provides more accurate response and natural feel with no latency
– Vintage mode faithfully reproduces the mono sound of the original OC-2
– Poly mode for chord playing; Range knob sets the note range where the effect is applied
– Lowest Range setting in Poly mode applies the octave effect to only the lowest note in a chord
– New octave-up effect, available on its own or blended with octave-down effects
– Mode switch optimizes the tracking engine for guitar or bass
– Direct out for wet/dry setups
– BOSS five-year warranty
To check out more articles from Insta of Bass, Click HERE.