Nathan East – 5 Greatest Bass Lines Of All Time
Nathan East is one the most significant studio bass players of all time and his importance to music cannot be overstated. He is best known for his collaboration with Eric Clapton, but he is also the player who recorded the bass line on some of our favorite songs.
With well over 2000 credits, including Barry White, Anita Baker, Stevie Wonder, Whitney Houston, Madonna, Michael Jackson, Quincy Jones (who called him "so talented it's ridiculous"), and Daft Punk's Grammy-winning album "Random Access Memories", the acclaimed bassist has become not just the most recorded bassist, but one of the most recorded musicians of all time.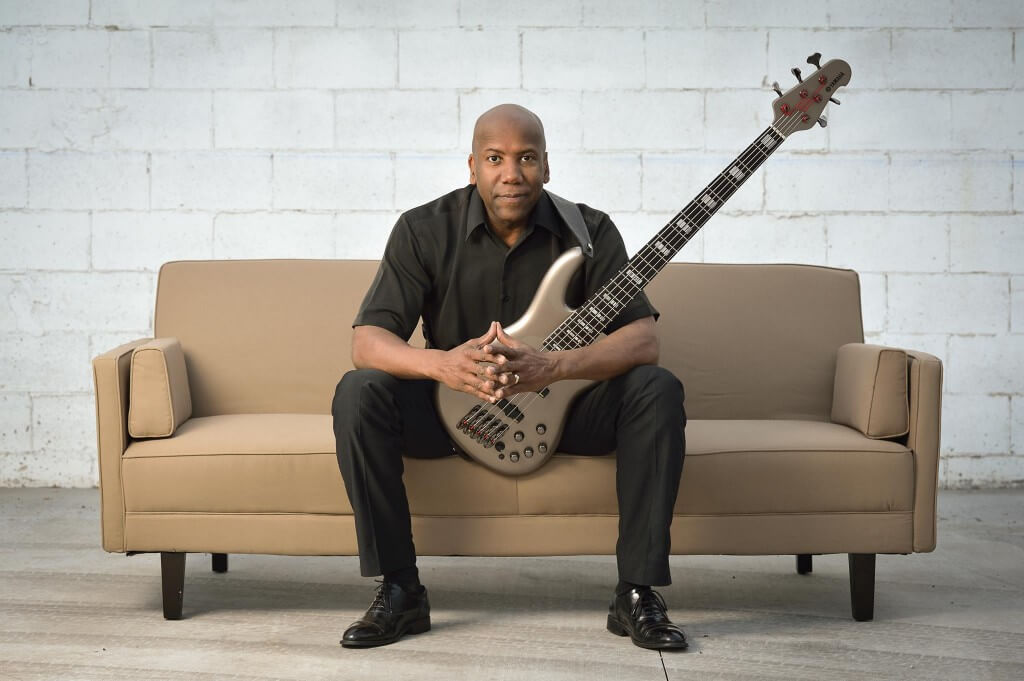 After spending the majority of his career blessing other people's songs with his outstanding bass lines, Nathan East released his debut solo album in 2014 which earned him a Grammy-nomination. Since then he released two more solo albums, a duo album with Bob James called "The New Cool" and "Reverance".
Ok, here are his top 5 bass lines of all time! P.S. this list is not in any particular order, now let's dive into it! 
Hubert and Debra Laws - Family
In this song, by great flautist Hubert Laws, Nathan turns up the funk to eleven. On Family, his bass playing stands out right away, playing a call-and-response game with the rest of the band throughout the duration of the seven-and-a-half-minute song. Family is without a doubt the greatest groove-filled record of Laws' over 60-year career.
Kenny Loggins - Footloose
Yes, Nathan took part in the recording of this karaoke classic. Nathan East played on "I'm Free (Heaven Helps the Man)," "Love Will Follow," and "Forever" with Kenny Loggins, and he also played on "I'm Free (Heaven Helps the Man)," "Love Will Follow," and "Forever." Keep this in mind the next time you're on the dance floor imitating Kevin Bacon.
Michael Jackson - I Just Can't Stop Loving You
Working with the King of Pop is difficult to beat when it comes to recording credits. The highly anticipated first song from Bad, "I Just Can't Stop Loving You," set the tone for what was to come from Jackson after Thriller. The song would go on to become the first of the album's five number one singles, lasting 11 weeks in the top 40.
The funky, driving bass lines that run through all Daft Punk songs are one thing they all have in common. With that in mind, it's easy to see why the French duo chose Nathan for their big hit "Get Lucky" in 2013. The song's irresistible bass work is one of the key reasons it seemed to be everywhere that year — it's almost impossible not to dance to.
Whitney Houston - Saving All My Love For You
Nathan East has you covered if you want mellow and soulful music. "Saving All My Love for You" would go on to become the first of Whitney Houston's seven consecutive number one singles, a record that she still holds to this day. This song propelled Whitney from an opening act to the most awarded female performer of all time, seemingly overnight.
In addition to his session work and touring, the intrepid bassist teaches at the Artistworks Bass Campus' pop and rock division. Students can use the interactive video courses to watch video lessons and then submit East their own movies for pointers and guidance. "It excites me to know that I will be directly connecting with students," he says. "When you record a DVD, you're finished. Now I'll be able to directly reply to kids' playing and monitor their progress."