Top 5 Herbie Hancock Headhunters Songs Of All Time
Recently we lost one of the most legendary bass players of all time, Paul Jackson. Paul was the backbone of the Herbie Hancock Headhunters band. Their two studio albums, Head Hunters and Thrust, revolutionized the jazz-funk world. Paul Jackson, together with drummer Mike Clark, created some of the most unique grooves in music history. Their work on these two albums is considered by many as the staple for modern jazz funk.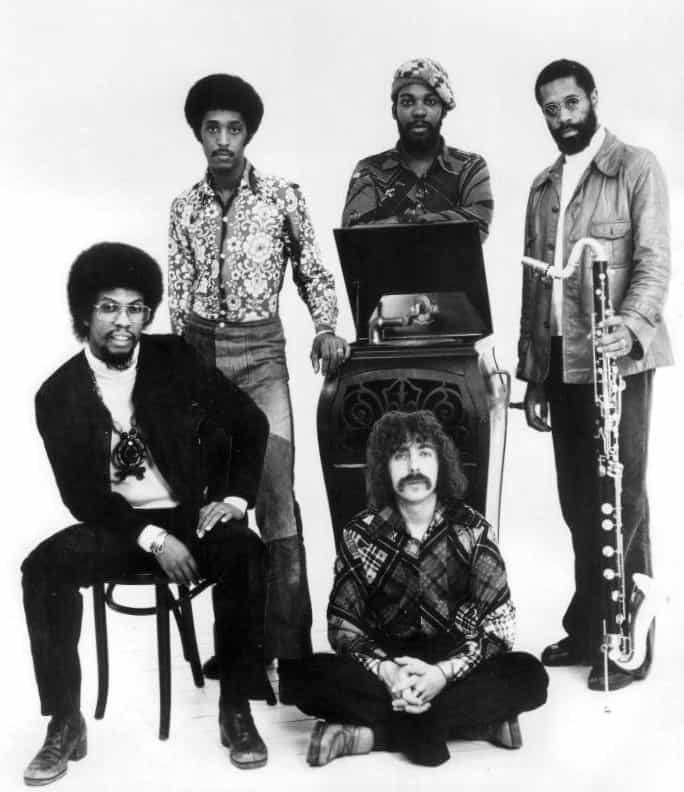 The Headhunters 
Many people do not know that the Headhunters were a collective of musicians who were an active band even before they started to work with Herbie Hancock in 1973. Although they didn't play under the Headhunters name, they were a group of musicians from the Bay Area who were working in the funk scene.
Paul Jackson and Mike Clark were the principal members of this collective. They came up with these unique grooves while in the gigging circuit playing with artists around the San Francisco area.
It was not until they were recruited by Herbie Hancock in 1973 when they got their renowned name, The Headhunters. This name became a symbol of sophisticated jazz-fusion in music history. On their first album, 'Head Hunters,' the band consisted of Bennie Maupin on saxophone, Harvey Mason on drums, and Bill Summers on percussion, and Paul Jackson on bass. Their first album became one of the best-selling jazz-fusion records of all time.
Mike Clark joined the band on their second album, 'Thrust' and remained on all the later releases.
The duo of Paul and Mike was a lethal one. Their unique syncopated grooves laid down the foundation for future jazz musicians. 
We tried to compile a list of 5 songs that feature the heaviest grooves from these two. This list is in no particular order!
This song has one of the most famous bass lines in, not just funk, but in popular music history. Chameleon was the song that made their first album a worldwide success. It helped bring jazz fusion to mainstream audiences. It was also the first jazz album that sold over a million copies.
The next song on our list is coming from their legendary 'Thrust' album. It is also the first album that features Mike Clark on drums. The interplay between Mike and Paul Jackson is just mind-blowing. Listen to the intro, and you will hear what we're talking about;
Actual Proof is a masterpiece. It is one of the most popular Herbie Hancock Headhunters songs of all time. It was composed as a "drum show-off tune," as said Herbie himself. To this date, it is a staple in Herbie Hancock's live shows and one of the pivotal songs in the jazz-fusion movement.
'Thurst' was full of classics and Butterfly is one of Herbie's most famous songs ever. Thanks to these timeless compositions, 'Thrust' reached #2 on the Billboard Top Soul Albums chart and #13 on the Billboard 200 chart. Something not a lot of jazz albums can achieve.
Last but not least, we have another Paul Jackson – Mike Clark masterpiece. Hang up Your Hang Ups is the opening track from their album 'Man-Child.' This album was the last Herbie Hancock Headhunters collaboration. It also features the legendary Wah Wah Watson on guitar. Check out the funky syncopated guitar part that elevates this song