5 Paul McCartney Songs That Will Blow Your Mind
Paul McCartney reached the number one spot…AGAIN! The 78-year-old music legend just reached the No. 1 spot on the Billboard's Top Album Sales chart with his new album "McCartney III". Breaking his own record for the biggest sales in one week for a rock album by a solo artist. His last album "Egypt Station" was the record holder for two years until his current release. Since listening to music on vinyl is really getting popular again, he also had the third-largest sale in a week for a vinyl album of all time!
Paul is without a doubt one of the most talented and accomplished songwriters of our generation. Having a career that spans over fifty years is an accomplishment not a lot of people can have it on their resume. His collaboration with John Lennon was one of the most meaningful partnerships in the history of popular music. The fact that after his success with The Beatles and the Lennon-McCartney songwriter partnership, he is still releasing albums, making hits, selling records, and still touring (when we can again) is really a manifest to Paul McCartney's legendary status.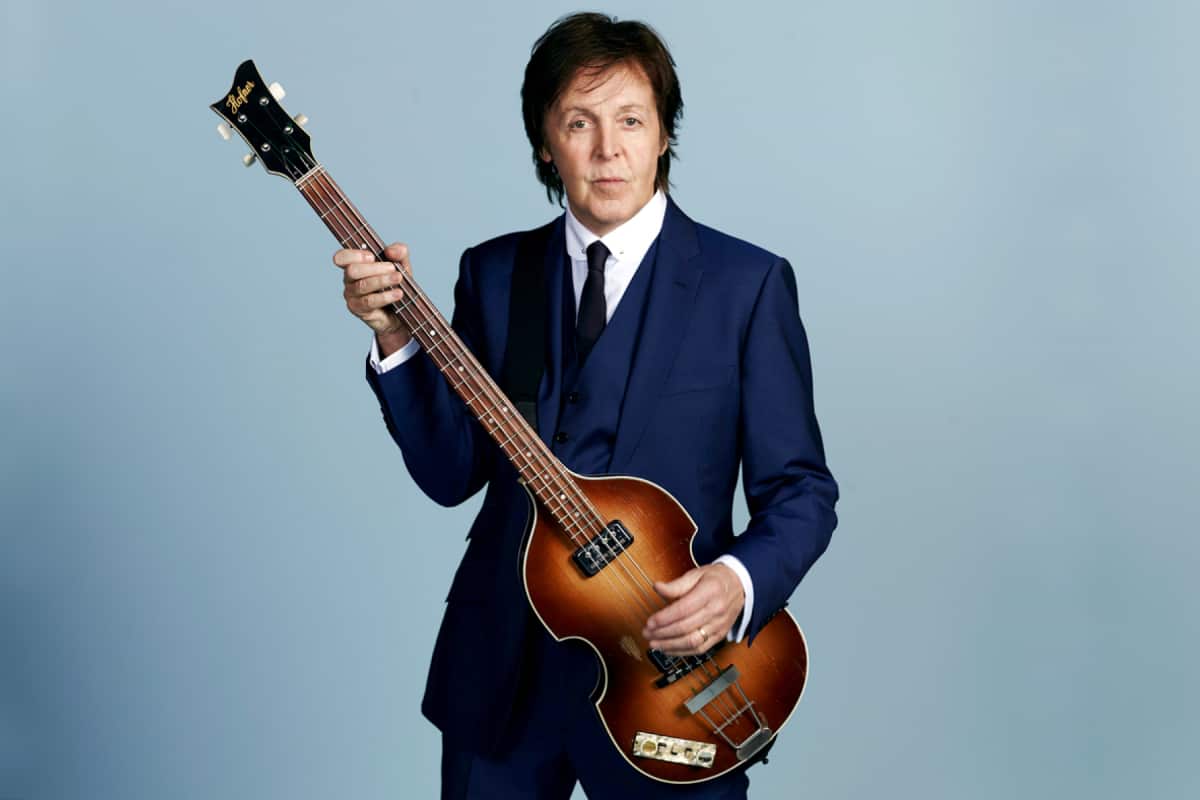 The Beatles 
I do not think that there are lots of people out there who have never heard of The Beatles. Even the younger generation probably heard a lot of Beatles songs over the years but maybe they just don't know it yet. This is the band that started Paul McCartney's journey, which still continues to this day. 
in 1957 Paul, then 15-year-old, joined a band as a rhythm guitarist that included John Lennon as a guitarist and singer. This band was "the Quarrymen", a band that would later become The Beatles. Over the next year or so some band members left and they hired George Harrison as lead guitarist. With the hiring of George, Paul McCartney switched his focus solely on bass. During the course of their early career, they went through a lot of changes in the drum department. But by 1962, Ringo Starr landed the gig, thus creating the classic lineup of Paul, John, George, and Ringo.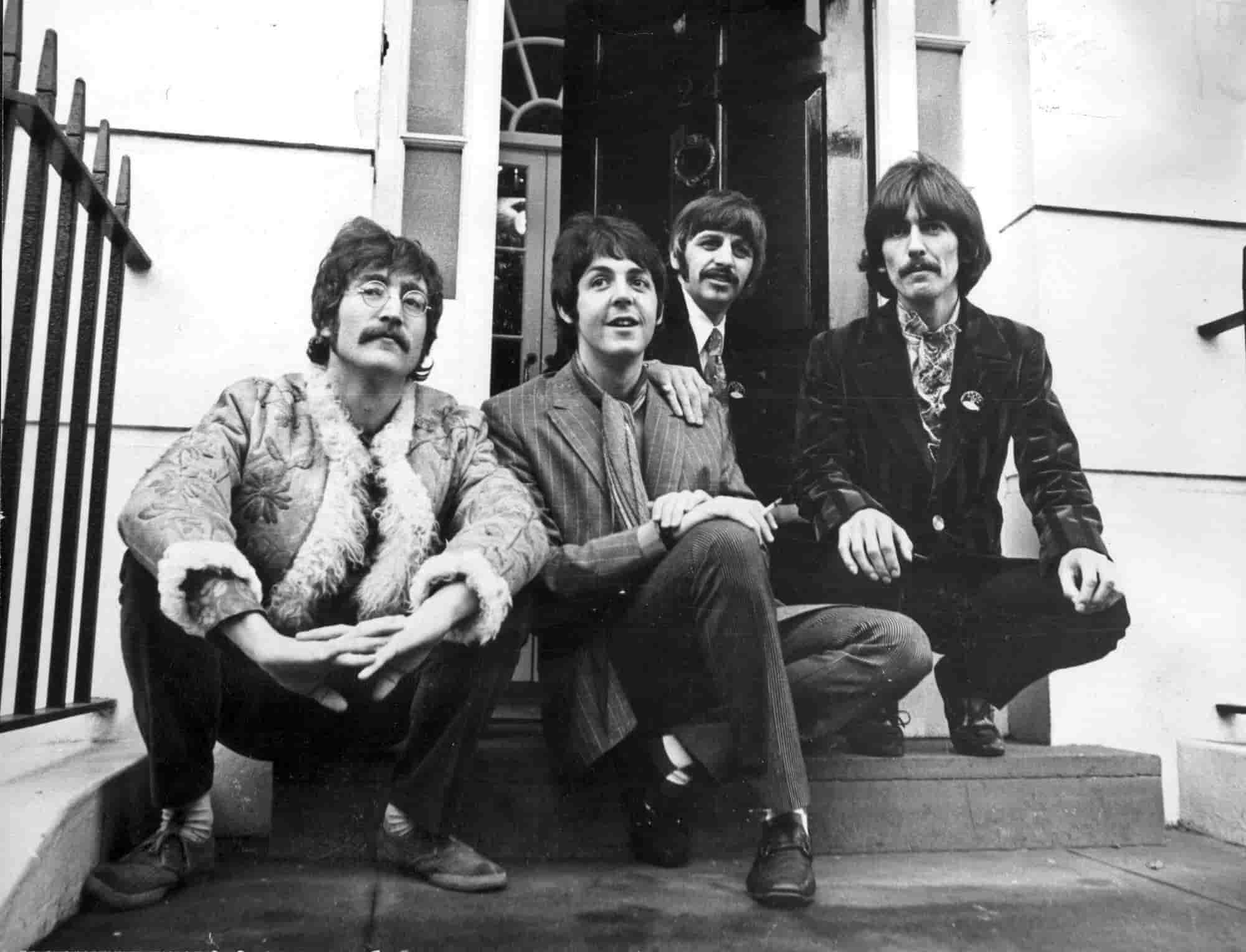 By 1963 they would achieve mainstream success like the world have never seen before.  Their arrival in the USA, in 1963, created an unprecedented phenomenon, called Beatlemania. 
Over the course of their career with The Beatles, which was from 1960 to 1970, they released many chart-topping albums and singles. These accomplishments made them an authority name in music history. Their music will long outlive all of our lives, for good reasons!
So to celebrate Paul McCartney and his new No. 1 Album "McCartney III", we dug through a lot of songs from The Beatles and Wings work catalog, and compiled 5 of his best songs here. This list includes some of the best songwriting and of course, amazing bass playing by Paul. The list is in no particular order.
Let's dive into it!
1. The Beatles - I Saw Her Standing There
The first song on our list is by The Beatles called "I Saw Her Standing There". This song was credited as a McCartney-Lennon song but it was Paul who wrote the majority of it. It was released on one of their earliest album called "Please Please Me" which made them international superstars. Furthermore, Paul McCartney was only 21 years old when he wrote and recorded this song, which is pretty impressive because of the fact that it is considered one of their best and most listened to song.
2. The Beatles - Come Together
I do not think this song needs any explanation, just listen to the music and have your mind blown by the amazing bass line provided by Paul McCartney! This song was included on their "Abbey Road" album, one of their most successful releases ever! 
3. Wings - Live And Let Die​
This is the first song on our list that is coming from his post Beatles career. "Live and Let Die" was released in 1973 and was the theme song for the James Bond movie which bears the same name. Paul wrote this with this then-wife Linda McCartney. The Song was also nominated for a Grammy in 1974.
"Letting Go" is also credited as a Paul McCartney and Linda McCartney song. It was part of their  1975 "Venus and Mars" album. It is a really funky song that became a crowd favorite. To this day, he still plays this song live. Check out the live version above!
5. The Beatles - Something
To finish our list we are including this legendary Beatles song called "Something". This song is a Geroge Harrison composition but Paul's bass line is just a masterpiece itself. Even though he is not the songwriter he respects the boundaries of the song, but when there is space in the music, he lays down some tasty fills and lines. We had to include this in our list as well.
Of course, there are lots of other great McCartney songs out there, but in our opinion, these 5 are some of the most originals and they showcase Paul's incredible bass playing together with his brilliant songwriting. Again we would like to congratulate Paul McCartney for his No. 1 spot on the Billboard's Top Album Sales chart. Hopefully by next year, in 2021, we will also be able to hear him live on tour rock these new tunes! 
Check out the these custom vinyl pressings for this album. You can get your own McCartney III Green Colored Vinyl – Only limited to 1500 pieces worldwide so you better hurry! Or support him by getting the regular album/vinyl/digital download or even cassettes (!) by clicking HERE. 
Leave a comment below and tell us which ones are your favorite Paul McCartney songs or bass lines, we would love to hear them! 
To check out more articles from Insta of Bass, click HERE.
Also, I forgot to mention, here is a bonus video for all of the bass players out there 
Abbey Road – but it is just BASS!