This Parliament Funkadelic Show Will Make You Dance!
Parliament Funkadelic, or better known as P-Funk, is a legendary funk-psychedelic band formed and headed by George Clinton. This band had its start all the way back in the late '50s. That is when 15-year-old George Clinton started his own Doo-Wop group, the Parliaments. This group initially gained some fame in the New Jersey area, where they were from. By the late '60s, George Clinton experimented with different styles of music which required him to hired a backing band. This change in his musical style led him to hire a group of musicians and this collective was named "Funkadelic", thus founding the Parliament Funkadelic band. Jimi Hendrix and Frank Zappa were a huge influence in his new approach to his group.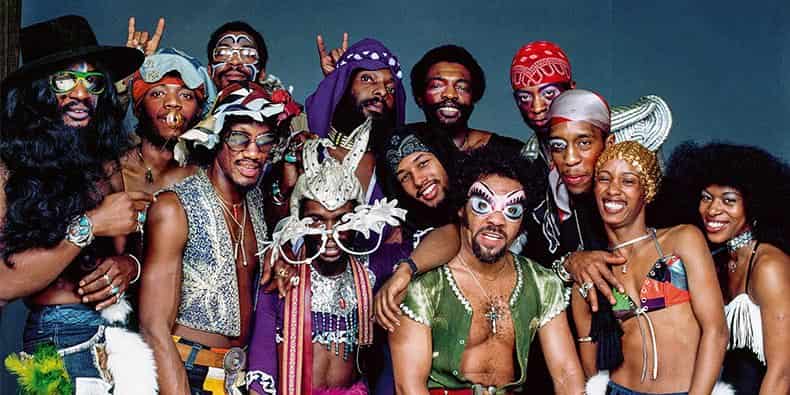 Over the years, P-Funk released many successful albums, which made them a staple name in the funk-psychedelic movement of the '70s. Some of their most successful albums were "Maggot Brain", "Mothership Connection", and "One Nation Under a Groove". These albums produced a number of classic songs. Songs like "Give Up the Funk", "One Nation Under a Groove", and "Flash Light" are still played by many bands all over the world to this day. These songs are funk classic tunes by today's standard. A must-know songs for every musician, especially bass players.
P-Funk had a lot of different band members and was known more like a collective than a band. Some of the more notable former band members or contributors are; Bootsy Collins, Fred Wesley, Maceo Parker, Bernie Worrell, and even the legendary James Jamerson played with P-Funk in their early days.
The Live Show
So all that said, this week's video feature is a full-length Parliament Funkadelic concert that will make you dance for sure! P-Funk recorded this concert live in Houston in 1976 at the height of the Psychedelic-Funk movement in the United States.
Their live shows were more than just a performance, it was an experience. With more than 40 performers on stage you were in for a treat if you attended one of these Parliament Funkadelic concerts. The band went all in when they were performing live. They had a full horn section, background singers, a backing band, and the man himself – George Clinton. All of these components made for a night to remember. Enjoy this funk-psychedelic adventure by watching the whole concert below!
Bonus point – If you look closely you can see that this concert features the legendary Bootsy Collins on bass and Sly Stone on vocals! 
If you are interested in more video features from Insta of Bass, click HERE and find the video that suits your needs. We feature everything from Funk to Rock to Heavy Metal all the way to Pop music. I think everyone will find what they are looking for!