Bootsy Collins – Top 5 Bass Lines
Bootsy Collins is one of the greatest funk and R&B bassists, singers, bandleaders, and music producers of all time. A pop culture icon, no question about that. His sound and look are woven into the fabric of current music. Whether it is R&B, Funk, Rock, Hip-Hop, or Electronic Dance Music, Bootsy's influence is there. He was also included in Rolling Stone Magazine's best bass players of all time, taking the number four spot.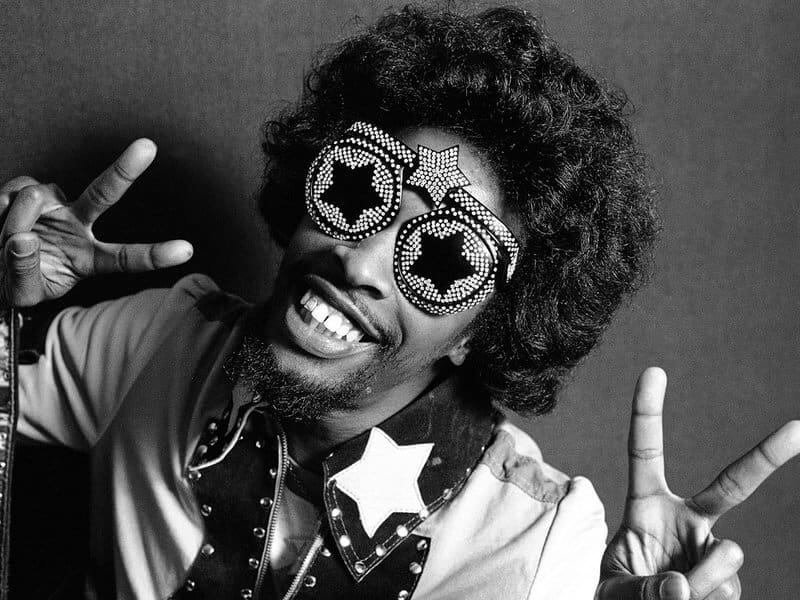 Bootsy Collins
Bootsy started his professional career with The Pacemakers in 1968, at the tender age of just 17. This band was created with his older brother 'Catfish' Collins on guitar and later served as James Brown's supporting band for a year in 1970. This experience was excellent preparation for a subsequent career with George Clinton in the legendary Parliament-Funkadelic band.
After teaming up with the P-Funk unit, Collins and Clinton struck up a personal and musical friendship that would last a lifetime. In 1976, he formed Bootsy's Rubber Band as an offshoot of P-Funk. 
Since the early '70s, Bootsy Collins has left an indelible mark on popular culture. Collins' bass work and his unique persona have revolutionized the face of music in the five decades since.
With this list, we tried to compile the 5 best (in our opinion) Bootsy Collins bass lines of all time. After listening through these songs, you will know why Bootsy is one of the biggest influences on not just funk bass, but in music in general.
Let's dive into it!
1. James Brown - Superbad
This bass line is one of those staple funk bass lines every bass player should know. Bootsy's famous funk formula, playing-on-the-one concept is already clearly in his playing style at only 18 years old.
2. Parliament - Give Up The Funk (Tear The Roof Off The Sucker)
It is unquestionably one of the most well-known songs from Funkadelic, one can argue that this song defined what is the "P-Funk genre". Give Up The Funk is also Parliament's first million-selling record, reaching Gold status in 1976.
3. House Guests - What So Never The Dance
House Guests was an early 1970s American funk band featuring bassist Bootsy, his brother Catfish on guitar, drummer Frank "Kash" Waddy, Clayton "Chicken" Gunnells on trumpet, and saxophonist Robert McCullough. By 1976 some members of House Guests became associated with Bootsy's Rubber Band.
4. James Brown - Get Up (I Feel Like Being a) Sex Machine
Of course, we couldn't leave out one of Bootsy's most famous bass lines. Fun fact, this was the first song he recorded with James in 1970. This song is featured on Rolling Stone magazine's list of the 500 best songs of all time, taking the 196th spot.
5. Bootsy Collins - Stretchin' Out (In A Rubber Band)
Last, but not least, we have Bootsy's Stretchin' Out. It features his classic envelope filter bass tone paired with some heavy funk grooves. This album was recorded at the same time as Parliament's Mothership Connection using mostly the same bandmembers.