Michael Anthony Drops Hints about Secret Project Involving Phil X and John Douglas
Michael Anthony, the former bass player for Van Halen, has announced that he is collaborating with Phil X, the guitarist of Bon Jovi, John Douglas, the live drummer of Aerosmith, and an unnamed singer on a new project. During an interview with Eddie Trunk on his Trunk Nation show, Anthony hinted at this exciting development.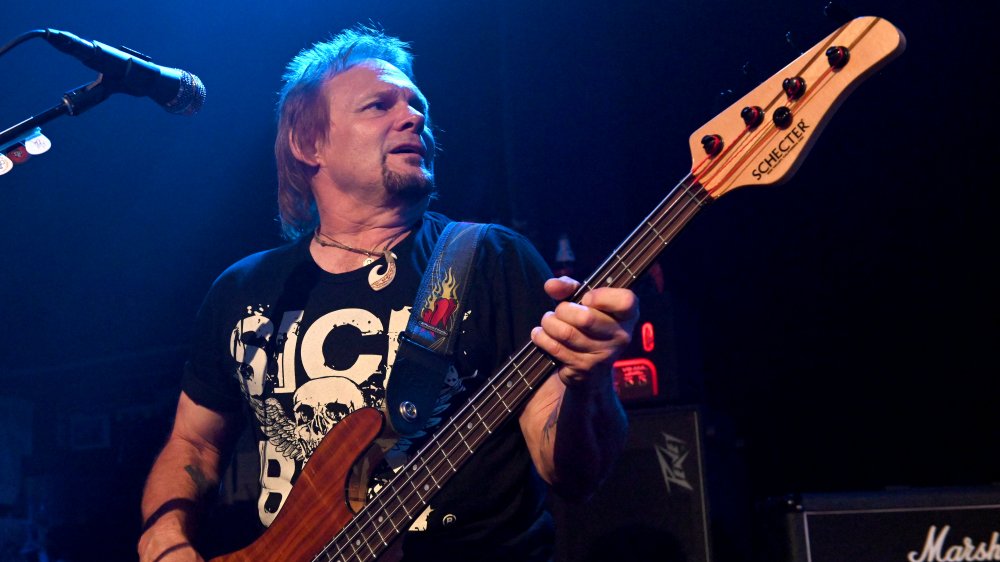 Although Michael initially intended to keep it a secret, he mentioned that he has talked with some individuals about a potential side project he may be involved in and that they may be doing a few things together.
Michael Anthony expressed caution about revealing too much information. Still, he hinted that his new project might involve Phil X, the guitarist from Bon Jovi, and John Douglas, currently serving as Aerosmith's touring drummer. Despite mentioning these two individuals, Anthony refused to disclose the identity of the band's singer, stating that it is someone very talented. He added that they are recording some material for fun, but he could not provide further details.
Despite the absence of a disclosed vocalist, the group's lineup boasts a significant, impressive experience. Phil X has an extensive list of session credits with notable musicians such as Rob Zombie, Alice Cooper, and Tommy Lee, even before joining Bon Jovi in 2016.
On the other hand, John Douglas previously worked as a long-term drum technician for Van Halen before filling in for the injured Joey Kramer and landing the job with Aerosmith. In addition to his music career, Douglas also customizes gear and has worked on Joe Perry's 'Billie' guitar, which features a portrait of Perry's wife.
Michael Anthony did not provide any definitive information about the singer. Nevertheless, there is a noteworthy aspect of Anthony's relationship with Sammy Hagar, Van Halen's former lead vocalist.
Michael Anthony's Musical Freedom: Collaborating with Sammy Hagar in Supergroups Chickenfoot and The Circle
Following Anthony's departure from Van Halen in the 2000s, he and Hagar have collaborated in the supergroups Chickenfoot (which included Joe Satriani) and The Circle. When Hagar discussed The Circle in a Guitar World interview last autumn, the strong bond between the two musicians was still evident.
According to Sammy Hagar, Eddie's guitar playing in Van Halen was so dominant that Michael Anthony had few opportunities to showcase his abilities. Eddie had complete control over the lead, rhythm, melody, and bass line because of his exceptional talent.
As a result, Michael was seldom given a chance to display his full potential. Hagar believes Michael's bass playing is on par with some excellent musicians, including John Paul Jones, John Entwistle, Geddy Lee, and Jack Bruce. Hagar is excited about Michael's newfound freedom and believes he can demonstrate his skills more effectively now that Van Halen's limitations no longer constrain him.