Bass Review – G2220 Electromatic Junior Jet Bass II Short-Scale
A couple of years ago the short-scale bass was an instrument that was underrated and misunderstood. But in recent years, the short-scale bass did see a renaissance. A lot of companies now offer shorter 30, 31, or 32-inch scale basses. Gretsch recently announced a new addition to their bass lineup. They recently released the new short-scale G2220 Electromatic Junior Jet Bass II. Today we are gonna take a deep dive and do a full-on review about this awesome-looking bass.

Build Quality
When we first laid our hands on the Junior Jet bass we were amazed by how light it felt right away. The bass weighs an even 8 lbs. Also, on the first look, we were surprised how nice the gloss finish looked right out of the box. I have to tell you, the pictures don't do justice to how nice this Imperial Stain finish looks on this bass. Other color options on top of the basswood body include Bristol Fog, Shell Pink, Black, Tobacco Sunburst, Torino Green, and Walnut Stain.
The neck is also one of the more comfortable necks we tried lately. The short-scale (30.3 inches) neck is made of maple and is also covered in a gloss finish which allows for nice smooth, effortless runs all over the neck. The fingerboard is made of black walnut and has 20 medium jumbo frets.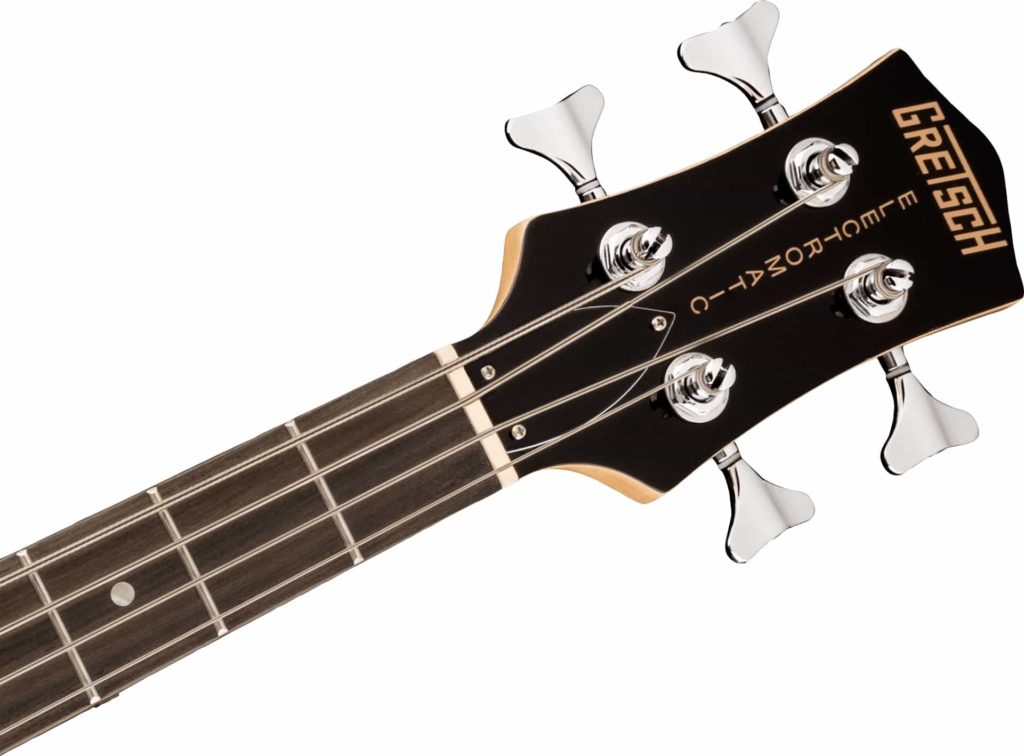 To our surprise, this bass is very well made. The frets smooth, they are not sticking out, there are no production defects, and the bass looks and feels really solid. I'm not gonna lie, I didn't expect a build quality this good on a bass that cost only $299.99.
Now Let's Plug It In
Our first impression of this bass was that it is really comfortable to play. The setup out of the box is perfect for my playing preferences. I didn't even have to adjust anything, just plug it in and start noodling around. 
The bass is powered by two Gretsch mini dual-coil bass humbucking pickups that we can control with a three-position pickup toggle switch. I really enjoyed playing on the neck pickup. It has that real big and "boomy" low ends. Especially what I want to hear from a short scale bass.
Again, for a bass this cheap we were expecting a lot of buzzing, and lots of unwanted noises coming from the pickups and the electronics. To our surprise, the bass sounds clean. No grounding issues, everything sounds clear and clean, a big plus.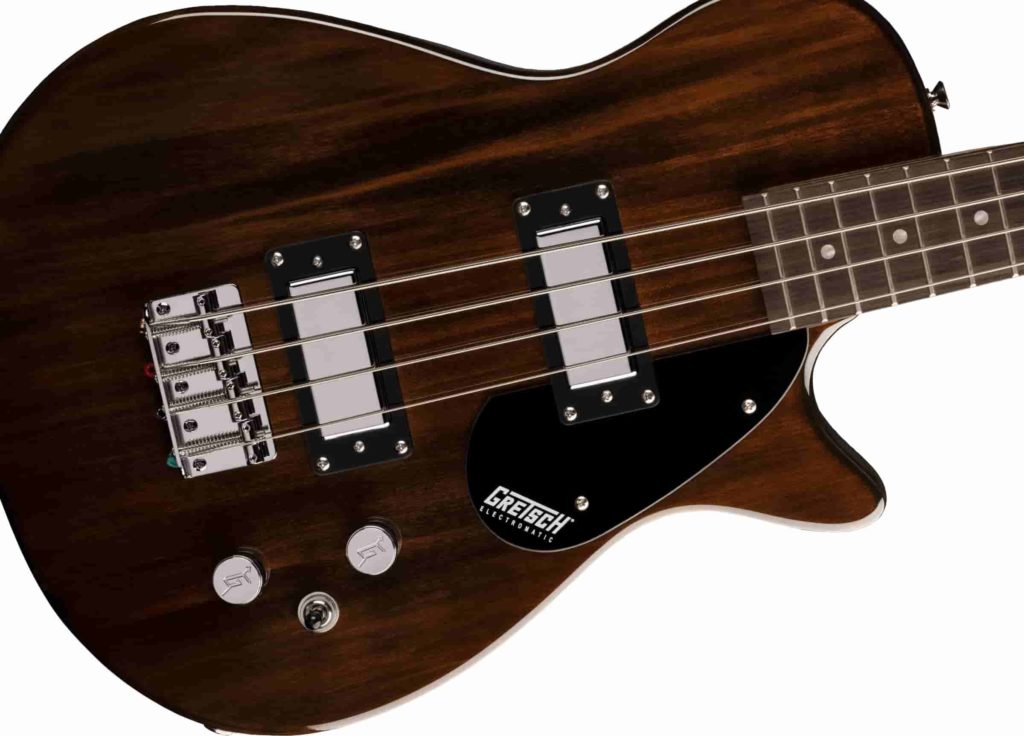 It has a classic master volume and passive tone controls which allows you to shape your tone, just like you would have on a P Bass that we all know and love. All in all, this bass sounds and feels fantastic.
Conclusion
In conclusion, The G2220 Electromatic Junior Jet Bass II provides musicians with a high-quality instrument that is both versatile and cheap. A great short-scale bass not only for beginners but for professionals as well.
It delivers exactly what you would expect from a passive short-scale bass, a big and natural sound, and very solid construction. Definetly worth checking out if you want to get into the short-scale bass world.
To find out more about this bass and where you can get one, go to their website –  www.gretschguuitars.com