Earth Wind & Fire – September Feat Verdine White
Verdine White has been a staple in the funk/disco music scene since the formation of Earth Wind & Fire. Together with his brother Maurice White, he formed the band in 1970 and went on to become one of the most successful bands of all time.
During their almost 5 decades-long careers, they sold more than 90 million records and acquired 20 Grammy Award nominations. They also released a number of timeless songs like Boogie Wonderland, September, and Let's Groove to mention a few. These songs are still being playing all over the world to this day.
To celebrate the first day of September, we are featuring this great live video of Earth Wind & Fire performing their eminent song September live in Japan in 1990. It features the late Maurice Brown on vocals and the one and only Verdine White on bass, who as usual, is bringing the funk with his simple yet incredibly groovy bass lines.
Verdine White is one of the best bass players in the world, no question about that. Back in the day growing up in Chicago he studied with bass players such as Louis Satterfield, who, as he described was the James Jamerson of Chicago. He also spent a lot of time listening and studying jazz players such as Ron Carter and Richard Davis to name a few. 
Combining all of these influences, and with help from his older brother Maurice, who was an accomplished session drummer, Verdine came up with his own unique style of playing. His simple yet melodic approach to basslines served Earth Wind & Fire perfectly. Complimenting Maurice's vocal melodies and the band's horn arrangements flawlessly. As Verdine once said  "What I have to do on record is make sure that I'm complimenting the singer," says everything you need to know about the way he approaches songwriting.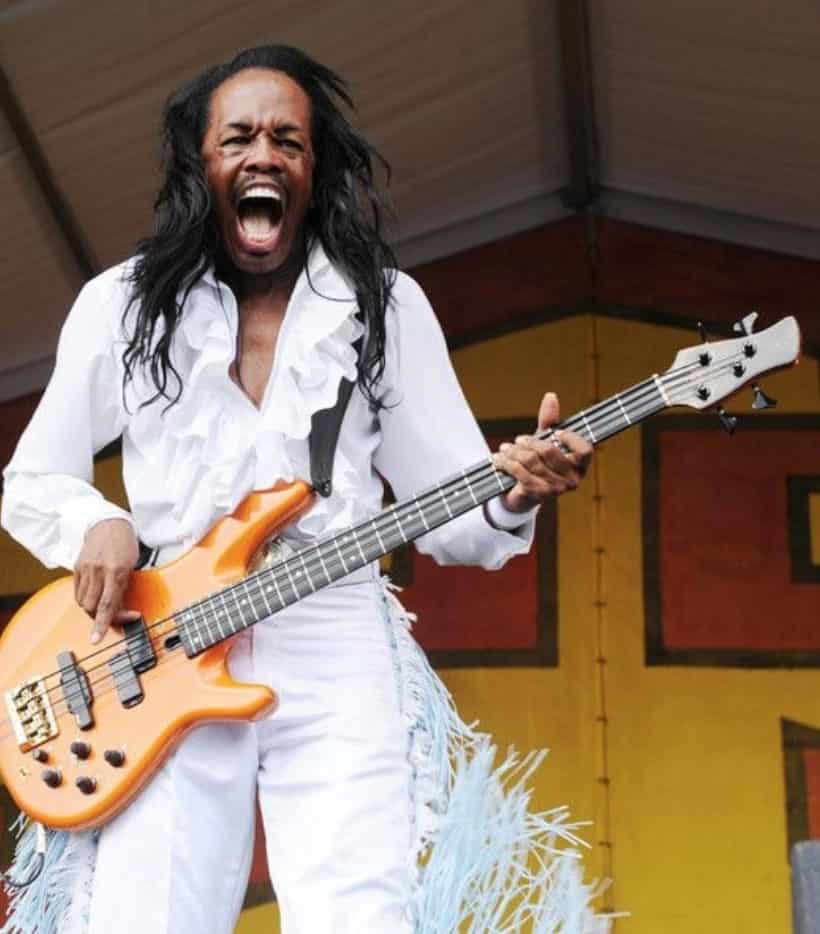 Verdine White was also placed at #19 on Rolling Stone Magazine's 50 Greatest Bass Players of All Time list and has been inducted in the Rock and Roll Hall of Fame. Together with Earth Wind & Fire, he has received 50 gold and platinum records. 
To check out more articles from Insta of Bass, click HERE.