Orange Box Bluetooth Speakers: A Sonic Revolution for Music Enthusiasts
Orange Amplification, a renowned guitar and bass amplification leader since 1968, has established itself as a trailblazing force known for its dedication to innovation, unwavering commitment to excellence, and meticulous attention to detail. In June 2023, the company expanded its range of consumer products by introducing the new Orange Box Bluetooth speakers. To witness the unveiling, you can watch the launch video below. 
The Orange Bluetooth Boxes stand out in the market of Bluetooth speakers as they uniquely combine Class D and A/B Analogue amplifiers. This distinctive blend empowers the speakers to deliver controlled, tight, punchy bass, smooth, and natural mids and highs. Notably, these speakers incorporate a one-of-a-kind audio safety feature that continuously monitors the volume signal. If the unit is driven too hard, it activates a flashing warning light, indicating overload distortion and potential harm to the speakers.
Unleashing the Power of the Orange Box Bluetooth Speakers
The smaller Orange Box is designed to be lightweight and highly portable, and it boasts a convenient carry strap and a rechargeable battery for up to 15 hours of playback time. On the other hand, the slightly larger Box-L is the mains-powered variant, equipped with a larger subwoofer that ensures nuanced audio in any room. Both models share the same robust construction, cutting-edge technology, and iconic Orange livery in their legendary guitar amplifiers. Additionally, these wooden tolex-covered boxes are available in orange or black colors.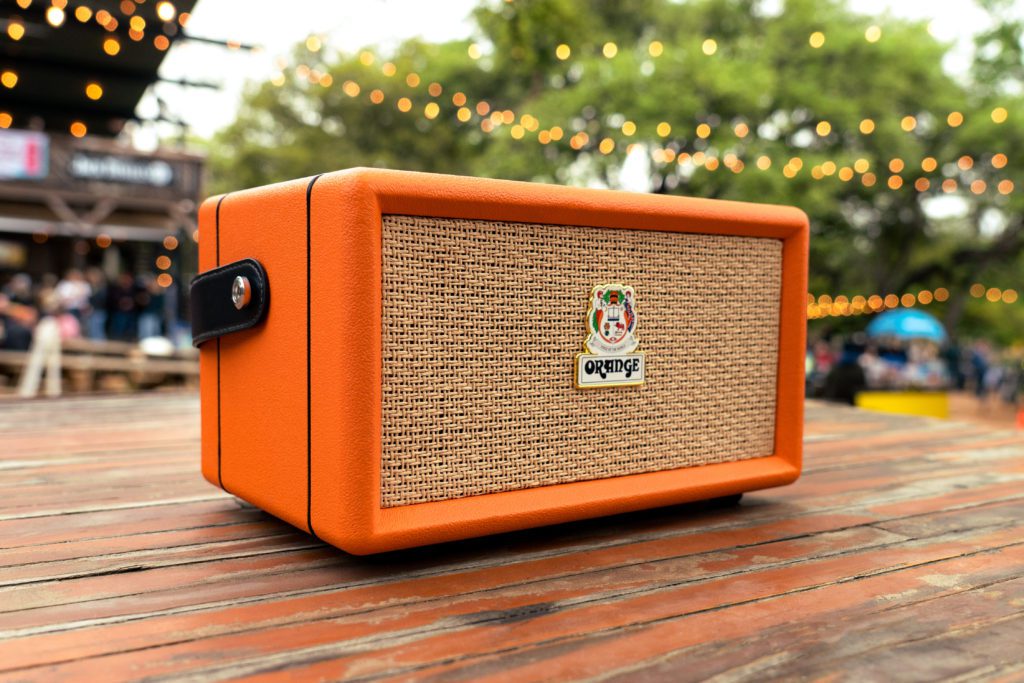 On paper, the Orange Box Bluetooth speakers present a compelling package at a competitive price point: $343 for the Box and $392 for the Box-L. In comparison, Fender Audio offers the Indio Bluetooth speaker with a similar amp-like design but is priced at $379 for 60 watts of power. Conversely, Marshall provides the Acton III at $279, featuring a 30-watt subwoofer and two 15-watt tweeters, all powered by Class D amplification.
However, it's important to note that the technical terminology associated with amplifiers may not be easily understood by the average consumer unfamiliar with the guitar industry. Similarly, the user-friendly features and design elements that cater to experienced guitarists, such as Orange's recognizable control icons, may resonate less effectively with the average person not profoundly involved in guitar culture.