Esperanza Spalding and Fred Hersch Announce US Tour
In celebration of their captivating new album, Alive at the Village Vanguard (pre order here), pianist Fred Hersch and vocalist/bassist esperanza spalding will embark on a 20-date national tour. Dates start on Sunday, January 8, and run through Sunday, February 5.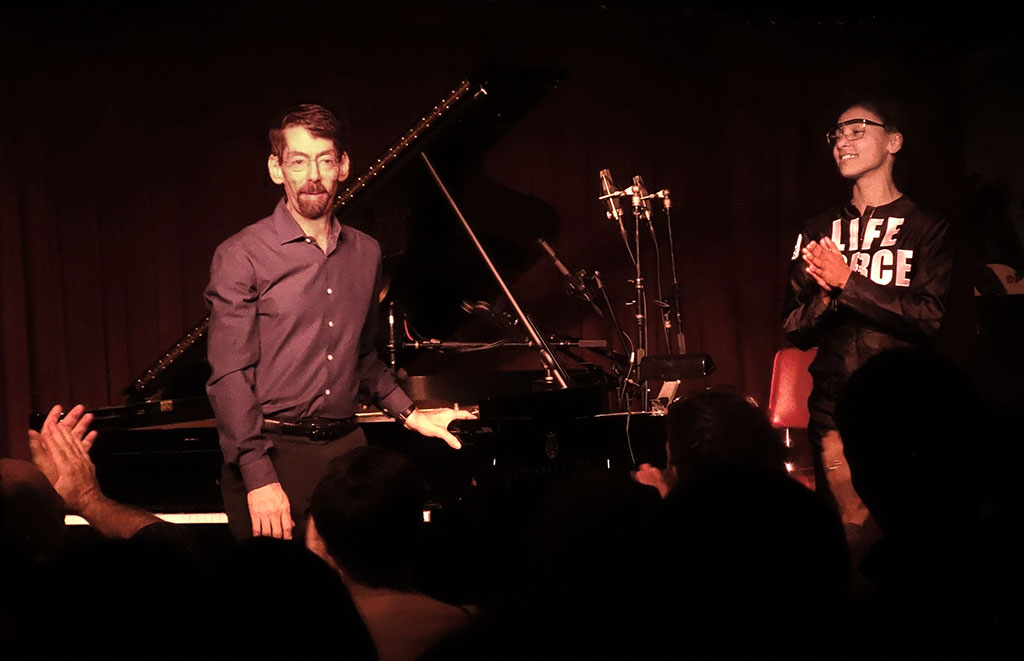 Hersch and Spalding are two of modern jazz's most well-known and creative musicians. The Village Vanguard is the most esteemed venue in music, having hosted innumerable illustrious performers and cherished live recordings. Alive at the Village Vanguard is a rare chance for audiences to see the singular and thrilling collaboration between two renowned jazz artists at the top of their game. The pair and the club come together for a magnificent performance.
Alive at the Village Vanguard, due out January 6, 2023, demonstrates the incredible chemistry shared by these two players. Who bring forth unique characteristics in each other's playing. Since their first meeting in 2013, Hersch and Spalding have only collaborated for a few New York City engagements.
In that short time, the duo has created a unique style that stands out in the history of piano-voice duets and their own. The fearless pair relishes playing without a safety net as they take the stage without predetermined arrangements and with only a general idea of the repertoire they'll explore.
Esperanza Spalding and Fred Hersch Tour Dates:
January 8 – Indianapolis, IN
January 10 – 15 – New York City
January 18 – Birmingham, AL
January 19 – Atlanta, GA
January 24-25 – Seattle, WA
January 26-27 – Oakland, CA
January 29 – Newark, NJ
January 31 – Roanoke, VA
February 1-2 – Washington, DC
February 3 – Richmond, VA
February 4 – Kennett Square, PA
February 5 – Troy, NY
If they are coming near you, click HERE for tickets.