Red Hot Chili Peppers Release New Single 'Eddie'
Following the prior release "Tippa My Tongue," The Red Hot Chili Peppers release "Eddie", a brand new single from their upcoming album Return of the Dream Canteen! In this song, Flea and crew are paying homage to the late Eddie Van Halen, who passed away in October 2020. Watch "Eddie" down below.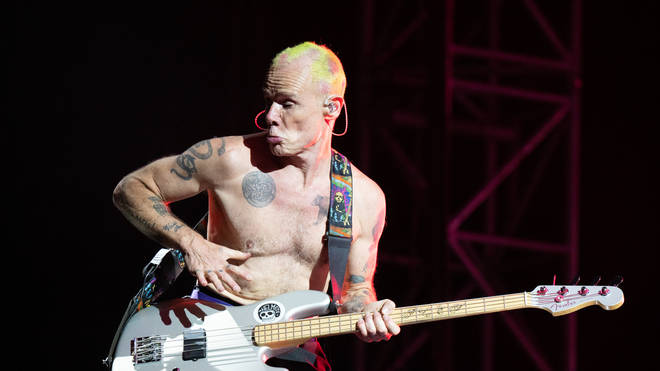 With a tribute to the original shredder of the electric guitar, one would assume this song is really guitar-heavy with all the guitar solos one would need, but in fact, it is entirely the opposite. Don't get me wrong, there's still a fantastic solo by John but the main focus, at least for us, is on the bass.
The bass line of "Eddie" is nothing short of spectacular, even if it is a tribute to the late Eddie Van Halen, who revolutionized electric guitar playing in the 1980s, the bass is taking the forefront. Flea contributes a wonderfully melodic and also harmonic bass line that blends beautifully with John's guitar parts and grooves with Chad's straight-ahead beats.
The California band's second album this year, "Return of the Dream Canteen' will be released on October 14 and follows the earlier released 'Unlimited Love! Guitarist John Frusciante, who re-joined the group in late 2019 after a 10-year absence, contributed to both albums. Between 1992 through 1998, Frusciante had another break from the band after joining them for the first time in 1989. Listen to "Eddie" above or Pre-order the new Chili Peppers album, Return of the Dream Canteen on Amazon HERE.