Bill Wyman Bass Breaks Record at Auction
It is official, Bill Wyman of the Rolling Stones had the most expensive bass ever. Over the weekend of September 11th through 13th Julien's Auction house hosted items from the collection of The Rolling Stones bass player Bill Wyman. This auction not only broke the record for the most expensive bass guitar ever sold but it also broke the record for most expensive amplifiers ever sold at an auction. This auction featured over 1,000 items from Mr. Wayman's collection, including instruments, gear, stage-worn costumes, awards, and personal items well.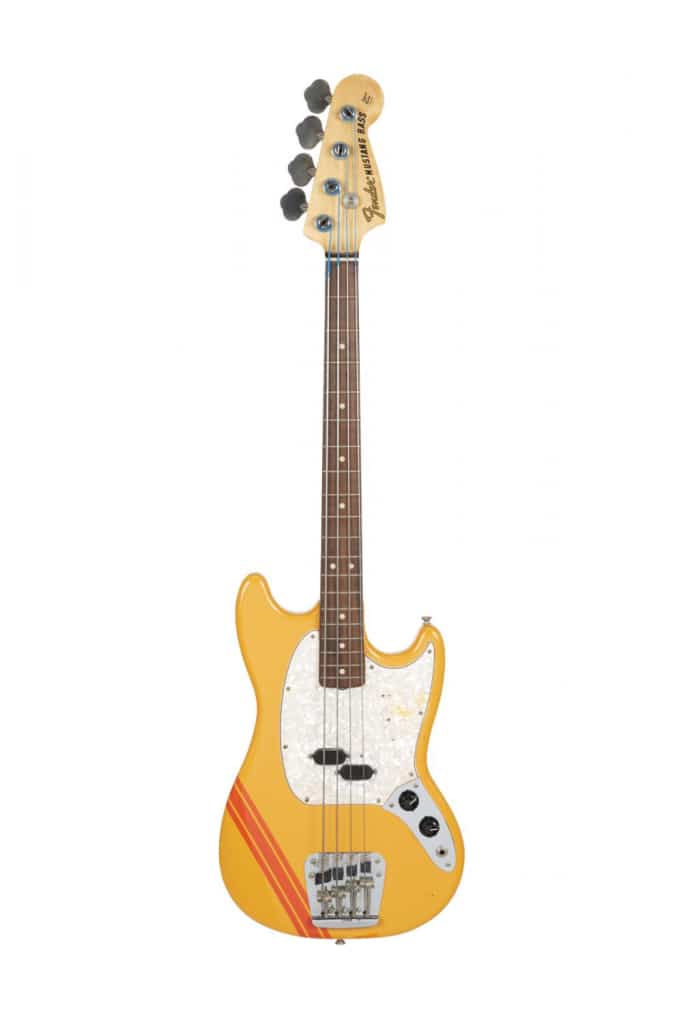 The famous bass is a 1969 Fender Mustang bass with an orange finish. Wyman used this bass on Rolling Stones records between 1969 and 1970. It sold for $384,000, beating the record held by the sale of a Hofner bass which was used by Paul McCartney, which sold at auction in 2013 for $204,800.
Meanwhile, Wyman's 1962 Vox AC30 Normal model amplifier sold for $106,250, which topped the $77,000 sale of two David Gilmour amplifiers sold at auction in 2019. Wyman's amp had some historical significance as well, as his ownership of it played a big part in the Rolling Stones hiring him back when he first auditioned for the band.
On top of the record-breaking instruments, this auction also featured a really strange object as well, a plush yellow toilet seat cover embossed with the Rolling Stones' tongue logo. It sold for $1,142. which was also another world record, for the most expensive toilet seat cover.
Some of the other historic pieces from the Wyman auction were a 1968 Gibson Les Paul Standard Model Gold Top guitar, which went for $704,000. This guitar was used by Brian Jones on the Rock and Roll Circus concert film, one of the earlier Rolling Stones films. Wyman's Sixties Framus Star bass went for $51,200, a personalized tour shirt from 1972 sold for $10,000, and his outfit from the 1969 Hyde Park concert garnered $11,520.
To check out more articles from Insta of Bass, click HERE.