Phil Collins – Against All Odds Featuring Lee Sklar
It is a fact that Lee Sklar is one of the best and most badass bass players of all time! His resume speaks for itself. He started out in the 1960s as a part of James Taylor's backing band. Since then Lee could be heard playing with many different bands in many different genres. He is known for his stints with Toto, his collaboration with Billy Cobham, and has been the main bass player for Phil Collins for a number of years.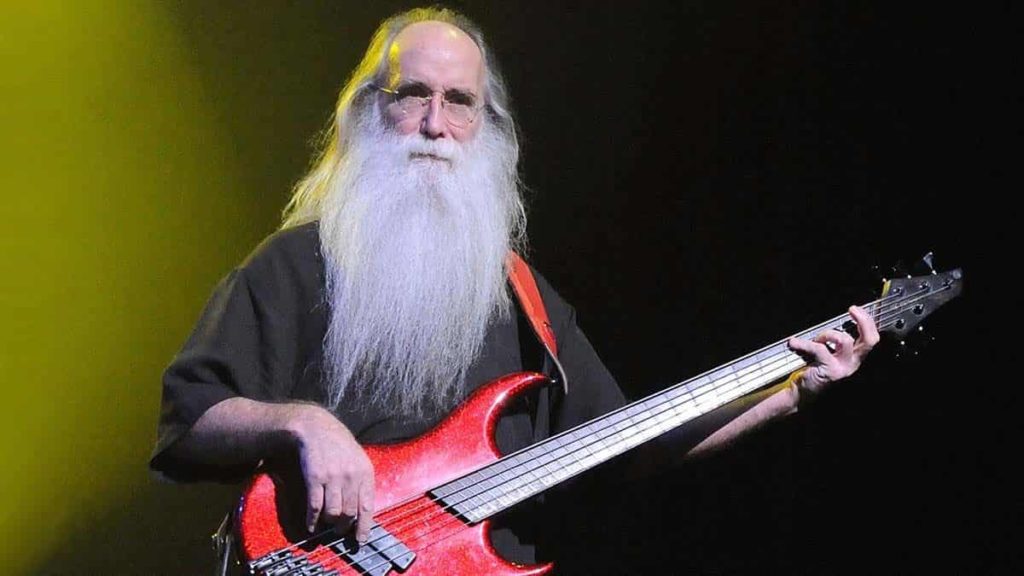 Lee Sklar celebrated his birthday last week. To pay homage to one of the best bass players in popular music, we are featuring this great ballad from Phil Collins, Against All Odds featuring the man himself, Lee Sklar.
This video itself could be a masterclass on ballad bass playing. The camera is focused on Lee the whole time, which gives us great insight into his technique, note choices, and overall feel while playing this great ballad from Phil Collins.
As you can hear and see, Lee's playing is immaculate. He structures the song perfectly, doesn't overplay or underplay and his bass lines support Phill's great vocals flawlessly. Every once in a while, if there is space, he also shows us his virtuosic side with perfectly placed fills, something that is quite hard to do in a ballad setting.  
Furthermore, he also has a great YouTube channel where he breaks down some of the most legendary songs he had the opportunity to record.
He breaks down songs he played with Toto, James Taylor, and Carole King to name a few. If you are a bass player, no matter what genre you are into, you have to check out his channel. 
To check out more video features from Insta of Bass, click HERE.